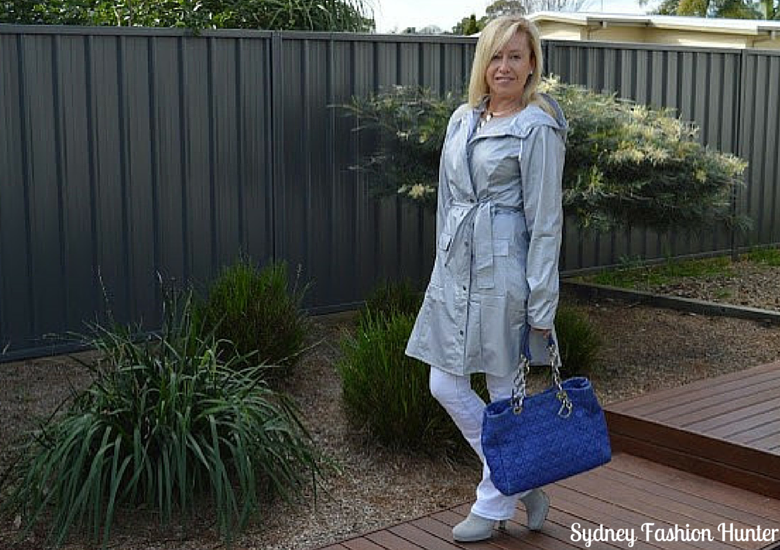 It's week forty of my series The Wednesday Pants (TWP) where I feature a different white pants outfit every week for a year. It's 4.30am and I'm wondering who on earth would get up at this time of morning if they don't have to? I'm only up early because I'm about to jump in a cab to the airport. No don't get excited for me, I'm not going anywhere good, just Melbourne for work again for the next three days. If you are a regular reader you may have have noticed that today's Wednesday Pants are not my usual Calvin's. I have an offsite in Melbourne today with a dress code of "tidy denim" and I get so few opportunities to wear jeans in the office that I couldn't let this pass me by, but in keeping with the spirit of The Wednesday Pants I'm still wearing white pants. I'm hoping you will allow me this little deviation. Given the weather is predicted to be wet and cold down there today, I'm dressing in layers and I have a few extras tucked in my luggage just in case! A good rain coat is a must and I just love this silver slicker from Rains! I also have a function tonight which coincides with State Of Origin II so I'm doing a little change up between events and adding some baby blue to show my state pride. #GoTheBlues #BleedBlue. Read on for all the details …
This week I wore …

Change Up for Evening Event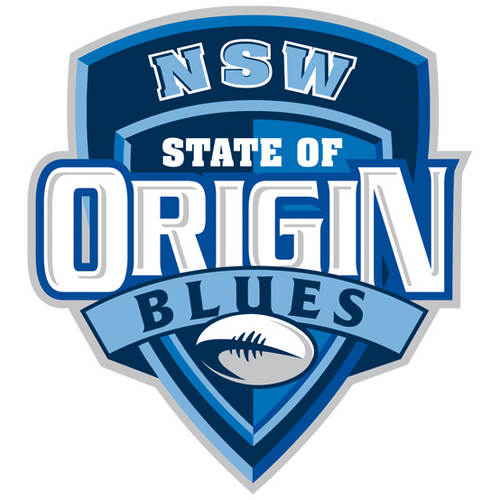 And now for the link up!

This weeks co-host is Debonita who blogs over at Elegantly Fashionable. Debonita is a petite girl who is constantly struggling to find clothes and shoes that fit. She is on a quest to find elegantly fashionable clothes and shoes that fit and flatter her petite frame. In addition to her blog, she is the founder of Petite Fashion Week. In 2013 during London fashion Week, she represented petite women and petite fashion bloggers on the runway at the catwalk4change fashion show; sharing the stage with celebrities like paralympian Stefanie Reid, British actress Charlotte Avery and pop singer Stacey Jackson. Be sure to pop on over and check out her blog!
Interested in co-hosting? I'd love to hear from you. Email me for more details.
Last week 118 links were attached!!! Thanks to Carol from Evolving Your Image, Nikki from Sweet Parrish Place, Clare from Understated Classics and Kim Adams Morgan, who all featured white pants outfits last week. Be sure to visit their blogs! The most clicked link was Andrea from Living On Cloud Nine who looks amazing in her floral dress. My personal favourite this week was Shauna from Lipgloss and Lace who showed some fabulous beach style! Did I mention it is only 5 weeks until I head to Hawaii for some fun in the sun? I could definitely see me wearing this on Waikiki beach 🙂 



See who I link up with here.

Want to be featured next week? All I ask is that you follow these simple rules when you link up:-
Follow your host on Facebook, Bloglovin', Twitter and/or Pintrest.

Your post should be either a white pants outfit from your archives or your best OOTD from this week.

Ensure you link goes to a specific blog page rather than your home page.

Include a link back to Sydney Fashion Hunter in your post.

Visit a couple of the other links and discover new blogs to love!
I'd love to know what sports you are into and which teams you support! Let me know in the comments below.
Disclaimer:
This post contains affiliate links, which may result in a commission. Items marked C/O have been provided free of charge. All opinions are my own.