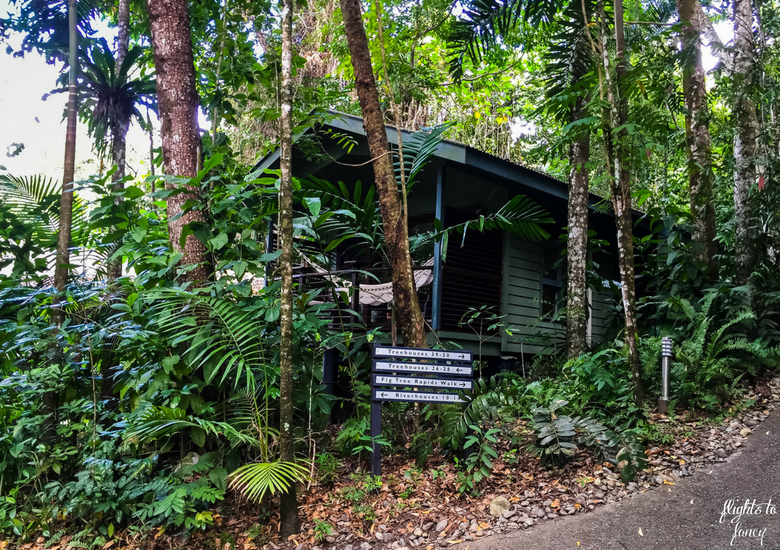 Every now and then you come across a place that is very special. A place all in a league of its own that you put on your bucket list while you figure out how to make it happen. I first discovered Silky Oaks Lodge in Tropical North Queensland many years ago. At the time my travel was infrequent as my meagre pay packet went towards such fanciful pursuits as paying the mortgage, ensuring my children were well fed and making sure the car had fuel. It didn't stop me dreaming. Although I was in the thick of domestic life, I longed to escape to the ultimate in Daintree luxury accommodation where I could spend a night in a tree house amid the world heritage listed Daintree Rainforest. As many parents of young children do, I put my own wants and needs firmly on the back burner and set about raising the next generation to the best of my ability. We travelled with the kids as much as funds would allow but our destinations were always geared towards pleasing our rugrats on the premises that if they were happy we were happy. The lure of Silky Oaks Lodge never diminished. In a very selfish move, I decided that this was an experience that I didn't want to share with my two boisterous boys. I wanted to totally relax with The Hubs without fear that every minute would be peppered with cries of 'What are we going to do now?', 'I'm bored', 'He touched me', and 'Mum you're not watching me!!!!' They say patience is a virtue and mine has certainly been rewarded as I was recently able to tick this off my bucket list. It was all I had hoped it would be and more. Read on for all the details …
Let's Get Social!
Arrival At Silky Oaks Lodge
We picked up our budget hire car from Cairns airport and headed due north before stopping for a quick lunch at Mojo Bar and Grill in Mossman. When we arrived at Silky Oaks Lodge at 1pm our room was not quite ready but this was no hardship as we waited in the jungle perch where we enjoyed excellent views across the river and complimentary welcome drinks. I'm not taking about luke-warm diluted punch either, at Silky Oaks Lodge you choose your welcome drink from the standard bar menu and of course I chose a chilled Sauvignon Blanc (Cloudy Bay no less!!) while The Hubs opted for a beer. The hour wait passed quickly as I explored the main building and the tensions of our city life ebbed away in the tranquil surrounds of the Daintree Rainforest.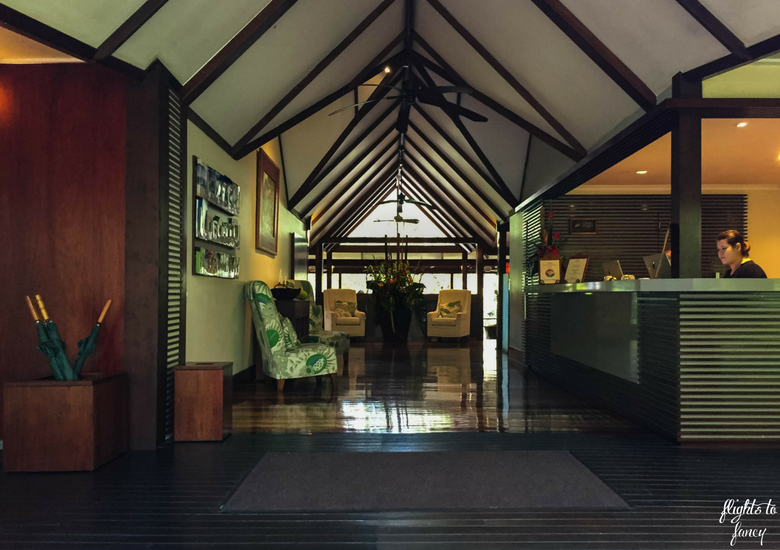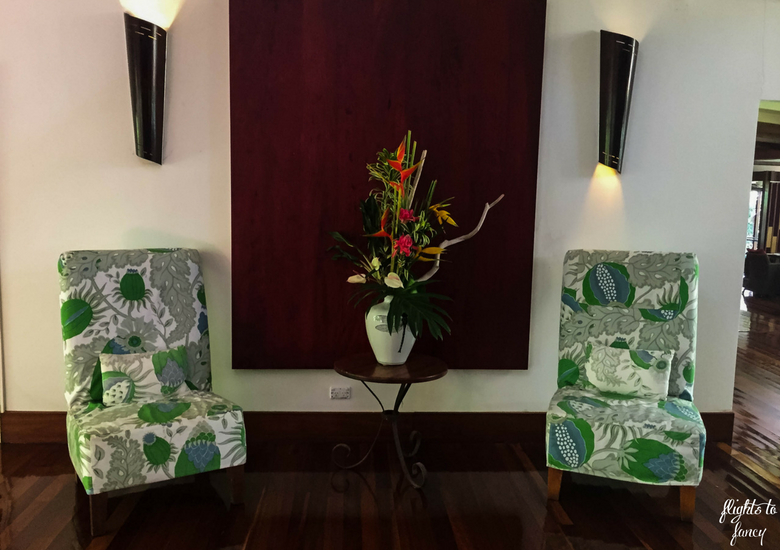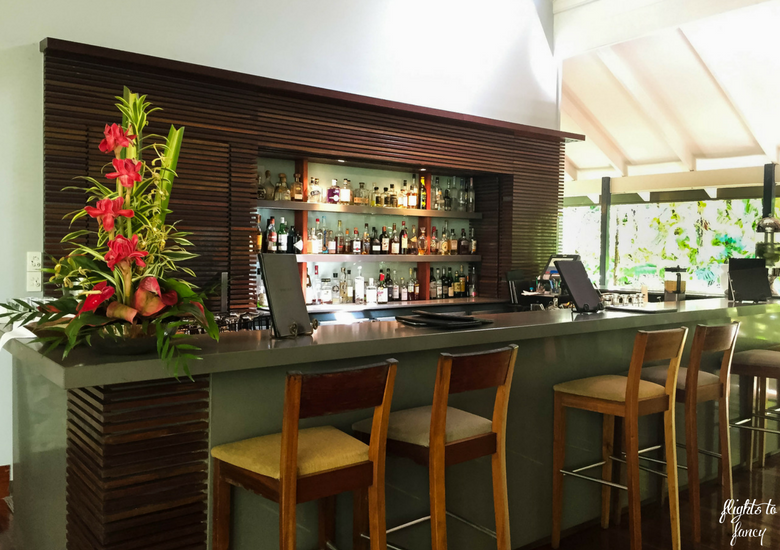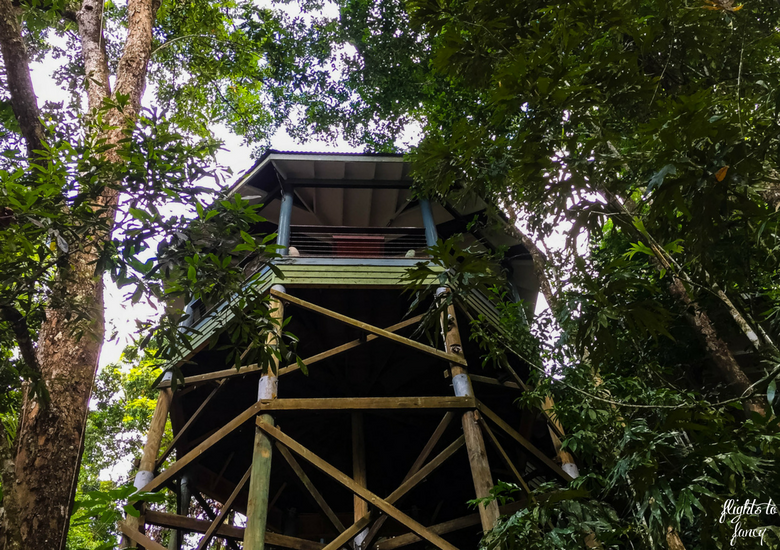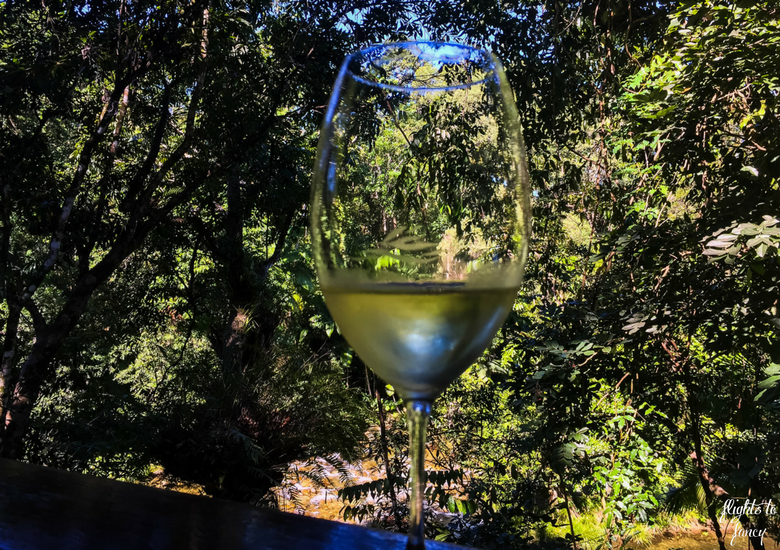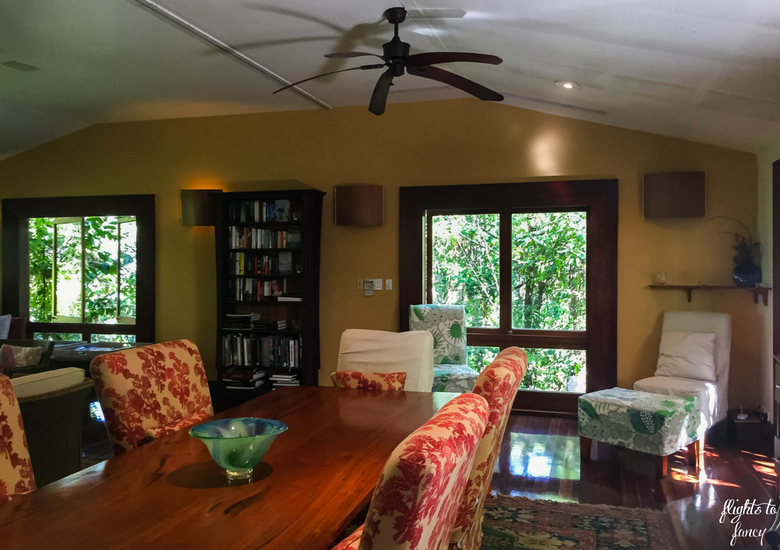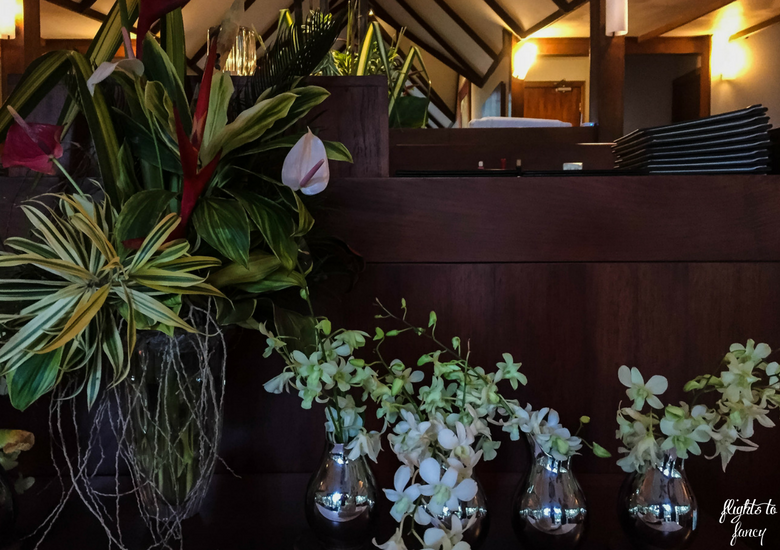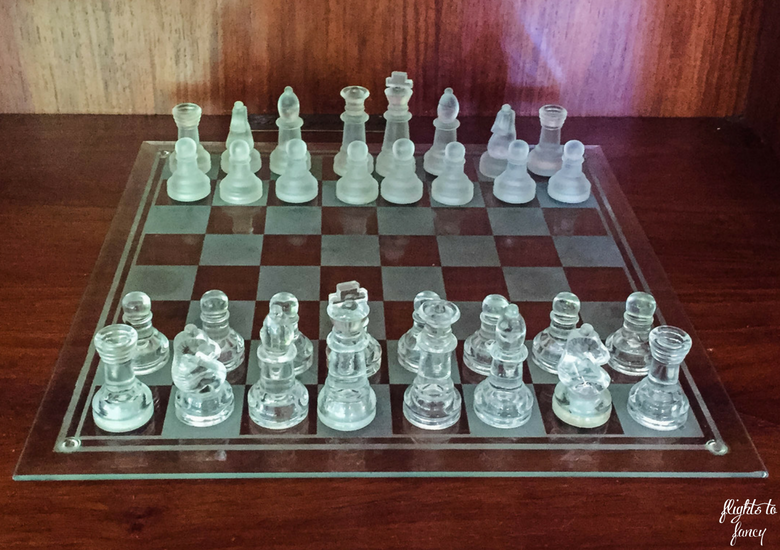 Daintree Luxury Accommodation
Silky Oaks Lodge offers 6 types of luxury Daintree accommodation. When it was time to head to our room, we were personally escorted to the door. It was a bit of a hike and we were quite possibly the furthest cabin (#46) from the main reception area. Each step provided a new delight to discover including bush turkeys, Ulysses Butterflies, ancient flora and trickling streams. The beauty of our location was that we were almost completed secluded from all the other guests. When swinging in the balcony hammock looking at the pristine Daintree Rainforest and Mossman River, it was easy to believe we were the only people on the planet.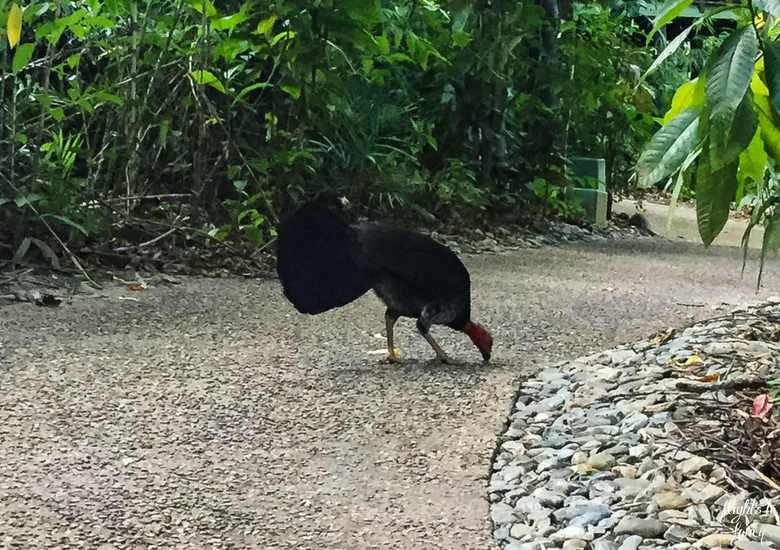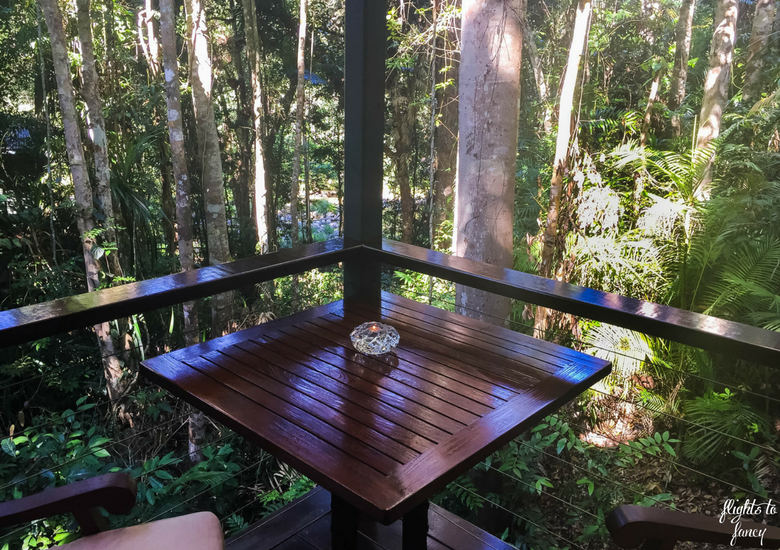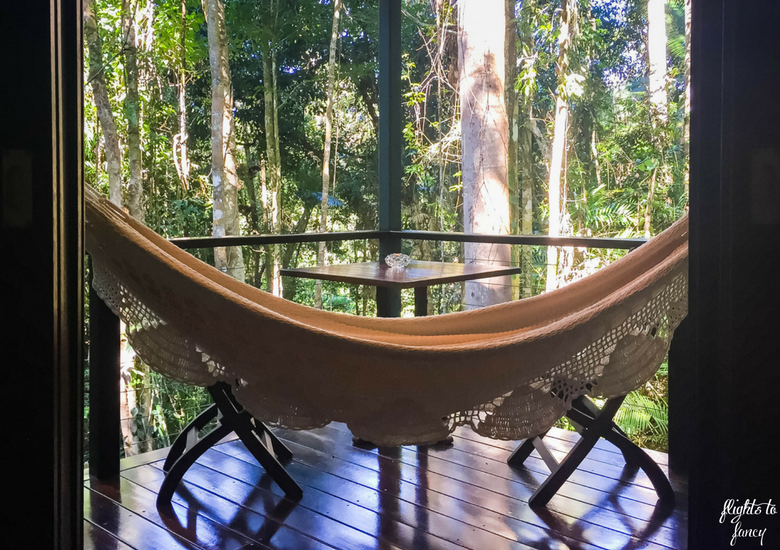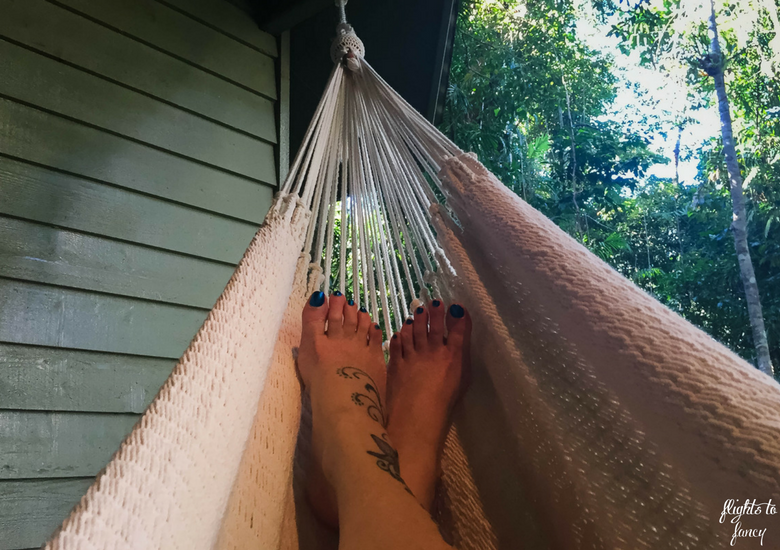 Our treehouse was amazing. The tealight candles scattered throughout the room were the perfect romantic touch to our spectacular digs. In a bold move, Silky Oaks Lodge have not provided TV's in the rooms. This would normally freak me but it took us four hours to even notice and we didn't miss it at all. Instead we let the incredibly tranquil sound of the bespoke CD that was playing in our room on arrival become the backdrop of our entire stay. The Hubs did try to turn it off once, but he couldn't be bothered to deal with my protests and quickly hit the play button again. You have to pick your battles right?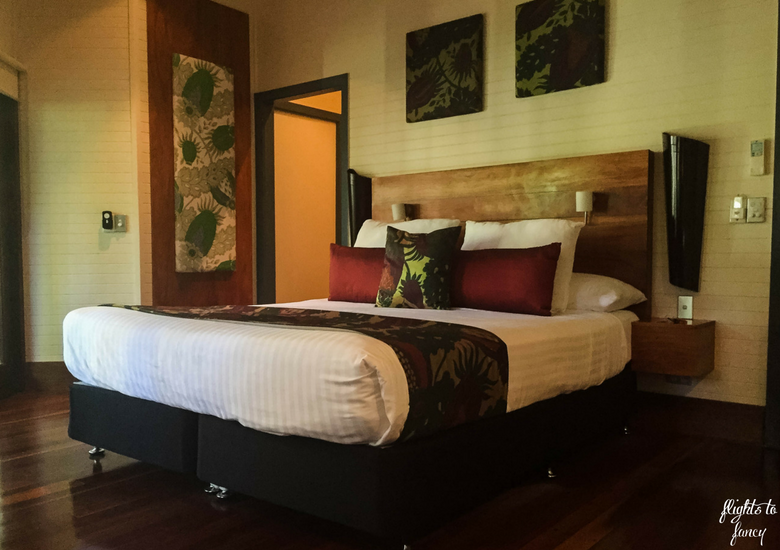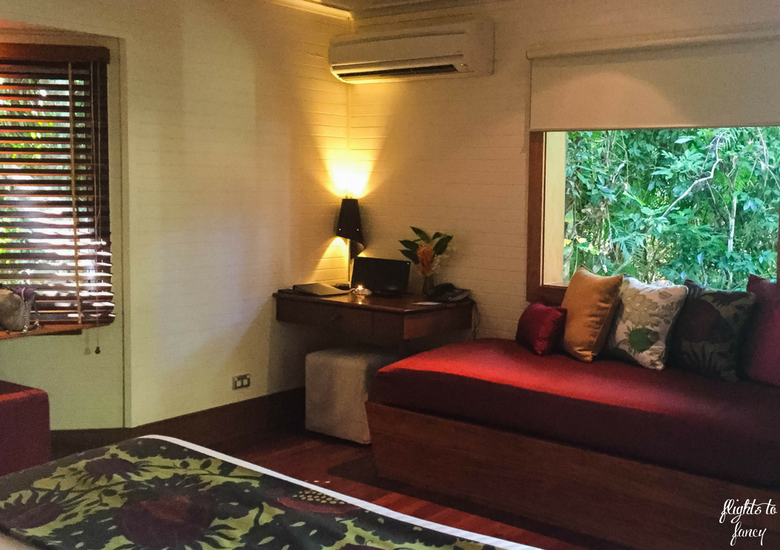 The bathroom was modern and traditional all at the same time. The was shower equipped with a waterfall spout befitting the surroundings. I rarely use hotel toiletries as they are usually not rich enough for my super dry skin but the toiletries supplied by Silky Oaks Lodge were lavish and smelt divine so I lathered on the body lotion post shower.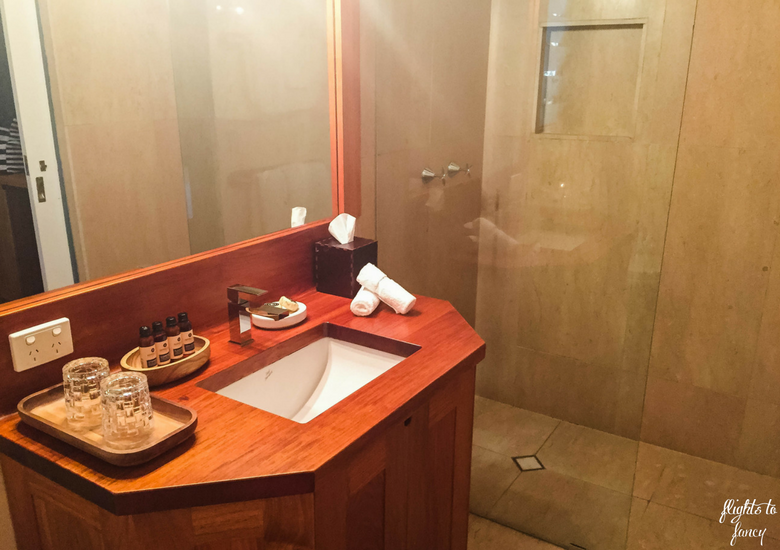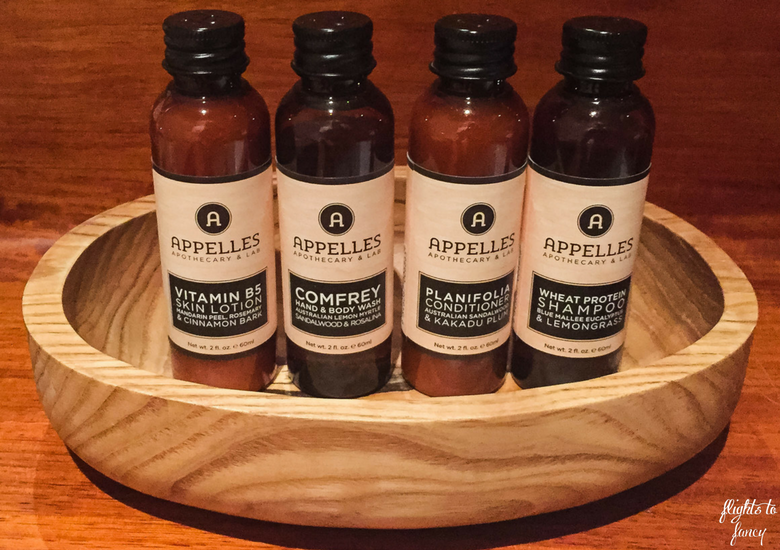 The Peppermint Grove Diffuser in our room was divine. Every single time I stepped back inside the heady smell of gardenia greeted me. It was originally in the bathroom but I was so enamored with this little bottle of deliciousness that I moved it to the living room and placed one of the sticks under my pillow so the sweet scent enveloped me as I drifted off to sleep. The next day I tracked down the closest stockist and bought one to take home. Every time I step into my lounge room and the scent hits me, I remember our magical time at Silky Oaks Lodge.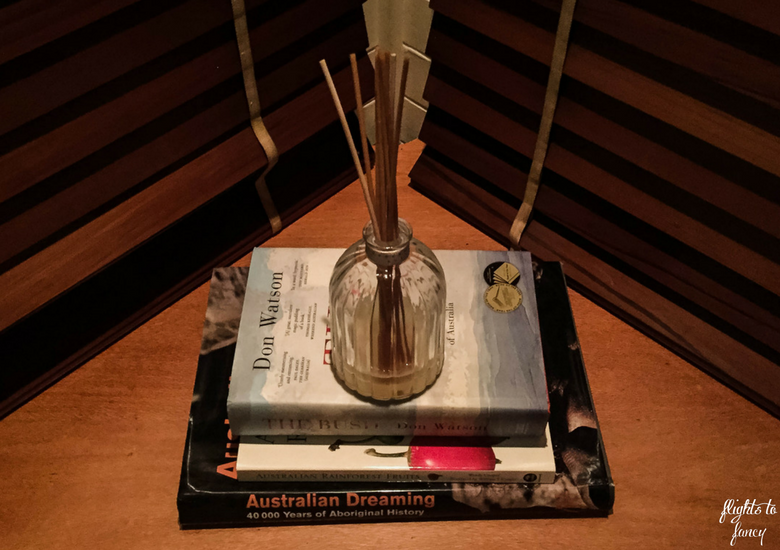 Dinner At Silky Oaks Lodge
We chose to eat dinner in house at The Treehouse Restaurant and we were blown away by the quality. The menu selection was tight and I have to admit initially I was a little daunted as every dish had an element that was not to my liking. After a quick chat with our server all was well in the world. The Hubs removed the lemon grass from his fish of the day and I chose my beef sans lentils.  Sweet! I wish I could show you how tender this beef was. I'm talking seriously melt in the mouth. I really didn't need a steak knife as I swear the butter knife that came with the incredibly malty bread would have sliced thorough it just fine. The Hubs chose a 5oog serve of the fish of the day (snapper) and he was in seventh heaven with the accompanying citrus soy dressing. He raved about the crispy skin and the rice was the perfect foil to mop up the delicious sauce. We had grand intentions of ordering dessert, but the generous portions meant we were well and truly out of the game. The turn down service came while we were out to dinner and we found some delightful chocolates on our pillow. We managed to squeeze them in!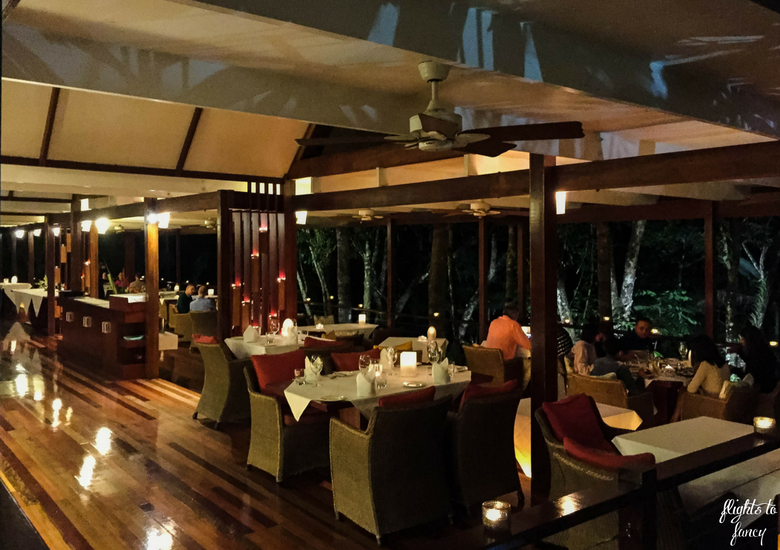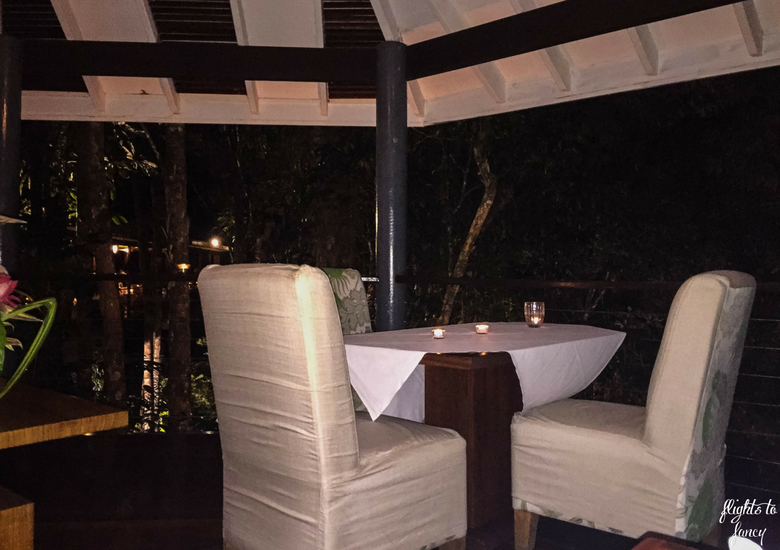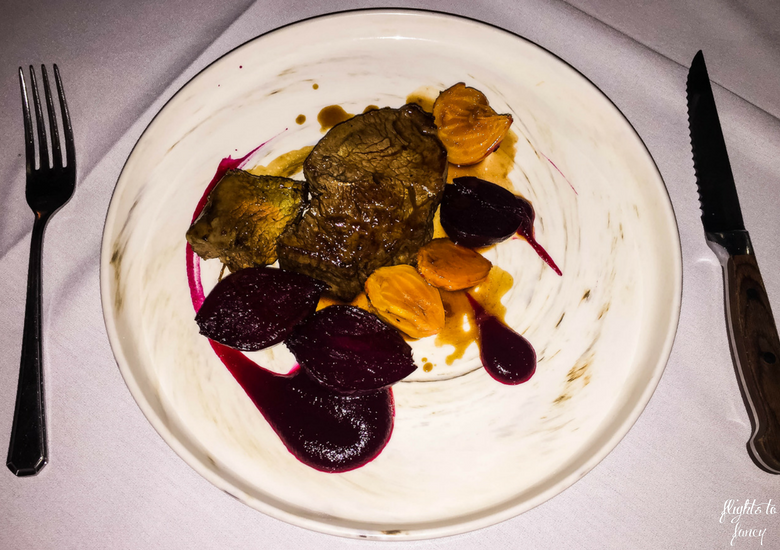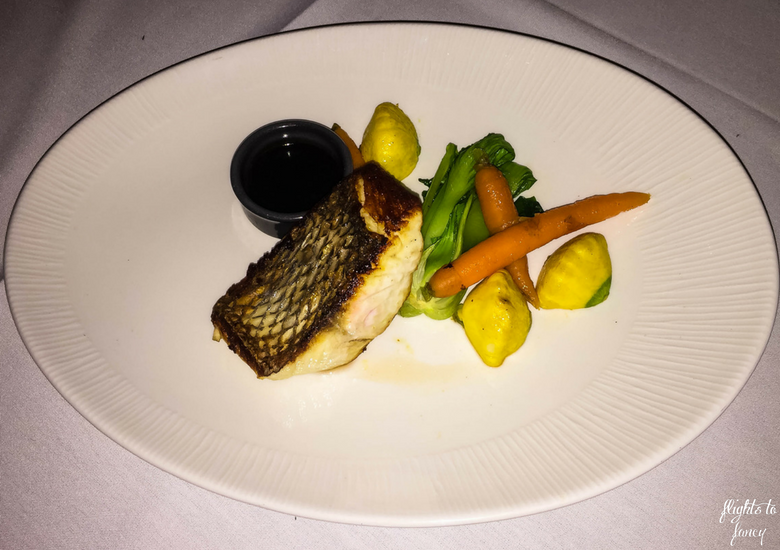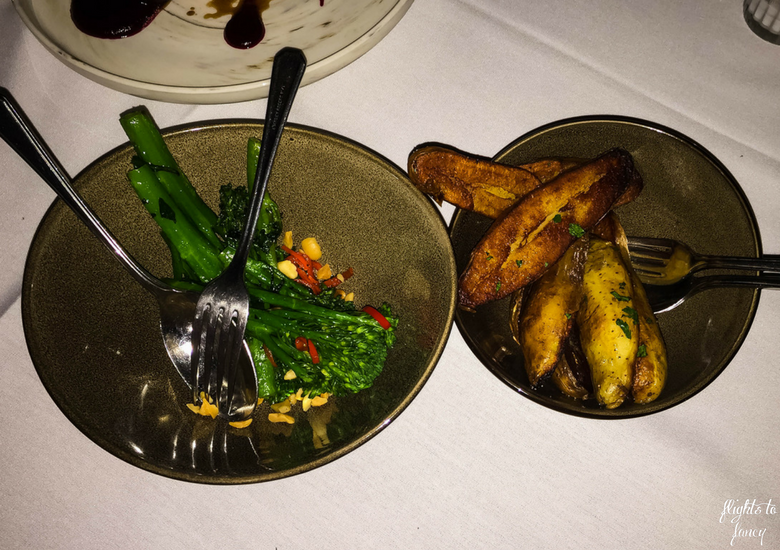 Silky Oaks Lodge Facilities
Silky Oaks Lodge has many complimentary activities including a stunning resort pool, mountain bikes and water craft. We were told the pool was a balmy 27°c. I ventured in waist deep before my sense of self-preservation kicked in and I decide not to dice with hypothermia. It was certainly not 27°c! I can imagine that this would be the perfect spot to languish away a summer day but in the midst of an Aussie winter it was just a smidge too cold for me. Silky Oaks Lodge is home to the famed Healing Waters Spa. I didn't have time to indulge during our short visit but the facials sounded amazing.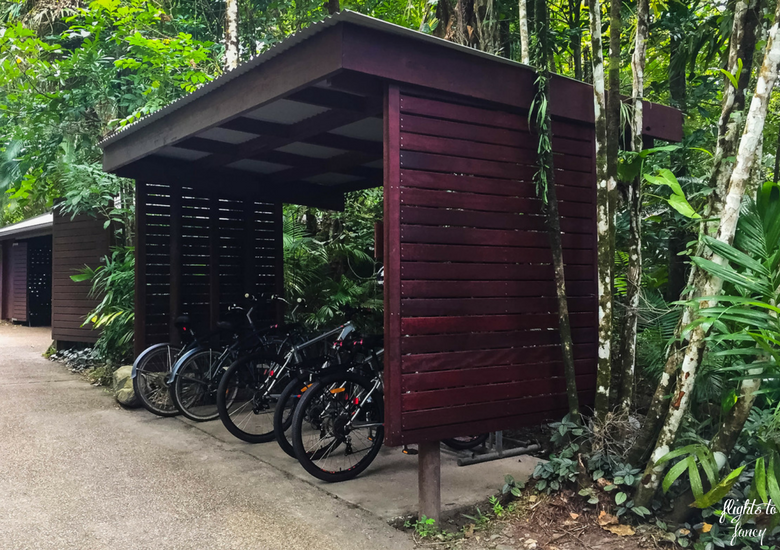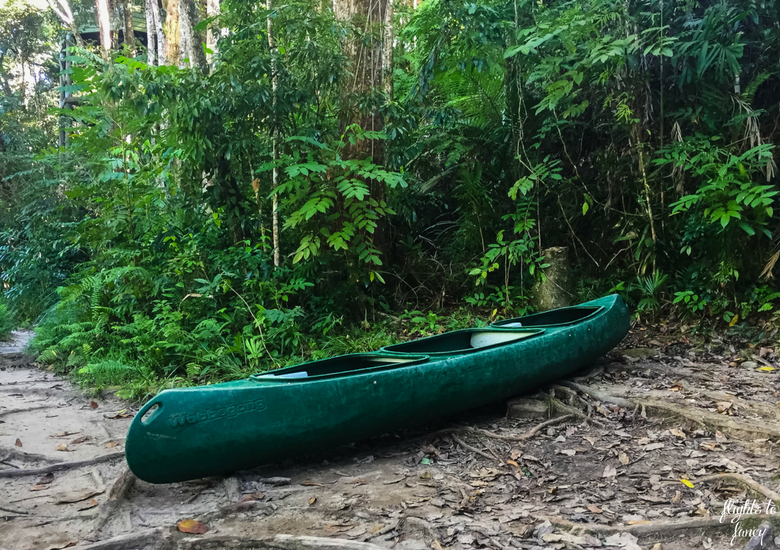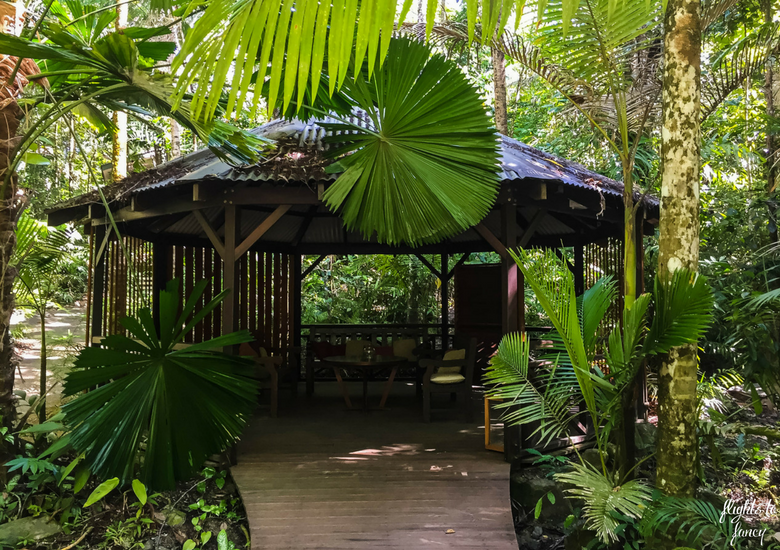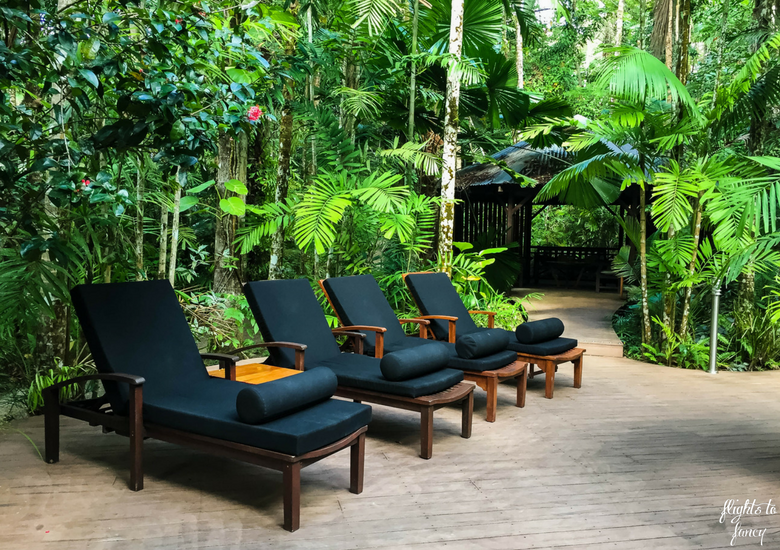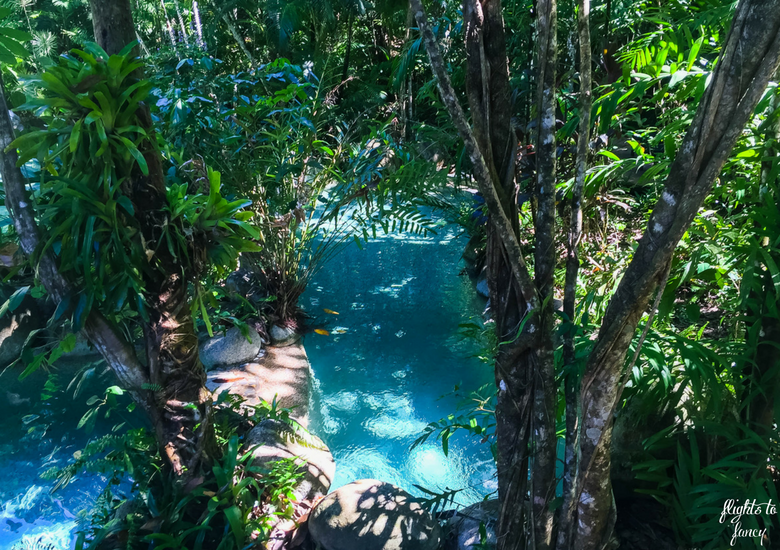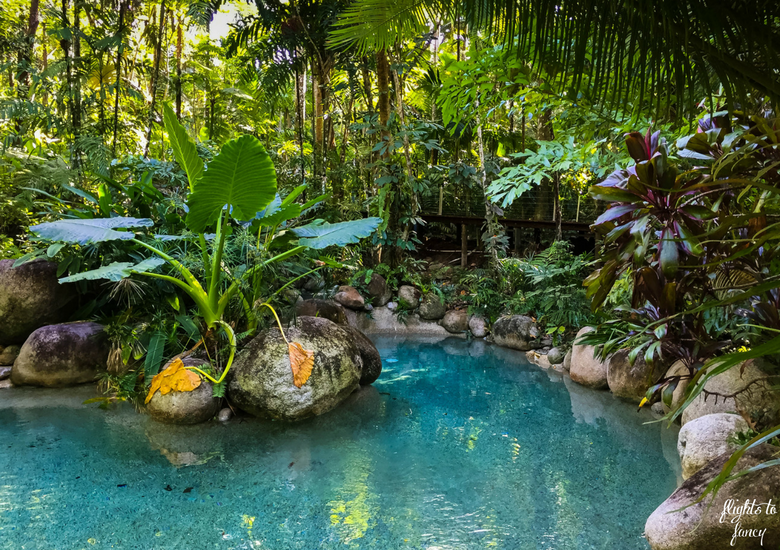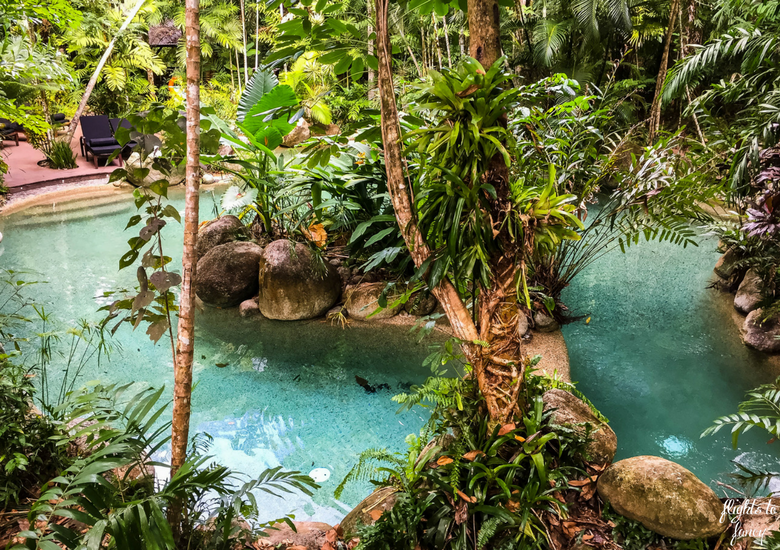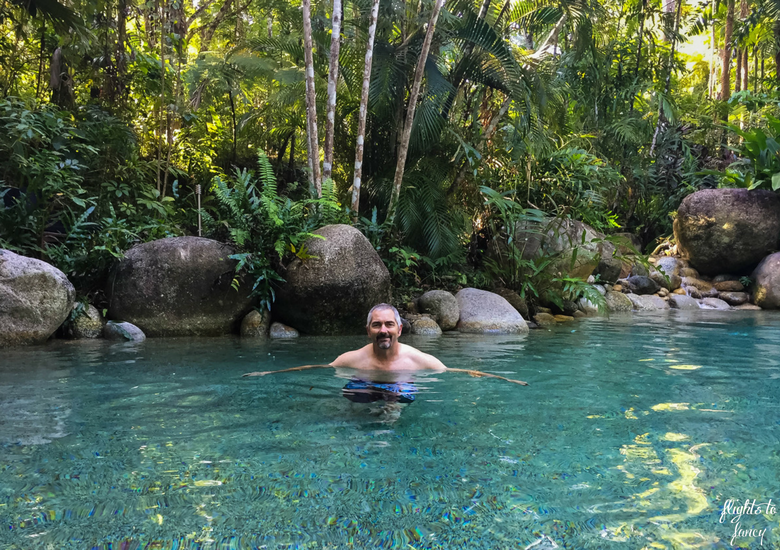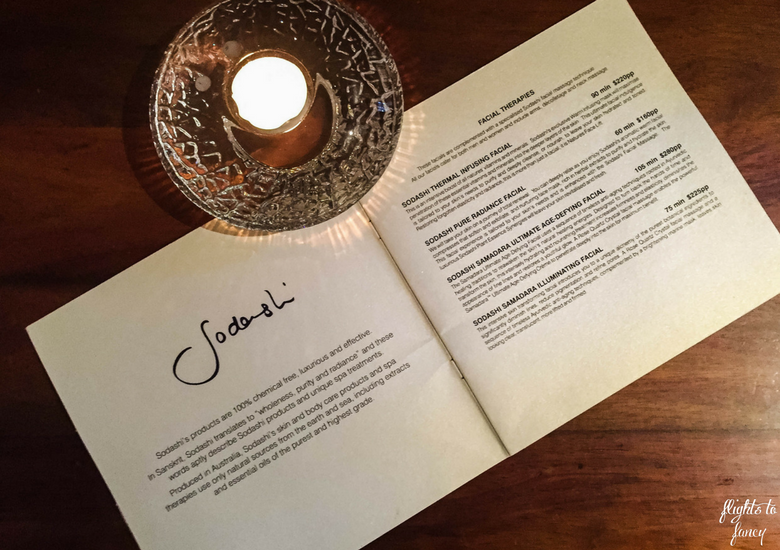 Daintree Rainforest
Shortly after check in we shed our winter gear (it was 2°c when we left Sydney at 4am!) and changed into our swim suits to head down to Billabong Beach. We had this little slice of paradise all to ourselves and while the water was a bit too fresh for me, The Hubs is made of sterner stuff and he enjoyed a brisk swim amongst the waterfalls. At dusk we decide to join the guided walking tour. Erin was our very knowledgeable guide and she brought the Daintree Rainforest to life for us in a way that we would not have been able to achieve on our own.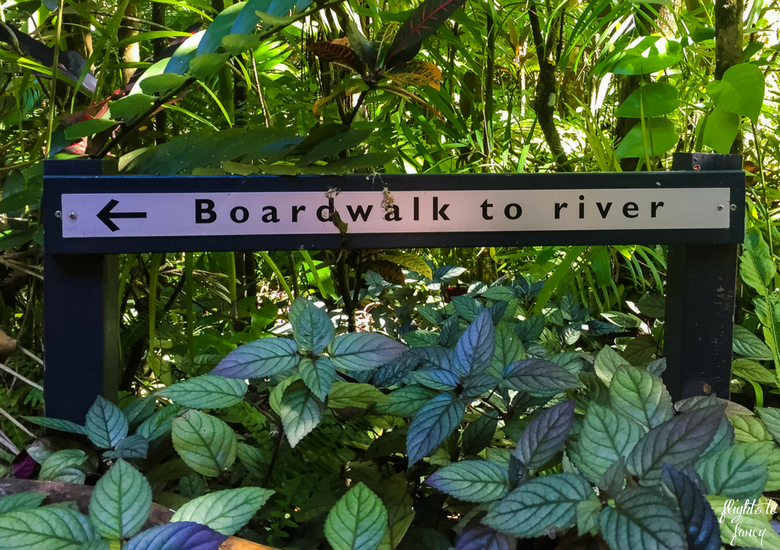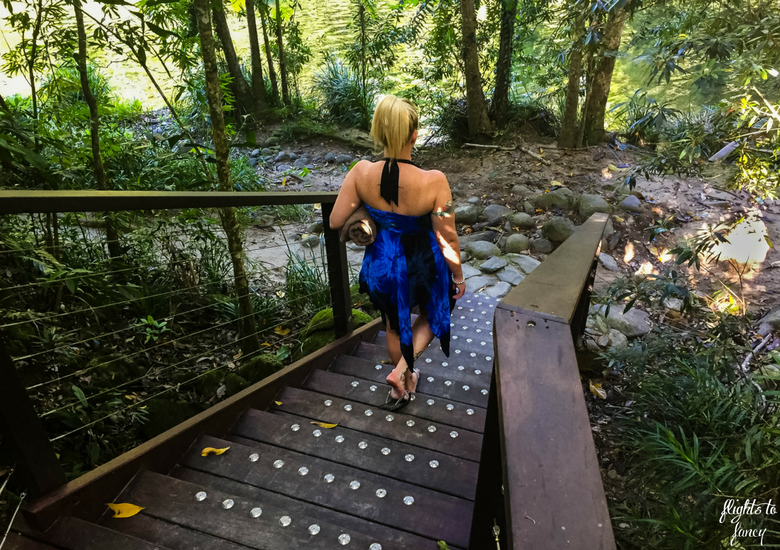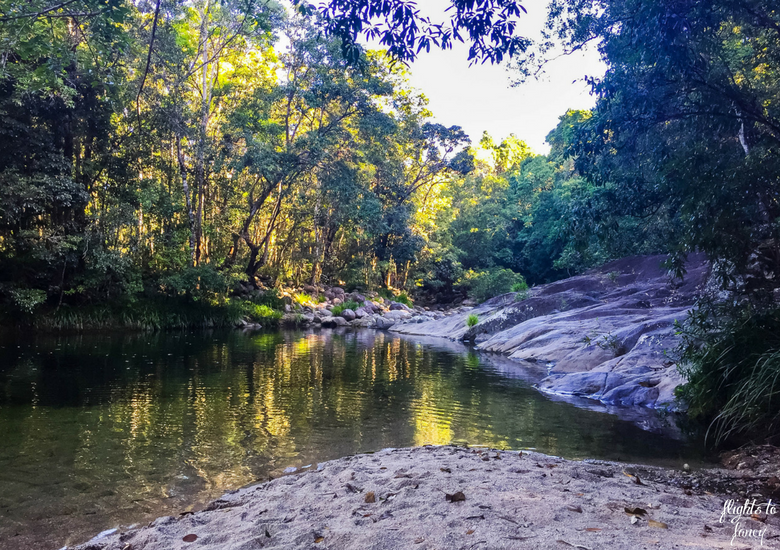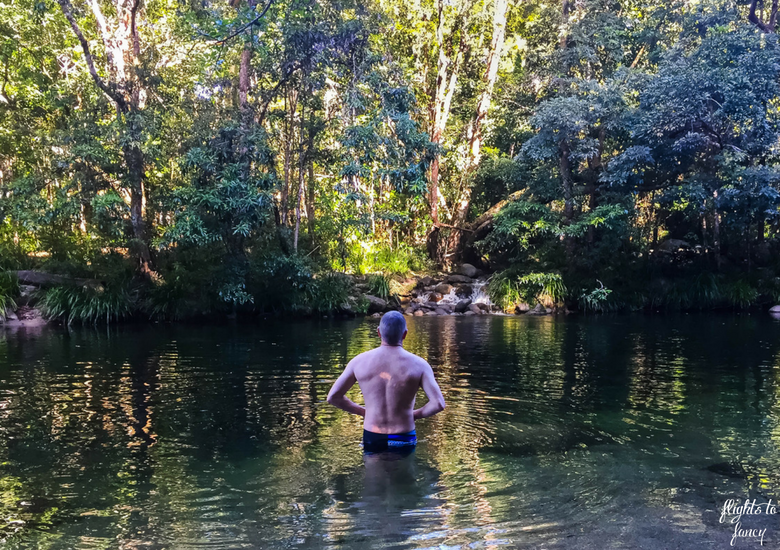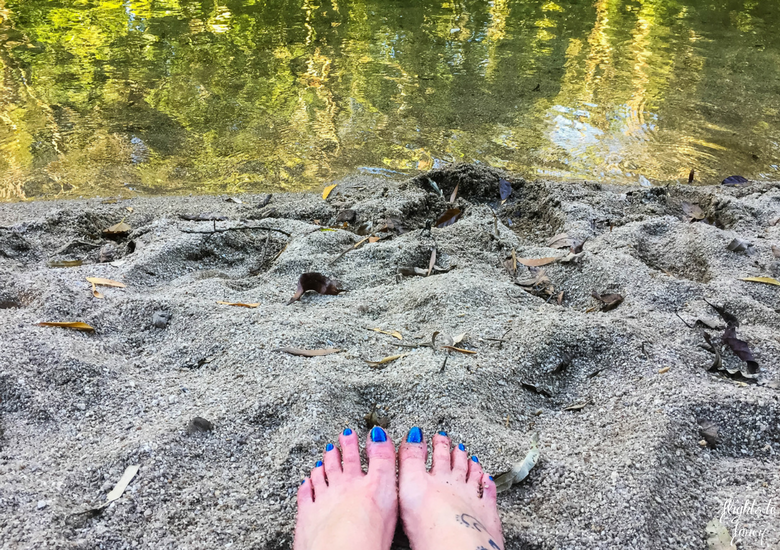 Breakfast
The most important meal of the day is an event at Silky Oaks Lodge. Grab a table at the edge of the balcony and enjoy panoramic views as you graze on the hot and cold buffets or order à la carte. Or do both. I did! Did I mention coconut yoghurt is on the menu? This is one of my all time favourite things and I have only ever found coyo (as I call it!) at Thrive. Winning!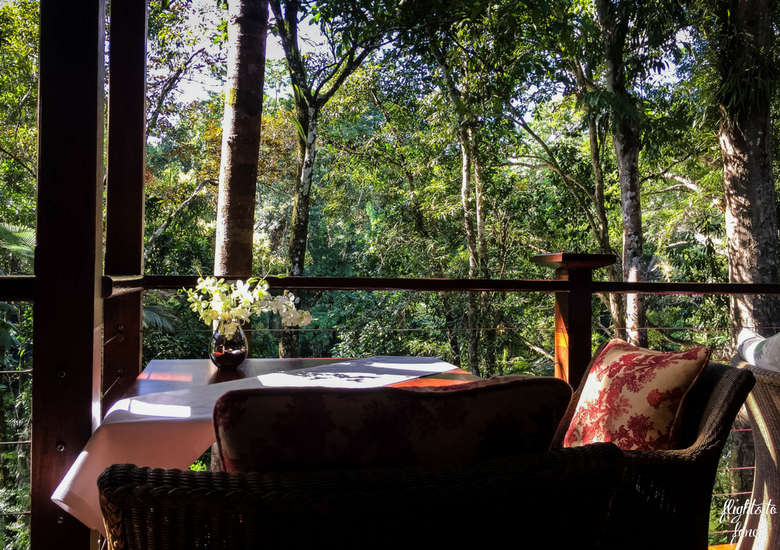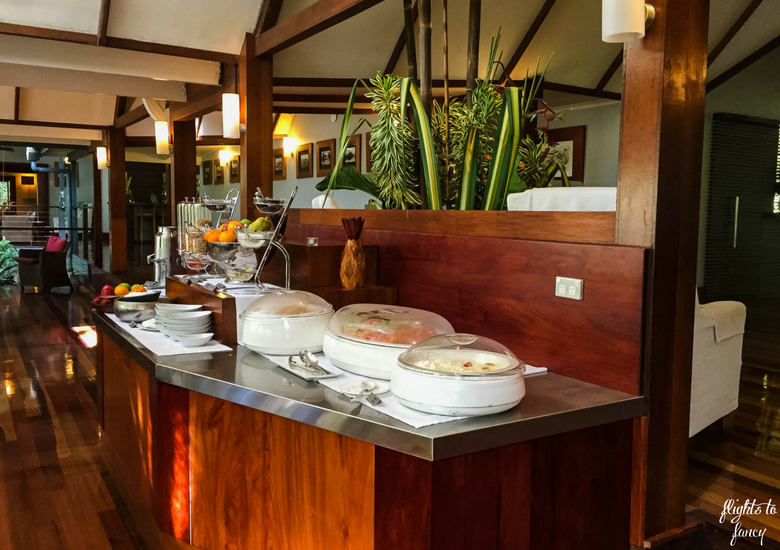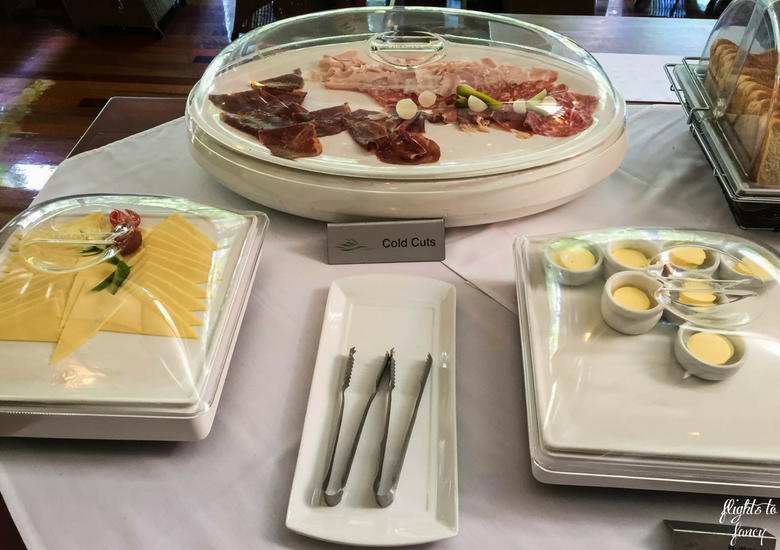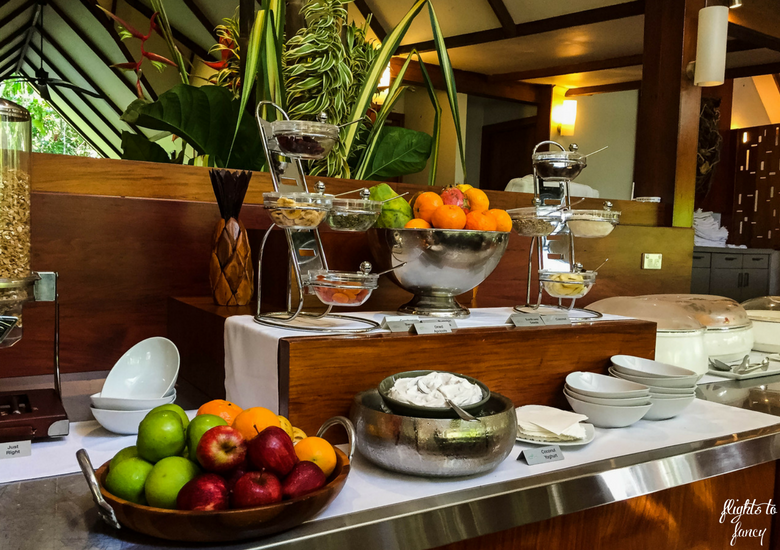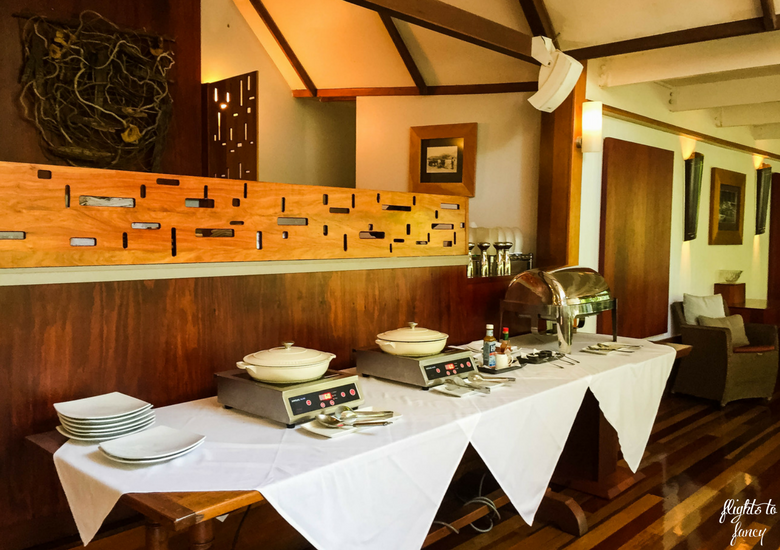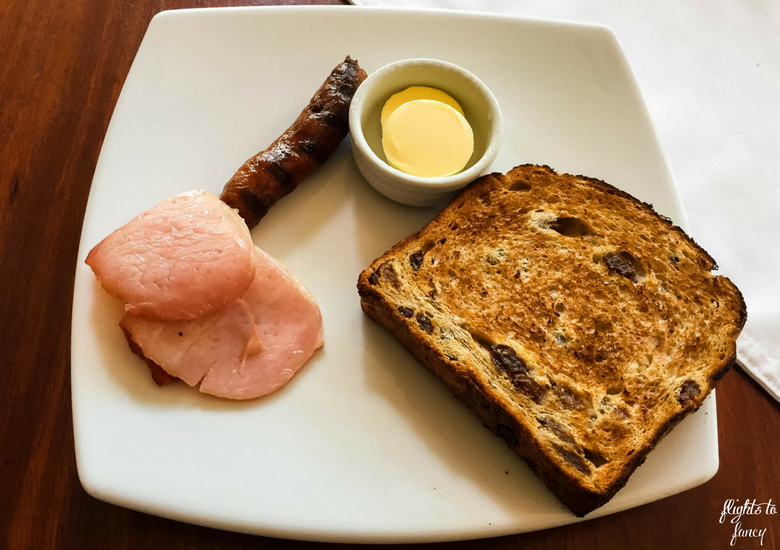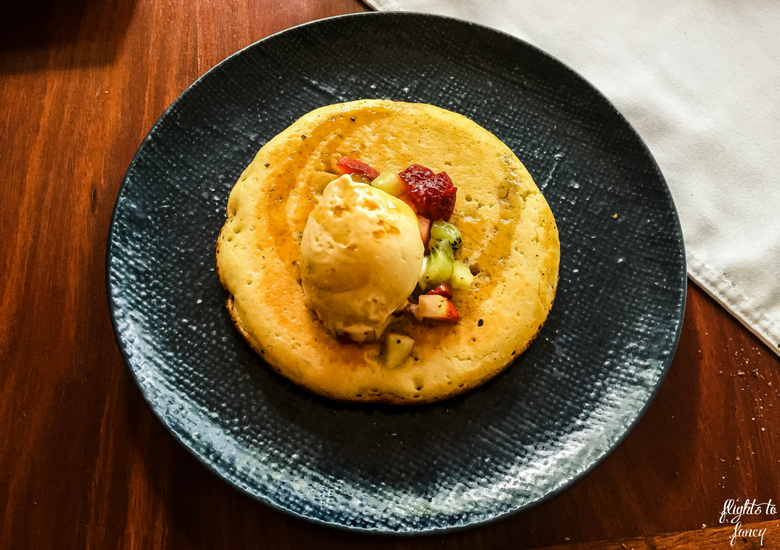 Nearby
There are so many things to do in Cairns and the surrounding area. Make sure you check out the Kuranda Scenic Railway, one of Australia's most iconic rail journeys and take the Skyrail Rainforest Cableway for a completely different view of the rainforest. Straight after check out we headed to Bruce Belchers Daintree River Cruises which is only 30 minutes away from Silky Oaks Lodge. Spoiler alert: we saw crocs! Of course a cruise to the Great Barrier Reef is a must!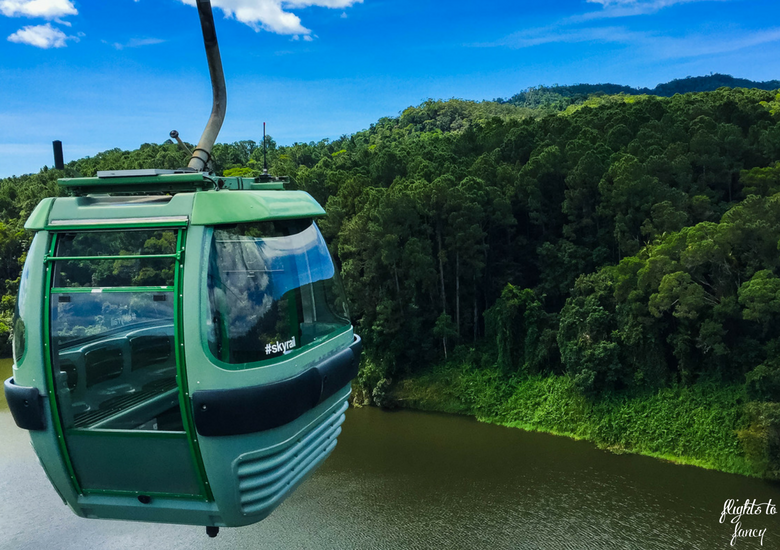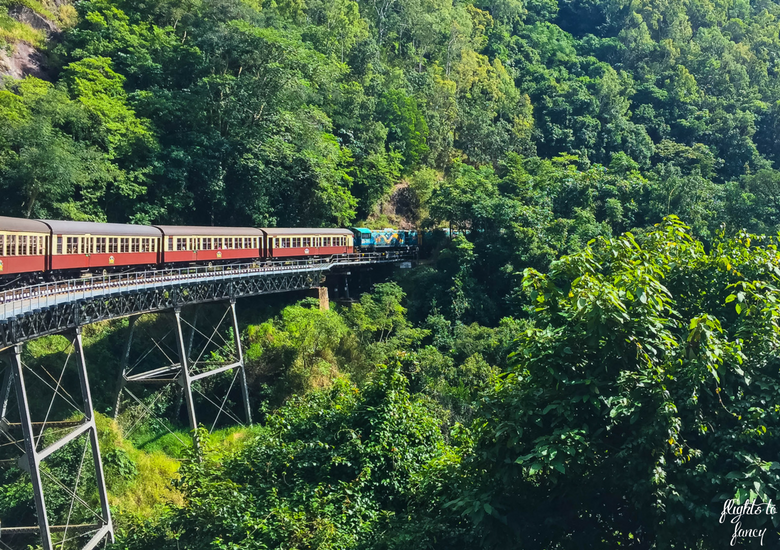 The Final Word
Our one night at Silky Oaks Lodge was over all too quickly. We loved every single second of our stay and the wait was definitely worth it. The tranquility and solitude was a welcome relief from frantic city life and we found our pace slowing as we adjusted to our surroundings. The beauty of the Daintree Rainforest is a sight to behold and Silky Oaks Lodge has been carefully designed to be sympathetic to the natural surroundings which shows in every little detail. Can you see yourself at Silky Oaks Lodge when you next visit Tropical North Queensland? I would love to hear your thoughts in the comments below.
Until Next Time …

Like it? Pin it!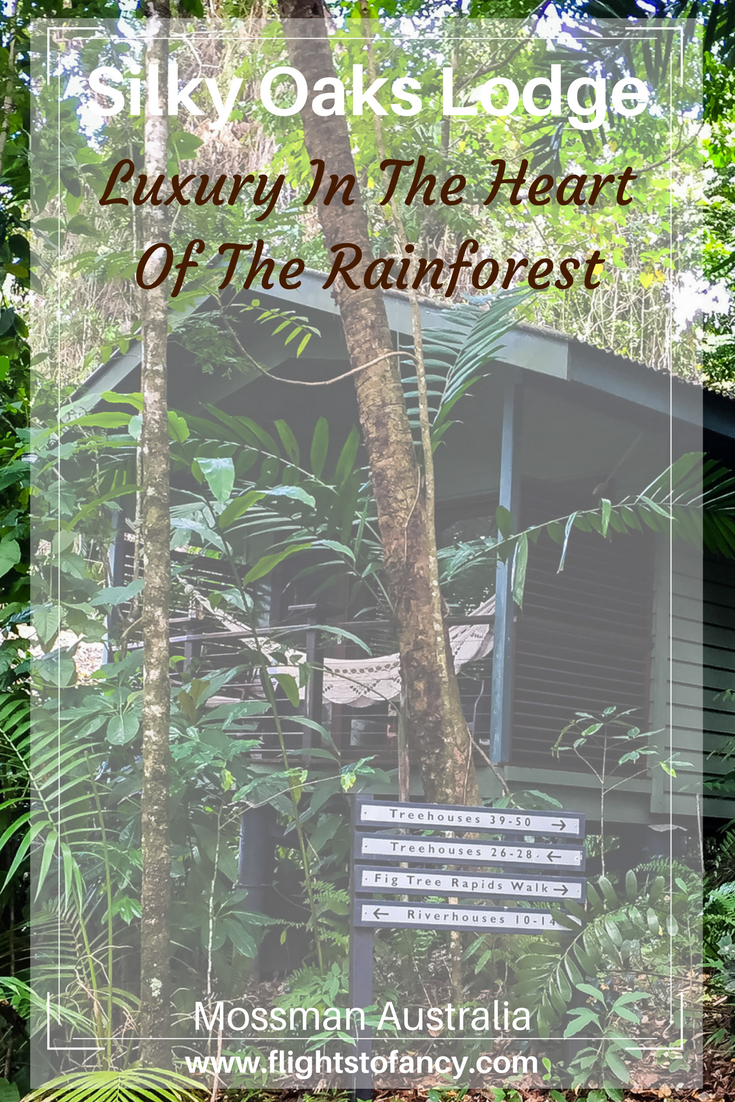 Disclaimer: I enjoyed a discounted rate for my stay at Silky Oaks Lodge. As always, all opinions are my own. This post contains some affiliate links which will earn me a few cents to contribute to the running of this site if you make a qualifying purchase at no extra cost to you.