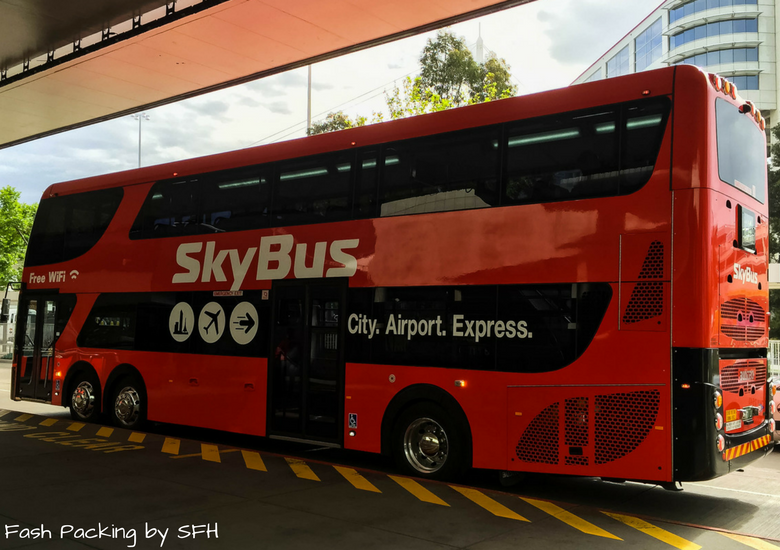 I have flown to Melbourne more than 100 times for work over the years. I'm betting those that think business travel is totally glamorous haven't done much of it. It's not all swanning around in 5 star hotels and ordering French Champagne from room service you know! In fact, it's mostly early morning alarms, full days of back to back meetings and numerous transportation failures. And then there is the worst thing of all … the dreaded cab queue. I have spent more time than I care to tally standing out the front of both Sydney and Melbourne airports waiting for a taxi. On a bad day I spend more time in the queue than I do in the air. I have seen the Melbourne SkyBus out of the corner of my eye many times yet I have always shunned it as an option for the business traveller. In my mind SkyBus was reserved for backpackers on a budget, so almost on autopilot I stagger out of the terminal to the designated rank where I wait for up to an hour for the privilege of being transported into the city in a mostly grubby car with an often difficult driver. On a recent flight to Melbourne the cab queue was particularly diabolical. It snaked past the barriers, beyond the terminal door and almost to the SkyBus ticket booth. I realised I was in for a very long wait and after touching down late I didn't fancy spending another hour cooling my heels in line before 'starting' my working day. I say starting in inverted commas because at this stage it had already been 3 1/2 hours since I pulled my front door shut. I think it was fate that my placement at the back of that very long queue put me withing striking distance of Melbourne SkyBus. I could see there was only three people in line with two open windows and a bus waiting to go. That was all the motivation I needed to take the plunge and try Melbourne SkyBus for the very first time. Read on for all the details …
Let's Get Social!
Melbourne SkyBus – Airport to City
Unlike most major cities around the globe, Melbourne does not have a rail link to the airport. The Melbourne Skybus began operating in 1978 to fill the void and departs from Tullamarine terminals 1, 3 & 4 servicing both domestic and international arrivals. To get to Melbourne on the cheap read my tips on securing a bargain flight before you book. 3.5 million passengers annually choose Melbourne Skybus so they must be doing something right. I was in the ticket queue for less than a minute and boarded immediately afterwards. So far so good. I must admit, I did have a little smirk of satisfaction on my face as my distinctive single story bendy red bus whizzed passed the suit who was in front of me in the cab queue given he had only advanced inches. The bus picks up at the Virgin terminal first and because we were not full we also stopped at the Qantas terminal to load up a few more passengers before we were on our way.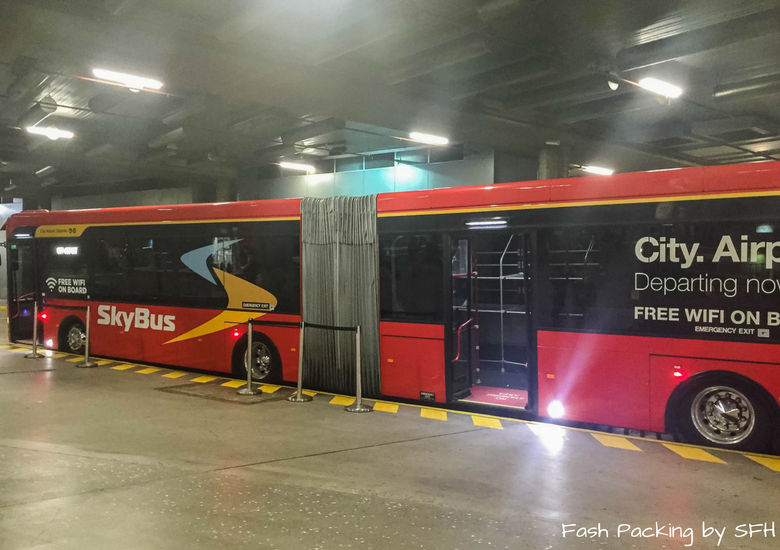 I paid $19 for my one way ticket and generally the fare is just over $50 in a taxi. If you are looking for the cheapest option, singles get the most out of Melbourne SkyBus, couples will come out just in front and once you have three or more a cab will be lighter on the hip pocket. If you are in town with your BFF's read my guide to the ultimate girly weekend in Melbourne.  A round trip will cost you $38 and save you nothing over buying two singles but frequent riders can buy a 5 pack for $85 which is a saving of $10. Not bad at all! Buy your tickets online to save even more time.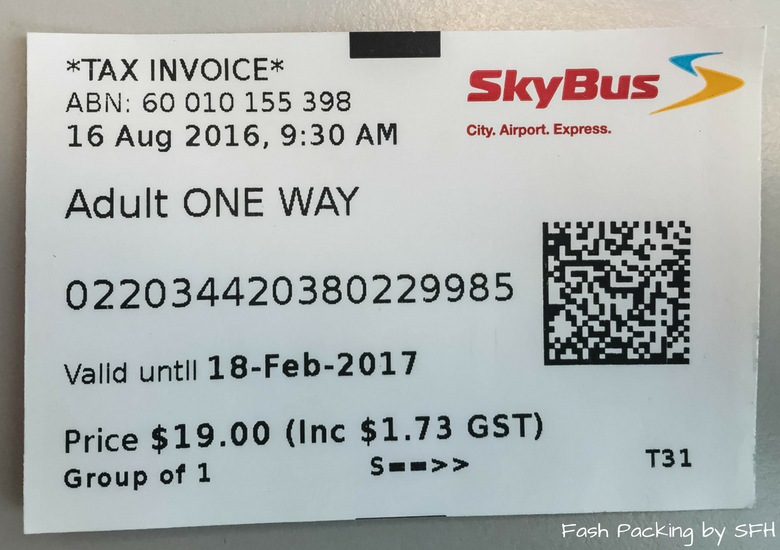 The seats are what you would expect of any normal public bus, a luxury coach this is not, but it is not needed for the short journey. Generous luggage racks are right inside the doors so storing your gear is easy. Space is tight in the seating areas so even if you have a very small carry put it on the rack anyway. It simply will not fit by your seat if the bus is full. From the airport it is only a few minutes until you hit the freeway and you are city bound. The journey to Southern Cross Station (Spencer St) took about 40 minutes and you disembark in the bowels of the building. If you are on vacation rather than heading to work, Melbourne SkyBus offers a free shuttle to most CBD hotels so register at the kiosk and take full advantage. If you haven't booked your hotel yet check out my reviews on the Vibe Savoy and the Crown Towers Melbourne Deluxe Villas for some inspiration. Check Agoda for the best hotel deals around. Not staying in the CBD? Did you know that the Melbourne SkyBus also goes to St Kilda and Frankston?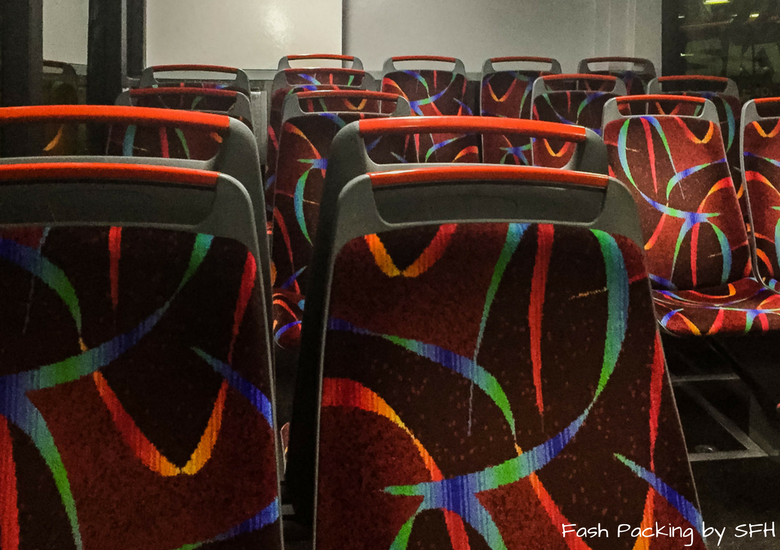 Wi-Fi is available on board and even though I have unlimited data on my phone in the interests of providing a balanced review I tried it out. You do need to enter your email address to get started but once connected it is perfectly efficient and functional.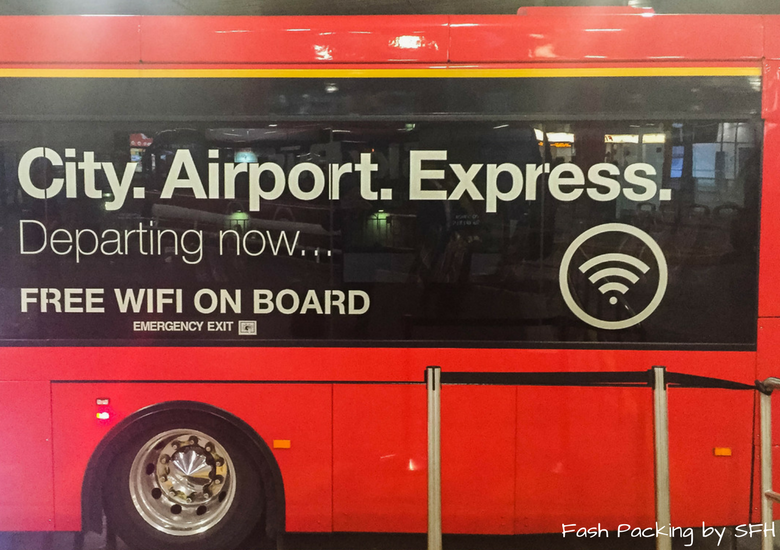 Melbourne SkyBus – City to Airport
Almost minutes after getting off my first ever Melbourne SkyBus, I forgot all about it and settled back into my familiar routine of taxiing around. That is until I found myself stranded in the middle of the Melbourne CBD a few weeks ago with no cab in sight. After 40 minutes of fruitlessly searching roadside I resigned myself to waiting in a 10 deep cab queue that hadn't moved for 30 minutes (according to the lady at the front!) when I took a call from a colleague who suggested the Melbourne SkyBus. Kicking myself for not thinking of it sooner I practically ran the short distance to Spencer St Station, bought my ticket from the automated dispenser and by the skin of my teeth slipped through the closing doors of the 4.00pm bus. By this stage I had wasted over 40 minutes trying to secure a cab and given my flight was at 5pm it was going to be tight and I was anxious. This time I was on a two storey goliath of a bus and I took my seat right next to the door so I could make a hasty retreat for what I anticipated would be a mad dash through the terminal. As we got underway the driver made his usual announcements and he offered a glimmer of hope when he said our run down the freeway would be about 25-30 minutes. Fantastic I thought, I am going to make my flight after all. And then we hit gridlock. Roadworks and peak hour Melbourne traffic do not mix well and we crawled most of the journey to arrive at the airport just over an hour later at 5.06pm precisely. I missed my flight. You can imagine how annoyed I was with myself knowing that if I had gone directly to the Melbourne Skybus I would have made that flight and saved myself (actually my employer) the $380 it cost me to buy another ticket home.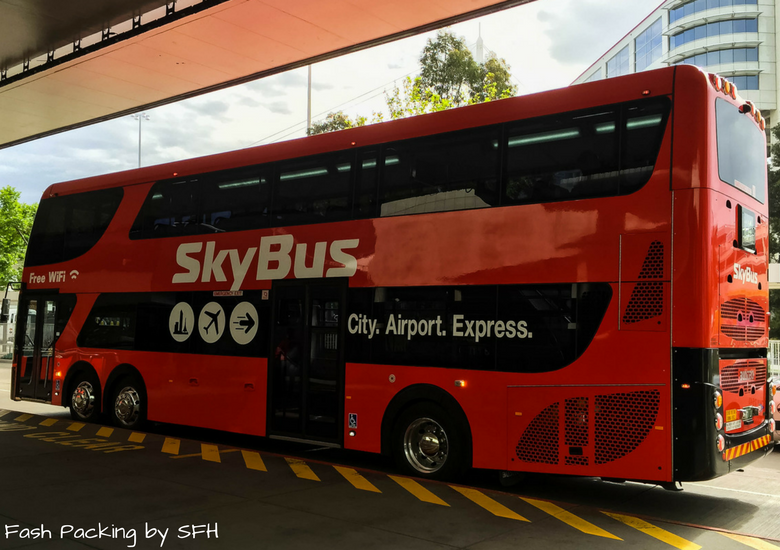 After two trips on the Melbourne SkyBus I can honestly vouch for it as an alternative to taxis for the business traveller. In fact, I was surprised to note that many of my fellow passengers also looked to be travelling on business. Next time you are in Melbourne do yourself (and your employer) a favour and give it a go. You'll save a few bucks and no doubt precious minutes in the process.
Have you used the Melbourne SkyBus? What were your thoughts? Let me know in the comments below.

Like it? Pin it!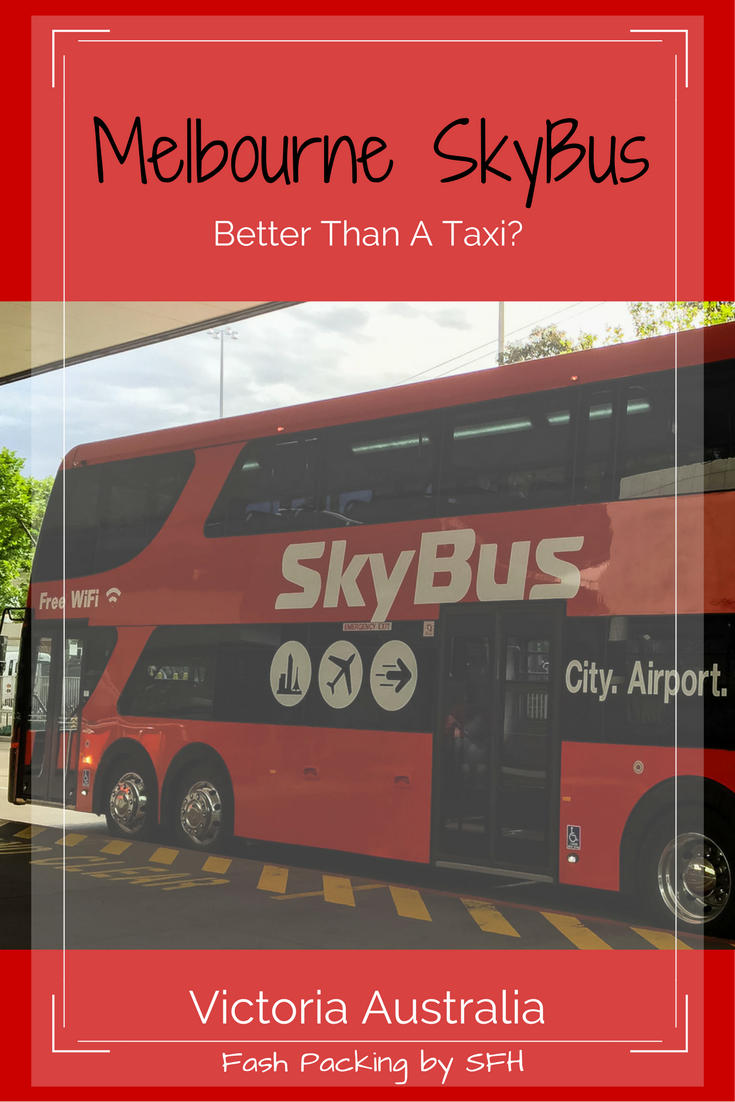 Disclaimer: This post is not sponsored and I paid for my tickets on Melbourne SkyBus in full. Some links within are affiliate links which may earn me a small commission. As always, all opinions are my own.
Save
Save
Save
Save
Save
Save
Save
Save
Save
Save
Save
Save