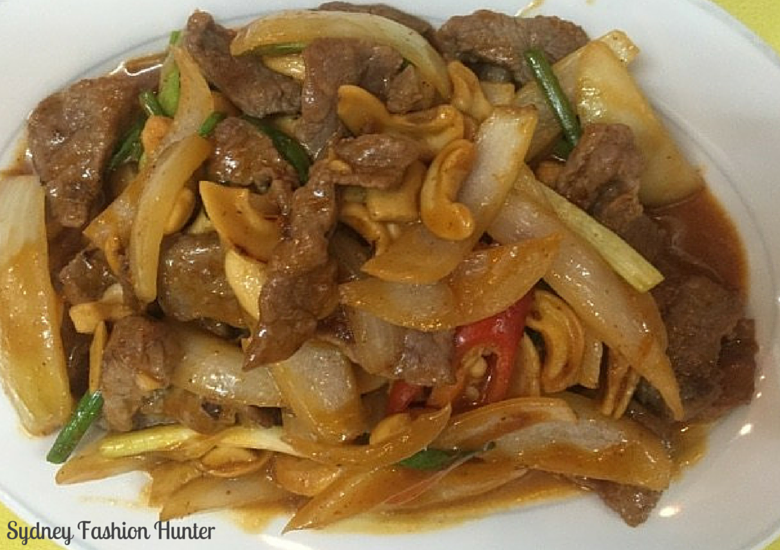 Eating is one of life's great pleasures and one of the things I really look forward to while on holiday, so I take choosing each meal very seriously. There is nothing worse than being disappointed with a bad meal as you only have a finite number of meals while on the ground. South East Asia is an assault on your senses. The sights, the smells and of course the tastes, so indulging a little while we are here was always going to be on the cards. Dining in Phuket can mean anything from street carts to five star dining and everything in between. We are staying in Patong and according to Trip Advisor there are 428 restaurants to choose from but there are no doubt many more that have not been reviewed and plenty in the surrounding areas. We were pretty happy with all our choices. Read on for all the details …
Let's Get Social!
5 Fabulous Options For Dining In Phuket
Terrazzo (4/5)
Beach front at the Holiday Inn Resort Patong, Terrazzo was our choice one particularly rainy night (read torrential!) when we wanted something close so we chose to dine at one of our hotels four restaurants. The four adults ordered ravioli, meat lovers pizza, chicken tandoor pizza (not tandori apparently) and fettuccine carbonara. My carbonara was creamy, delicious and perfect once I added lashings of fresh parmesan and cracked black pepper. I sampled the hubs' chicken pizza which was a little bland without the sprinkle of chilli flakes we added. The kids ordered nuggets and fettuccine carbonara, the latter being not a lot smaller than the adult portion. Of course there was garlic bread all around and some yummy drinks. All in all we had a very pleasing meal even if it was a little more pricey than we are used to in Patong.


Sweet Restaurant (5/5)
Sweet is one of our all time favourites in Patong and this trip we dined here three times. One of the fabulous things about eating Thai style is that everything goes in the middle for all to share. Over the course of our visits the adults sampled spring rolls, garlic bread, chicken satay sticks, beef in chilli oil, chicken green curry, chicken red curry, chicken black pepper, shrimp in curry sauce and beef massaman, with the kids going for the staples of nuggets and toasted sandwiches most nights. Everything we ate was very close to perfection and I found it almost impossible to pick a favourite. The prices are very reasonable here with most dishes and cocktails approx 120 baht (AUD$5) each. Every time we visited the kids were offered free ice creams and chuppa chups which was a lovely touch. We even got a visit from the owner Mal on our first visit to make sure everything was OK. Sweet never disappoints.
2gether (4.5/5)

Save
Save
Save