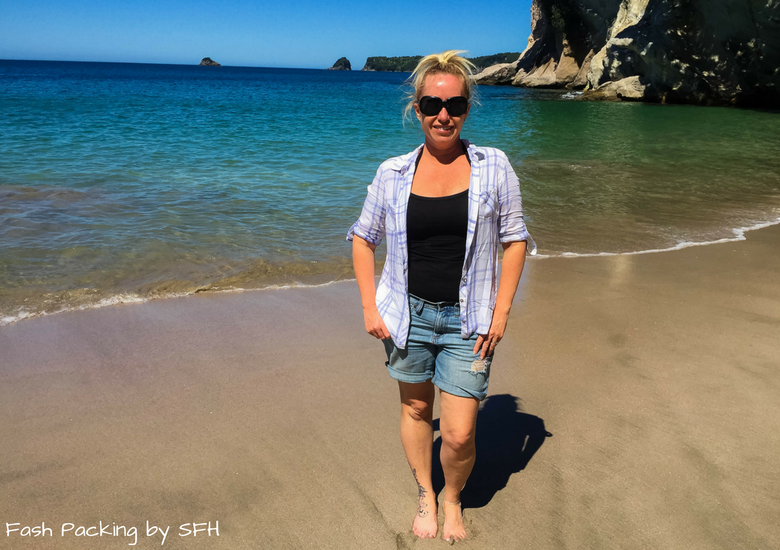 Hey guys! It's Wednesday again! This week has flown by. If you happened to glance at my side bar last week you may have noticed that I took a quick trip across the ditch and spent a week in the North Island of New Zealand. If you are thinking of visiting the land of the long white cloud, check out my New Zealand travel essentials post for everything you need to know before you go. I usually share lots of outfit photos from my trips but to be honest most of what I wore in NZ was completely unworthy of sharing. Our week was a whirlwind of activity and outfit choices were dictated by comfort and practicality rather than style. But in the interests of keeping it real, I did decide to share something of what what I wore while I was away. Ever wondered what to wear kayaking? Well I don't profess to be an expert on kayaking attire by any means but I can certainly show you what I wore. Read on for all the details …
Let's Get Social!
What To Wear Kayaking
The last time I went kayaking it was a 6 hour tour and I got so burnt I couldn't walk properly or wear a bra for thee days. This time I was not taking any chances. I slathered myself from head to toe in sunscreen and wore the only long sleeved shirt I had in my suitcase (also worn here). Of course shorts were a must. I mean no one wants to climb in and out of a fairly unstable platform or sit crossed legged in the sand in a skirt. Cue huge sunglasses to beat the glare coming off the water and while I did forget a hat, The Hubs let me share his …. Awwww 🙂 I had my swimmers underneath but I had no cause to use them as the water was absolutely freezing! The Hubs and some other crazy people did enjoy a brief dip. We kayaked from Hahei Beach to Cathedral Cove which is breathtaking and I was given a rather lovely rubber skirt and life jacket to wear. Now if that doesn't scream style I'm not sure what does 😉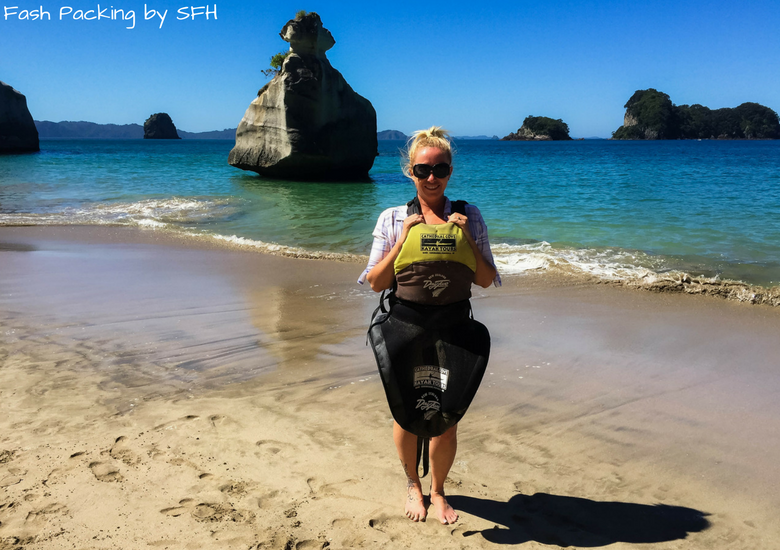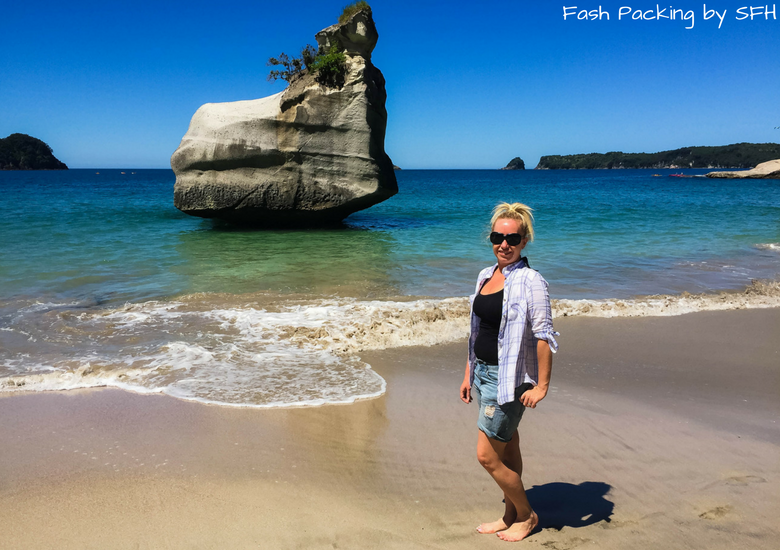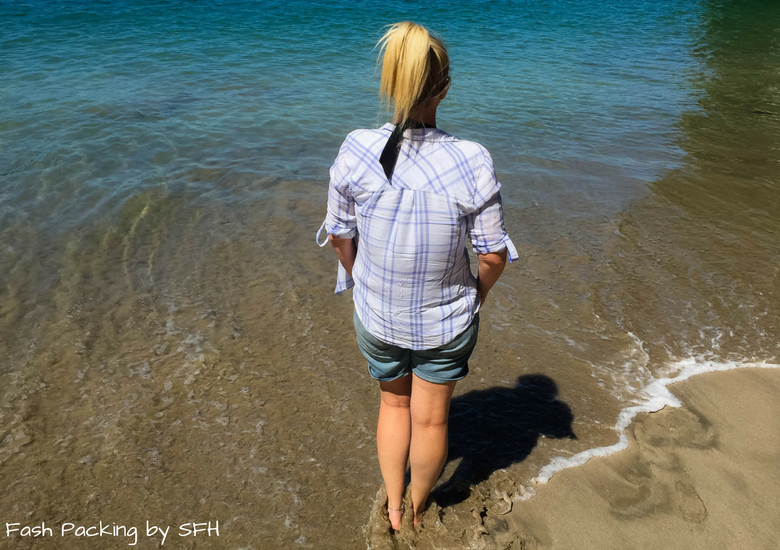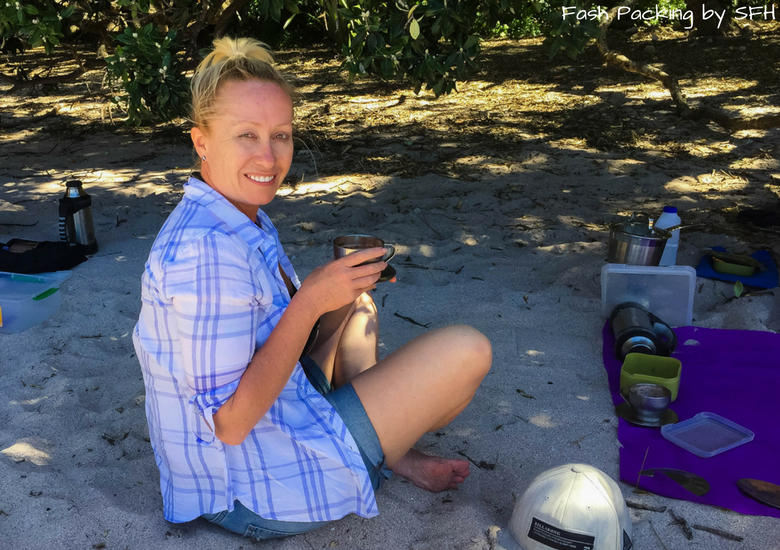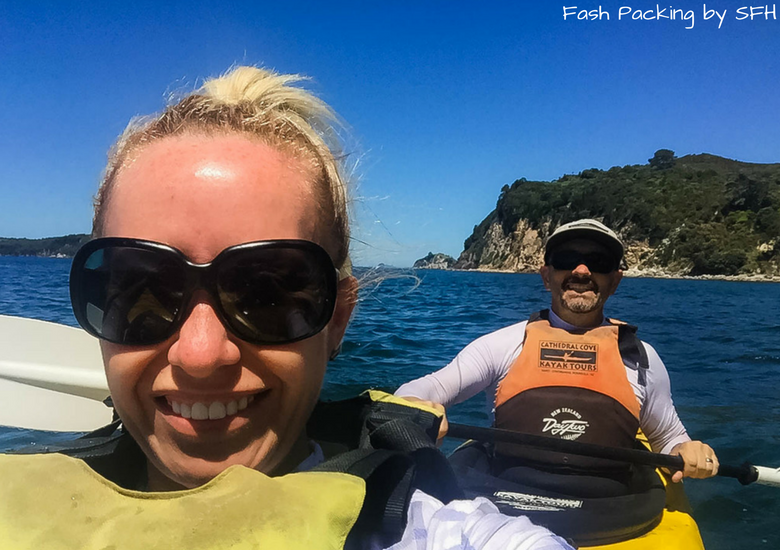 Shorts: Banana Republic. Tank: Supre. Shirt: Just Jeans.

Disclaimer: This post contains affiliate links which may earn me a small commission.

Like it? Pin it!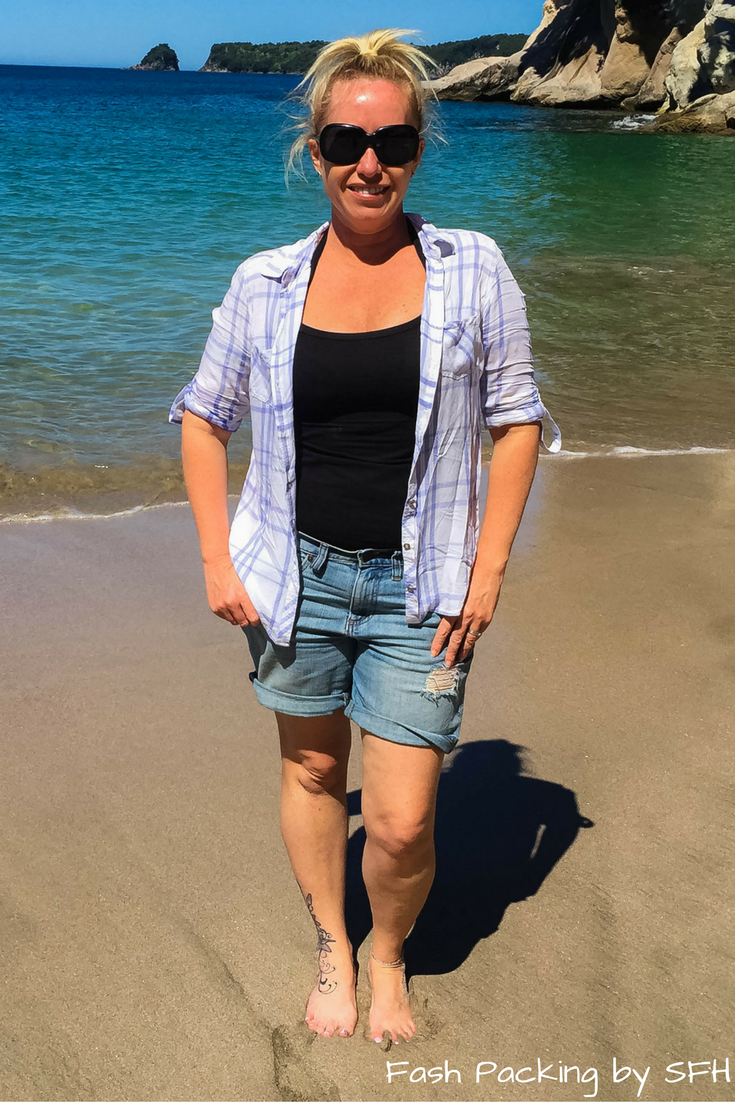 Save
Save
Save
Save