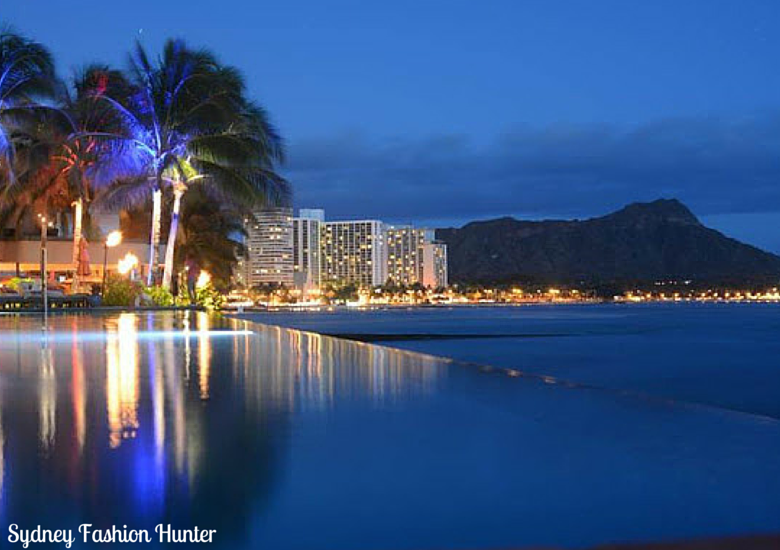 I'm in Hawaii! And I'm just a little bit excited about that! I really, really need a dose of Aloha right now. We arrived yesterday morning and after crossing the international date line it was the longest Sunday (but really Monday) ever! It is wonderful to feel the sun on my skin again after what feels like an eternity shivering through a Sydney winter. This is about my 10th time visiting Hawaii and The Hubs and I have been at least once a year for the last six years. After so many visits I almost feel like a local! We will be staying in Oahu for just seven short days and during this time I'll be sharing a little bit of what I love so much about Hawaii that keeps me coming back year after year. But before I get to all of that, you need to know a few things before you leave home. Read on for all the details …
Let's Get Social!
Visiting Hawaii – A Guide To The Hawaiian Islands
Hawaii is the 50th state in the USA and is made up of eight islands; Oahu, Hawaii (known as the big island), Maui, Kauai, Molokai, Niihau, Lanai and Kahoolawe. Most people visiting Hawaii stick to Oahu, Maui, Kauai and Hawaii. Inter island flight are frequent and day trips are possible. Try Hawaiian or Island Air.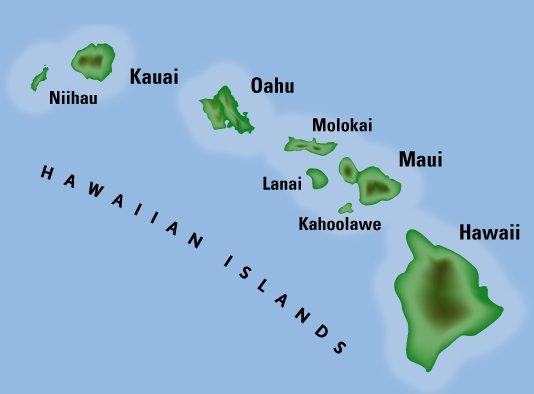 When To Go
There really isn't a bad time to be in Hawaii. The climate is generally welcoming year round but does fluctuate depending on where you are. It is even possible to get snow at the tips of the peaks! If you are visiting Hawaii to shop, July and November offer some spectacular sales. Of course it is always wonderful to escape the Aussie winter for some sunshine and I typically visit between June and August. Make sure you check (and avoid!) the US school holidays when it can get quite crowded and makes getting accommodation at a reasonable price difficult.
Documentation
Did you know almost 1 million visitors enter the US every single day? International visitors to Hawaii will normally enter through Honolulu International Airport. All non-US citizens will need a valid passport with at least 6 months validity and the appropriate Visa to enter. The USA offers multiple Visa types and you should apply through the US embassy in you country. If you are just going for a holiday, 38 countries (see list below) are eligible for the Visa Waiver Program. If you are on the list (yay Australia!) you need to complete an ESTA (Electronic System for Travel Authorization) application at least 72 hours before you travel. An ESTA is not a Visa and does not guarantee admission, it only authorises a traveler to board a carrier for travel to the USA, whether or not you are permitted to enter the US will be determined on arrival. There are a number of ESTA scams, where companies purport to be official pages and charge you a premium. Make sure you only apply through the official page and you will only pay USD$14. There are a number of prohibited and restricted items and others that you must declare when entering the USA. Make sure you don't get caught out.
Getting There
Hawaiian, Virgin and Jetstar all fly the SYD-HNL route. Sign up to email offers to get the latest deals. Expect to pay around AUD$1,000 for two return tickets on Jetstar including all the extras. Flight time is around 9.5 hours and you will cross the international date line and arrive before you leave. Don't get too excited though because you will lose that day on the return trip. Do some research on Expedia before you book so you can compare all the airlines on one convenient site.
Where To Stay
This trip I will be sticking to Oahu given we have only 7 days on the ground. The vast majority of visitors to Oahu, stay in Waikiki and we are no different. We have stayed in many hotels over the years and love the Hilton Hawaiian Village and the Sheraton but this trip we are trying something new. This was an impromptu trip and we are on a budget. The AUD has taken a nose dive and is currently sitting at around USD$0.73 which really compromises your buying power but there are some good deals still be be had. We chose the Ilikai through Shell Vacation Resorts and are paying around $200 a night. We tend to walk everywhere so location is a key consideration for us. We prefer to be close to the beach and between the Waikiki strip and Ala Moana shopping centre, both of which we frequent. Check Expedia, Agoda and Hotels Combined to make a short list then head to Trip Advisor to see what other travelers are saying. Once you have decided and found the best price online approach the hotel direct and see if they can do any better. It never hurts to ask and the worst that can happen is they will say no!
What To Take
Keep it simple clothing wise, plenty of sun appropriate light clothing with a couple of layers is the way to go. Hawaii is very casual so leave the formal wear at home. A couple of things I always take when visiting Hawaii:-
US Adaptor & Powerboard – We have a lot of appliances to charge!
Samonsite Cosomlite Suitcases – 33inch and 28 inch. I pack them one inside the other on the way out and bring them both home full on the way back to save on luggage costs.
Chocolate – American chocolate is pretty ordinary so if you really enjoy your chocolate bring it from home.
A Trashy Novel (or three!) – Perfect for the plane or the beach. You don't want war and peace here just some nice escapism.
Shopping
I know this sounds like a strange thing to include in "Know Before You Go" but trust me on this. A couple of weeks before plan on visiting Hawaii head to all the major US shopping sites and if there is anything you fancy take advantage of the free (or significantly reduced) shipping within the US and have it shipped to you hotel. If you time it right (like I did) you should have some lovely surprises (Kate Spade sandals and Calvin Klein jacket) waiting for you at check in! I'm still waiting on one more package to come from The Limited.
All set to book? Not yet? Maybe I can convince you over the next week or so where I will feature a series of posts on the very best Hawaii has to offer.
Until Next Time …
Happy Hunting
SFH
xoxox0

Save