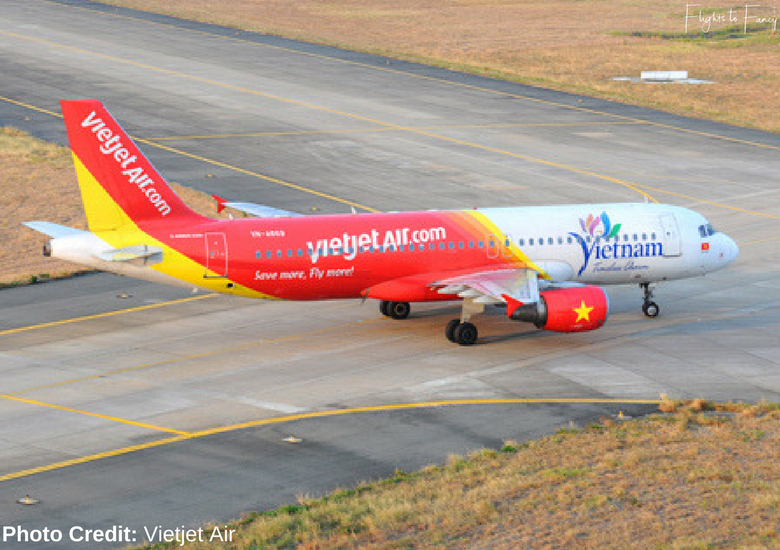 I'm all about luxury for less and one of the ways I save money to splurge on the finer things in life is to use all my tricks to book bargain flights. We took three domestic flights during our recent trip to Vietnam, the longest of which was only two hours. Given the short distance, we were not overly concerned about comfort and cost was the driving factor. We considered two budget Vietnam airlines and chose Vietjet Air for all three of our flights. Our Vietjet domestic flights were mostly trouble free and you won't believe how cheap they were! Read on for all the details …
Let's Get Social!
Budget Vietnam Airlines
We only had six days in Vietnam so making the most of our time on the ground necessitated flying. If you have a little longer check out this two week Vietnam itinerary. There are 5 airlines registered to operate in Vietnam; Hai Au Aviation, VASCO, Vietjet Air, Jetstar Pacific and Vietnam Airlines. Hai Au Aviation only offers sea plane trips between Hanoi and Ha Long Bay and VASCO did not operate the routes that we needed. We knocked out Vietnam Airlines on price alone so that left the two budget Vietnam airlines; Vietjet Air and Jetstar Pacific both of whom operated on all three routes we needed. We have flown Jetstar many time before in Australia and I would expect that Jetstar Pacific would be very similar but I had never heard of Vietjet domestic. The temptation was to go with the familiar, however Vietjet Air were half the price so I decided to take a chance.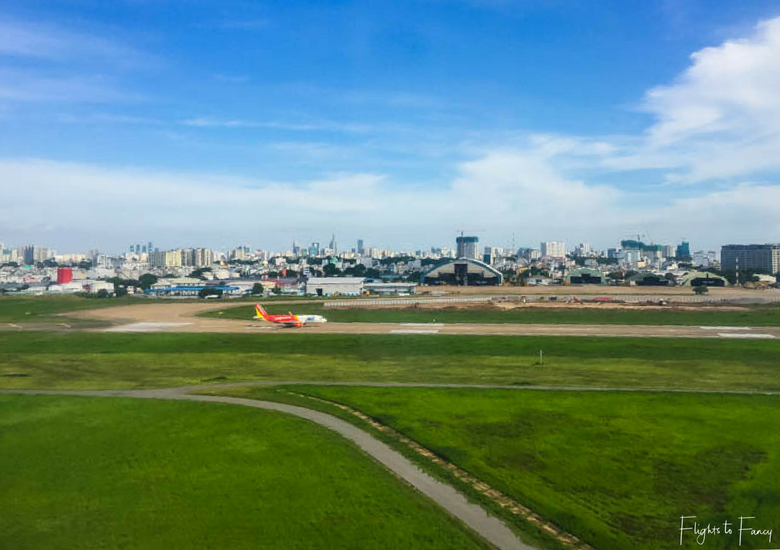 Vietjet Air Overview
Vietjet Air began operating in December 2011 and currently flies to more than 30 regional destinations in Veitnam, Thailand, Singapore, South Korea, Taiwan, Malaysia, China, Japan, Hong Kong and Myanmar. Their fleet of A320's and A321's are on average only 4 years old and since it's launch, Veitjet Air has won 32 domestic and 9 international awards making it one of the leading budget Veitnam airlines in the region. Vietjet domestic have the core values of safety, happiness, affordability and punctuality as a focus and the airline has a young, fun vibe.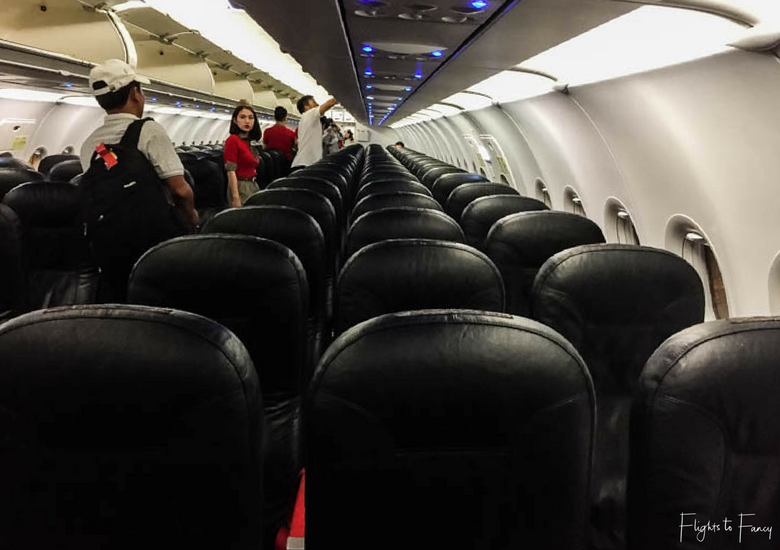 Our Vietjet Domestic Experience
We took three separate flights on Vietjet Air; Ho Chi Minh City (HCMC) to Hanoi, Hanoi to Danang and Danang to HCMC. On all three routes our modern aircraft was equipped with black leather seats in a 3 x 3 configuration. The no frills approach was apparent from the very first check in when I noticed our boarding passes looked like supermarket receipts. This genius move probably saves thousands annually so I am all for it, they just end up in the bin anyway. I'm not going to lie to you, the cabins were tight. I'm only 165cms and my knees brushed the seat in front. All our flights were full and we had to share our row of three with a stranger on every leg. On the way to Vietnam we used Optiontown to gain extra space for next to nix and it got me thinking that we should have just booked three seats each time to give ourselves a little more room as they were so cheap. Vietjet Air operate a reasonably priced full service food and drink menu on all routes and you can pre-order when you book to save time. If you want to order inflight, take cash in local currency (VND) as it is the only method of payment accepted. If you check luggage with Vietjet Air you must retain your boarding pass with the luggage tag attached. I have a habit of sticking my boarding pass in the seat back as soon as I board to free my hands to stow luggage. Our first Vietjet Air flight was no exception and I didn't think anything of it. I saw it peeking out at the very last minute when disembarking, absentmindedly retrieved it and shoved it in my bag. I was so thankful that I did as airport security were insistent I couldn't leave the airport with my bag if I couldn't produce it. Lesson learned. Every single one of our VietJet domestic flights was late taking off. Strangely, Vietjet Air never apologised for the delays. Not that it would have made any difference, it was just strange that it was not acknowledged.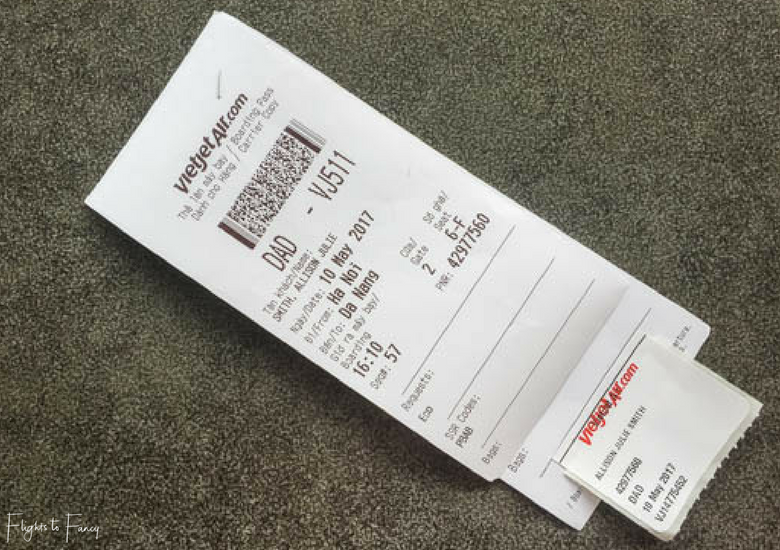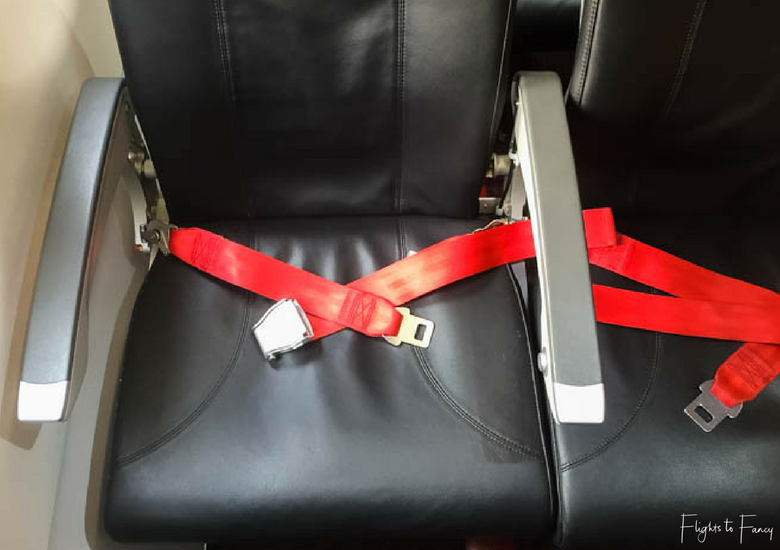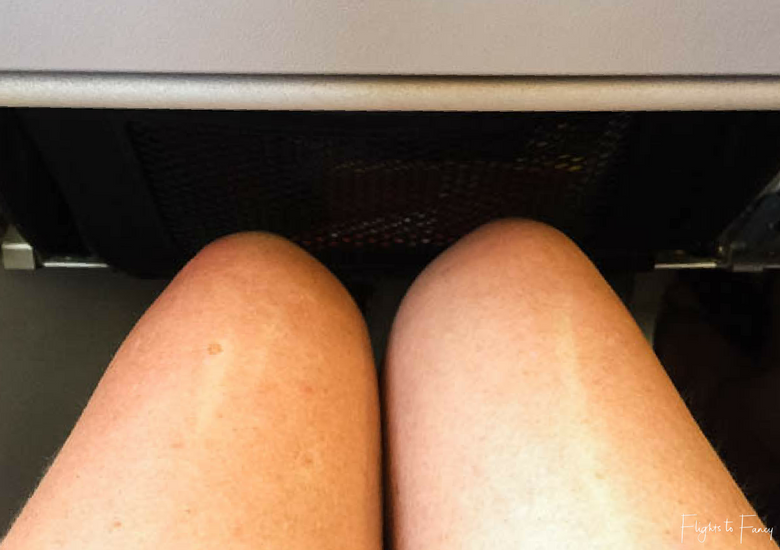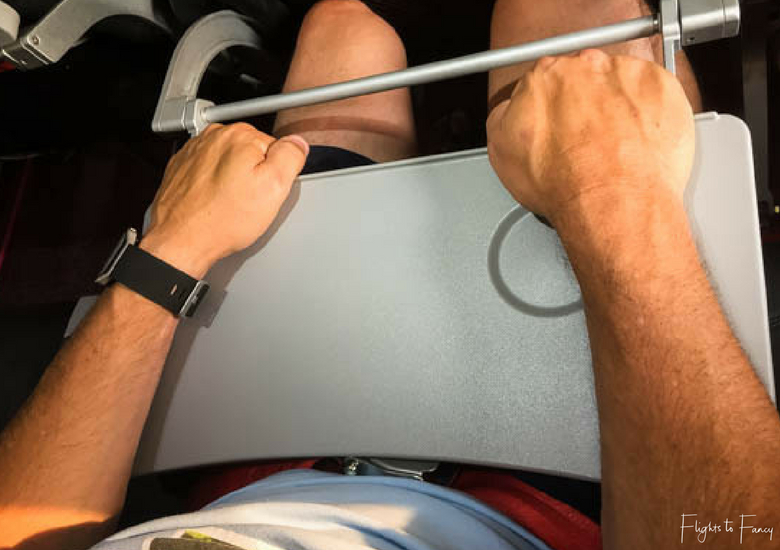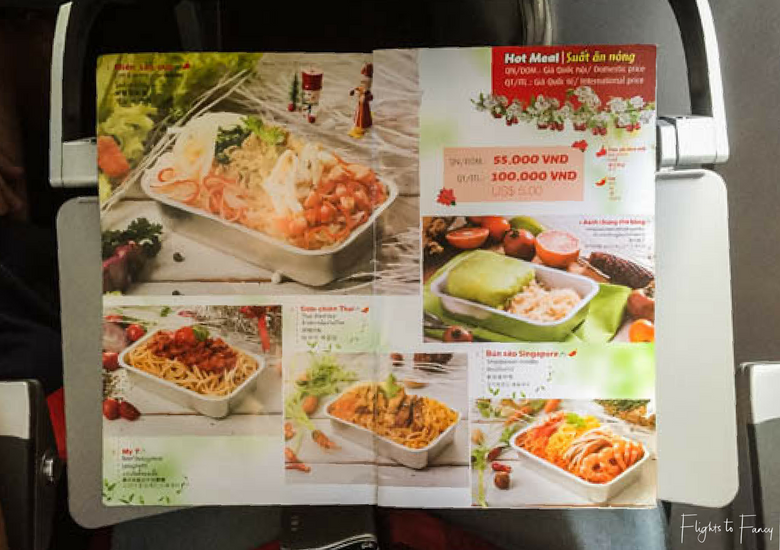 VJ148 Ho Chi Minh City to Hanoi (SGN – HAN)
Our VietnamOur Our I paid USD$34.20 for our 2½ flight including seat selection and baggage. If you don't care for the extras, you would only be up for USD$25.49. That's less than the baggage fee on most flights I have taken lately!  Our Vietnam Airlines flight from from Sydney to Saigon arrived an hour late so as soon as we got our luggage we high tailed it from the International terminal to the Vietjet domestic terminal. It was only a five minute walk and we arrived as the last call announcement was being made. Check in was a breeze with only one person in front of us in the queue. Security requested we remove all electronics, including tablets and phones, not just laptops as is the norm in most airports. The waiting room was packed to the rafters and scoring two seats together was a minor miracle. After all our rushing, we were left cooling our heels in the austere area and we soon realised there was no hope of taking off on time. As we waited, the heavens opened. There was no aerobridge in sight and seemingly no way to avoid a drenching. When the bus dropped us off on the tarmac there was a mad scramble to board as the rain continued to pour. It was chaos with no sign of a queue anywhere as passengers desperate to stay dry charged the stairs while the crew fruitlessly tried to maintain calm and check documents. I've never seen anything quite like it! I was exhausted after travelling all day and just wanted to catch a few zzz's when I finally settled in my seat. This was a lot more difficult that it needed to be as my seat was faulty and refused to recline. Deplaning at Hanoi was fuss free, but the baggage was a little slow to come out. We fell in a heap in the backseat of our transfer car and I swear I was asleep the moment my head hit the pillow at the Hanoi Glance Hotel where we stayed. Doing the journey in reverse and have time to burn? Try cycling from Hanoi Ho Chi Minh City. The 10 day 700klm journey passes through some spectacular locations but is not for the feint hearted!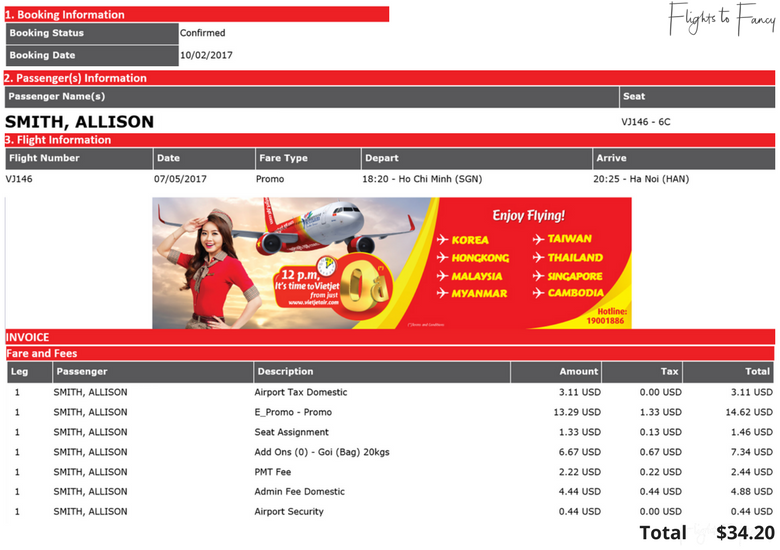 VJ511 Hanoi to Danang (HAN – DAD)
I was all in for $39.17 for our second Veitjet domestic flight. We chose the last flight of the day as we had a lengthy car trip after our Orchid Cruise on Halong Bay. Our driver made excellent time and we arrived 3 hours early for our flight. There are two VietJet counters at Hanoi airport and of course we chose the wrong one. Once we arrived at the correct counter, check in was speedy with 5 counters open. With time to kill, we grabbed a bite to eat in the terminal. Clearly our server could not wrap her head around why I was ordering bread with my chips (to make a sandwich) as the minuscule slices of baguette I got just really didn't work. I was intrigued by the VATC Sleep Pod counter that I saw in Hanoi Airport. Try as I might, I couldn't actually find the sleep pod itself. We departed from gate 2 and were blessed with an aerobridge. Yay! Once again we were almost an hour late in boarding which thrilled me no end after being at the airport so early. They said it was a maintenance issue but I think it was more to do with the crew arriving late. When we finally got on board there was some sort of mix up with the seating. Our boarding passes were checked three times after we were seated with no explanation. The delay meant we arrived in Danang in darkness and instead of the stunning sea views I was expecting I was treated to a moody cloudscape and twinkly lights. Danang airport is compact and we had no issues finding our driver to whisk us off to the Sincerity Hotel in Hoi An where we stayed for the next two days.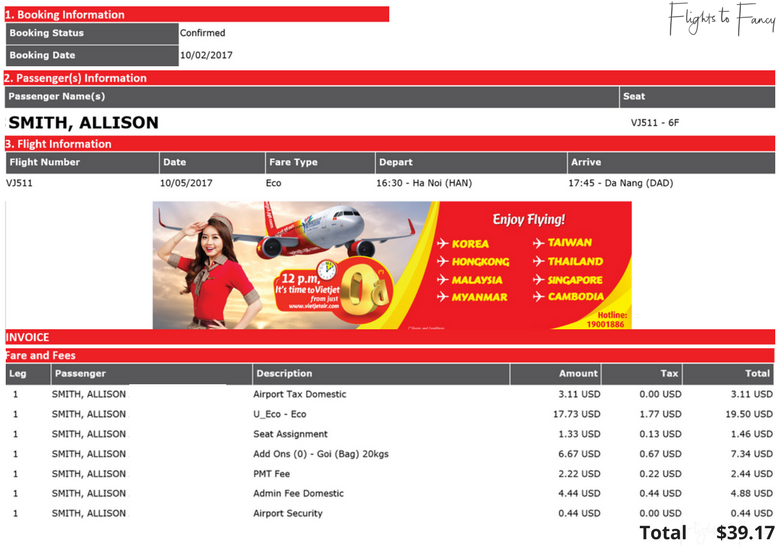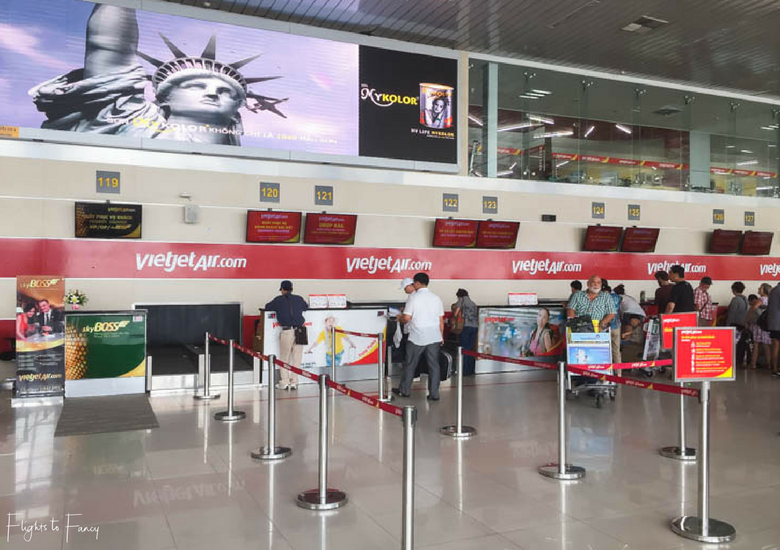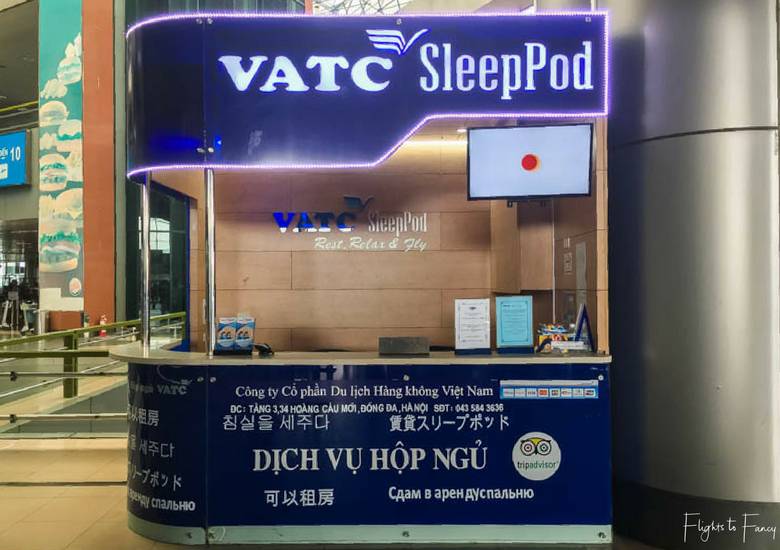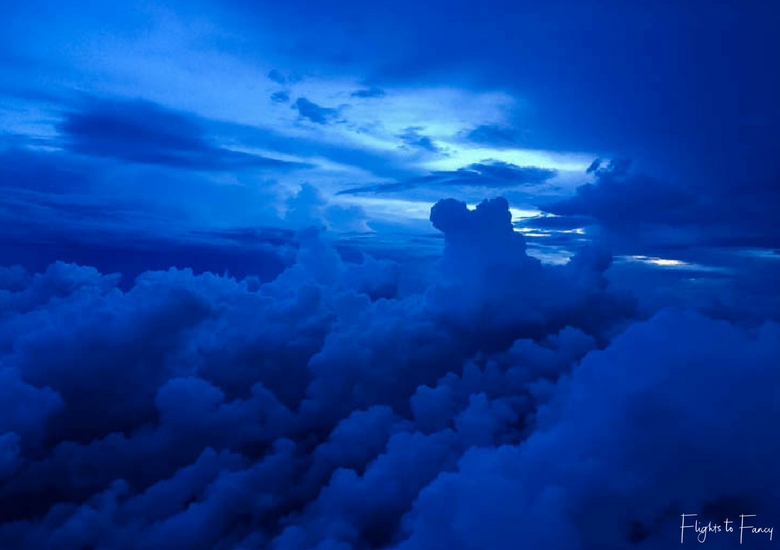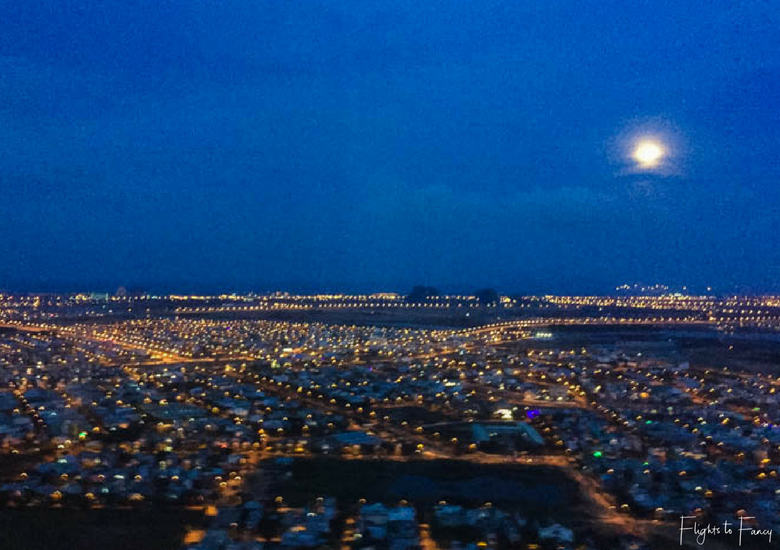 VJ635 Danang to Ho Chi Ming City (DAD – SGN)
At USD$29.39, this was the cheapest of our three Vietjet Air flights. The cost of the flight was actually listed at USD$8.84, which if you look at the breakdown below is technically correct but considering the fees and taxes are not exactly optional I really would prefer to see an 'all in' price in my search. It's as cheap as chips anyway, so I hardly think anyone would balk at the cost. If you love a good plane window shot as much as I do, choose the right hand side for the best views as the flight path hugs the rugged coast. We made it to the airport just as check in for the earlier flight was closing. I did ask if they could squeeze us on but our request was denied. I get it. We had the cheapest, most non-exchangeable, non-flexible, non-refundable flight ever created and they certainly had no obligation to help us out. The old adage that you get what you pay for has never rung truer. A late gate change caused chaos for the passengers, particularity as information was not forthcoming and the indicator boards remained incorrect. True to form, we were late to take off again. This time by a mere 30 minutes. I chose row 6 for all our flights as it was the first row of the cheap seats. What can I say, every penny counts! Someone nearby had overdone the Dencorub and the smell of menthol hung heavy in the pressurised air. The 'gentleman' next to The Hubs in 6C was a real charmer. He snorted, sniffed, and noisily cleared his throat at 3 second intervals for the duration of the one hour flight. The Hubs was not amused and threw the odd well timed side eye his way to no avail. The passenger in front on me insisted on reclining his seat which significantly impacted on my already very tight space. Crossing my legs involved a tangle with the tray table that saw it come out the victor. I kept both feet firmly planted on the floor after that. We circled for a while over Saigon enjoying the birds eye view of the sprawling city. When we finally landed, we were held up for quite a while before we could disembark. I have no idea why as no announcements were made and instead the PA boomed the VietJet Air theme song 'Hello Vietnam' on loop, which got old real fast.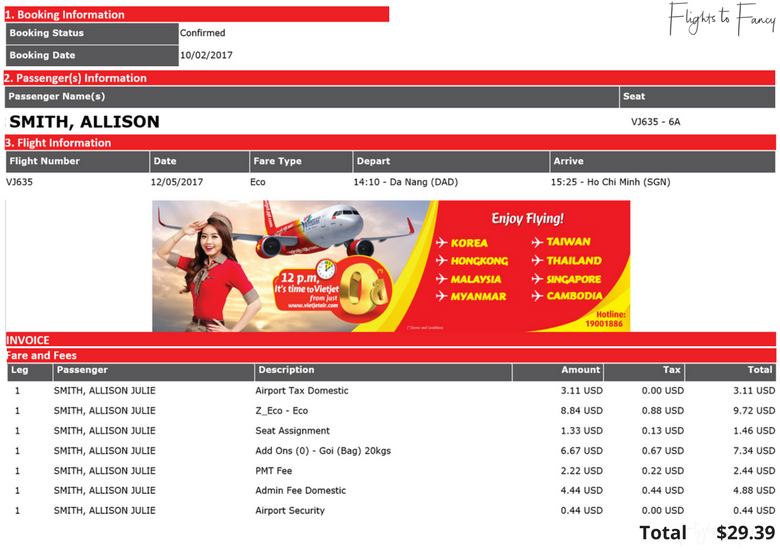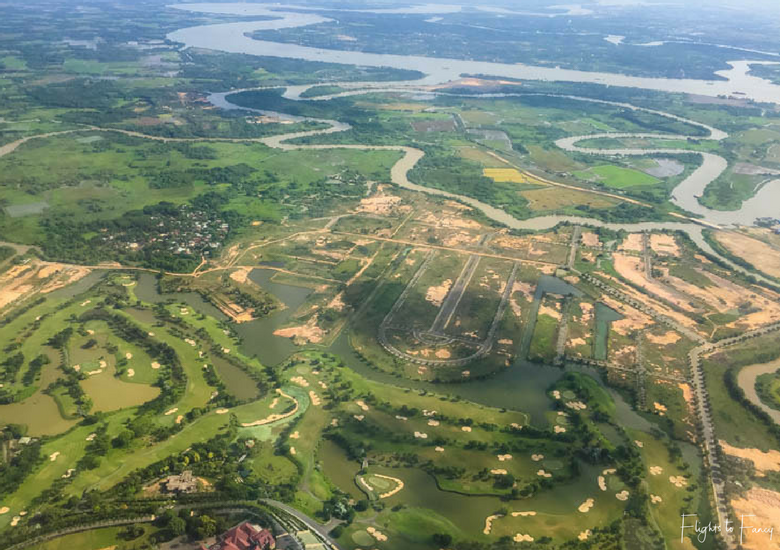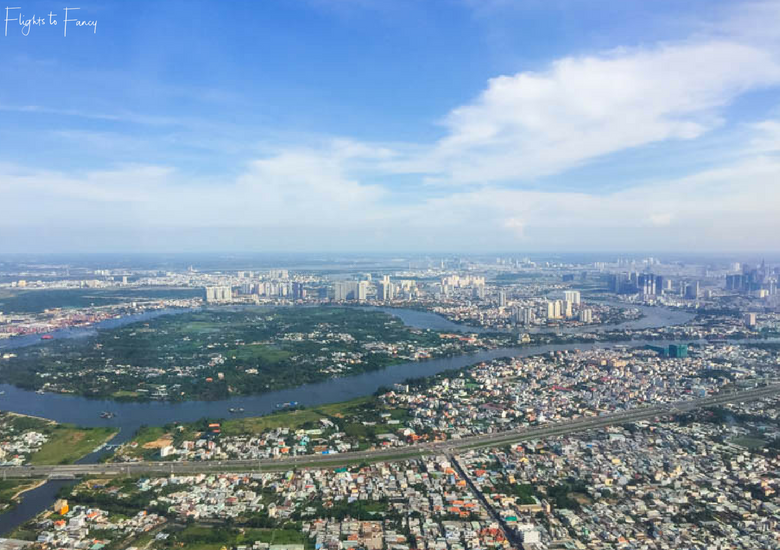 The Final Word
Despite all the flights being late, the cramped conditions and some less than ideal moments, I would have no hesitation booking another Vietjet domestic flight. Don't get me wrong, I wouldn't want to be couped up in the cabin long haul, but I'm down every day of the week for two hours or less. Money talks after all! Make sure you check out my other airline reviews before you book your next flight.
Will you choose Vietjet Air when you next visit Vietnam? I would love to hear your thoughts in the comments below.
Until Next Time …

Like it? Pin it!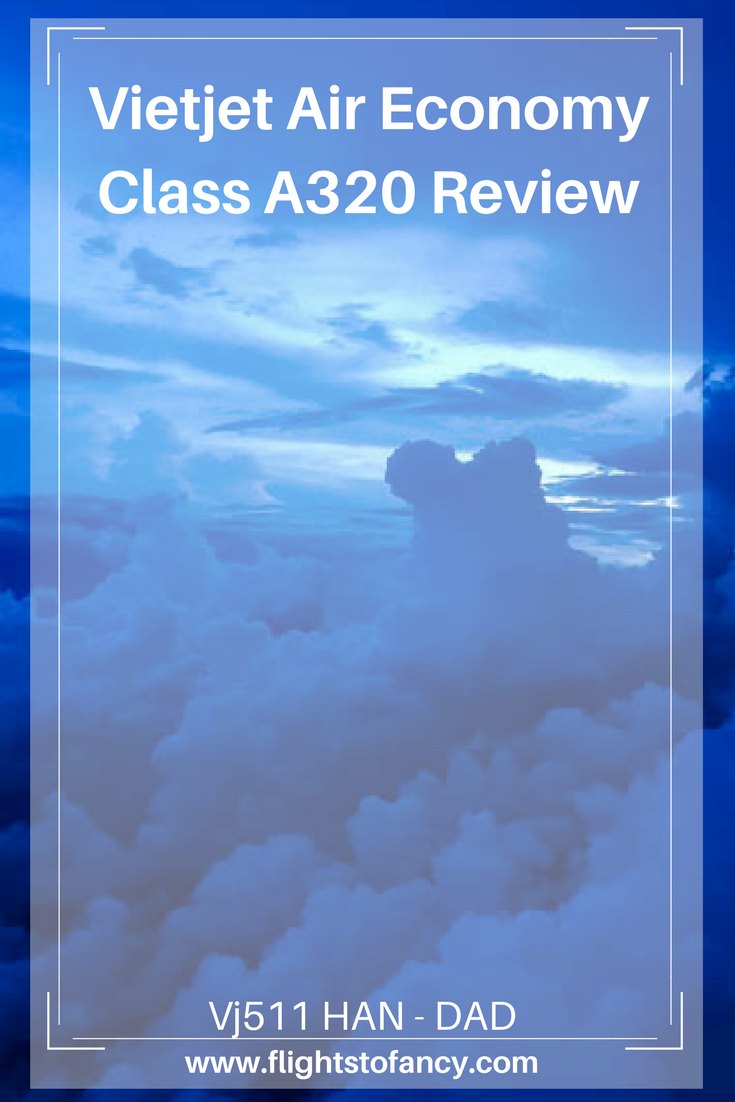 Disclaimer: This post is not sponsored. I paid for all my fares on Vietjet Air in full and as always, all opinions are my own. This post contains some affiliate links which will earn me a few cents to contribute to the running of this site if you make a qualifying purchase at no extra cost to you.