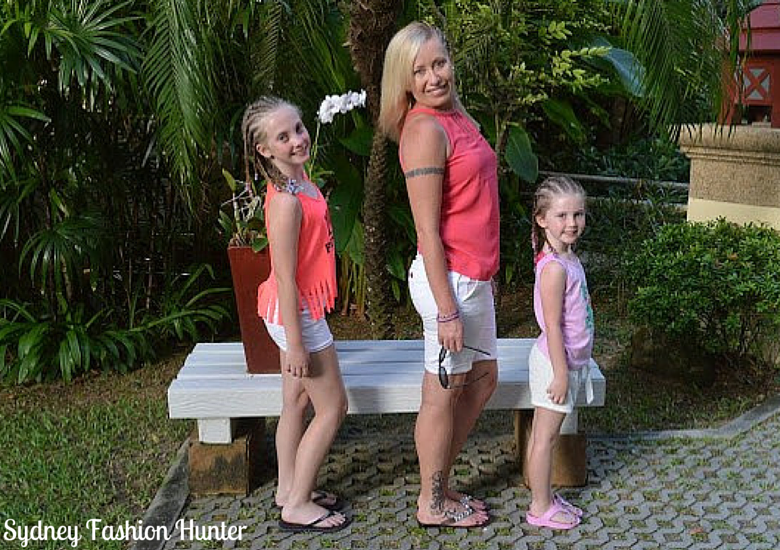 It's week fifty two of my series The Wednesday Pants (TWP) where I feature a different white pants outfit every week for a year. So you know what that means right? The series is officially complete! Done and dusted! I set myself this challenge to wear these pants every week for a year and I have done it! In celebration The Wednesday Pants have become The Wednesday Shorts as I party in Phuket Thailand. The mini enablers are also getting in on the act. Just love these girls! Read on for all the details … 
Let's Get Social!
And with one swift cut The Wednesday Pants are no more! After wearing them every week for a full year I was happy to let them go …
This week I wore …
The Limited E

mbellished

 Halter



Lovisa Earrings

Holster Thongs

Disclaimer:
This post contains affiliate links, which may result in a commission. Items marked C/O have been provided free of charge. All opinions are my own.