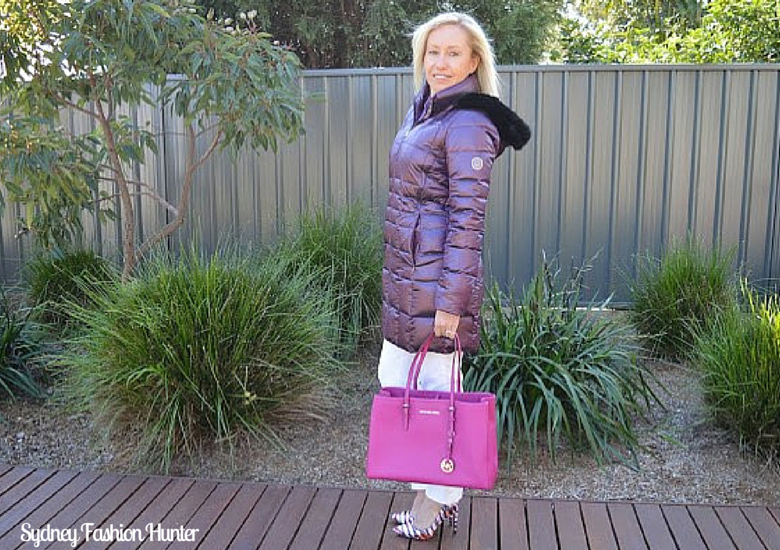 It's week forty six of my series The Wednesday Pants (TWP) where I feature a different white pants outfit every week for a year. I got home from Hawaii on Monday night and was straight back to work on Tuesday. After two days back it's almost like "What Holiday?". It's still really cold in Sydney but luckily I have a nice new down coat to keep me warm. I love the purple colour but my eldest son (Mr 23) is not a fan. In fact he proclaimed it "chat". When I protested he went a step further and said it was "the most chatest thing he has ever seen me wear". Oh well I guess you can't please everyone all the time. Just to double up on the girly shades I have paired it with my new fuschia Michael Kors tote which I picked up on sale while in Hawaii. Read on for all the details … 
Let's Get Social!
This week I wore …
TWP
Calvin Klein Down Jacket

White Leather Belt

Express Portofino Shirt

Nine West Tatiana Pumps

Michael Kors Jet Set Tote
Tiffany T Bangle
Tiffany T Ring
Gucci Watch

Disclaimer:
This post contains affiliate links, which may result in a commission. Items marked C/O have been provided free of charge. All opinions are my own.