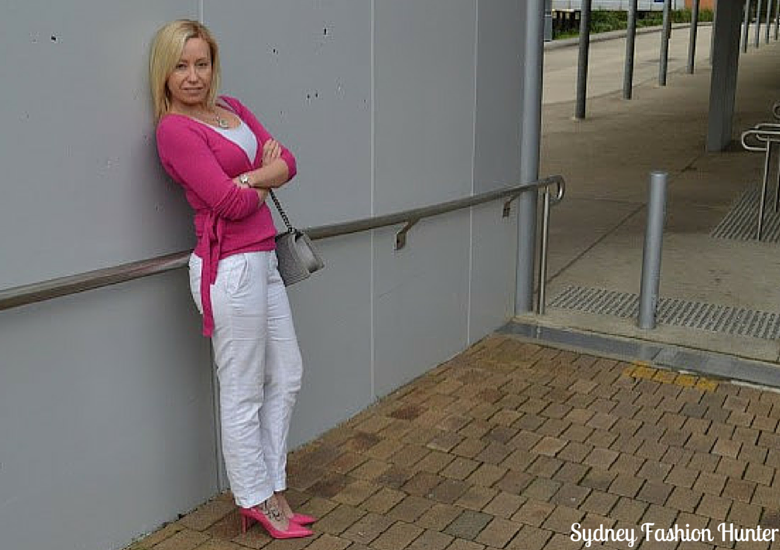 It's week forty one of my series The Wednesday Pants (TWP) where I feature a different white pants outfit every week for a year. Well Monday was the winter solstice so the days are officially getting longer but they sure are getting colder as we inch towards Spring, in fact Sunday was the coldest day we have had in two years! I couldn't wait to get my jacket back on as I was snapping these pics. Today I'm mixing high end and high street. Check out my custom made Pradas (with my initials!). Read on for all the details … 
Let's Get Social!
This week I wore …
Silver Witchery Tank
Alloy Apparel Faux Ballerina Top
H&M Grey Coat
Forever New Belt
Prada Made to Order Pumps
Chanel Boy Bag
Envy Jewellery My Moment Pendant & Chain
Envy Jewellery Love Ring
Gucci Watch
Disclaimer:
This post contains affiliate links, which may result in a commission. Items marked C/O have been provided free of charge. All opinions are my own.