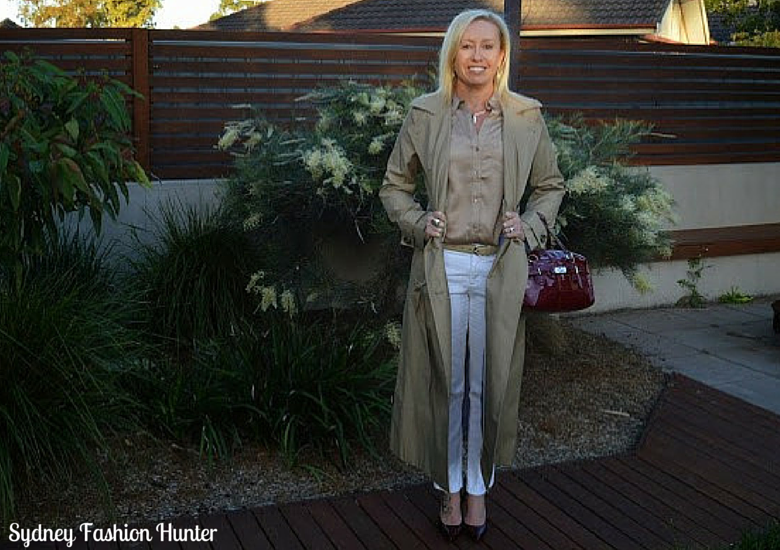 It's week 35 of my series The Wednesday Pants (TWP) where I feature a different white pants outfit every week for a year. Whoa it was cold in Sydney today!!! Despite the fact that winter is still a couple of weeks off we sure got a taste of it today and we are gearing up for our coldest night of the year so far. Suffice to say the heater is cranking as I write this and my house is toasty warm. I wore my London Fog trench for the first time today and while I absolutely love the pale purple lining if truth be told it did not hold up well to the bone chilling winds. Maybe if I had of added an extra layer underneath it would have been better but it may just be time to start dragging out the big guns in the coat department. Read on for all the details … 
Let's Get Social!
This week I wore …
The Limited Ashton Blouse
London Fog Trench
Leather Belt
Nine West Pumps
Coach Bag
Georg Jensen Heart Ring
Mexican Silver Necklace
Mexican Silver Earring
Disclaimer:
This post contains affiliate links, which may result in a commission.