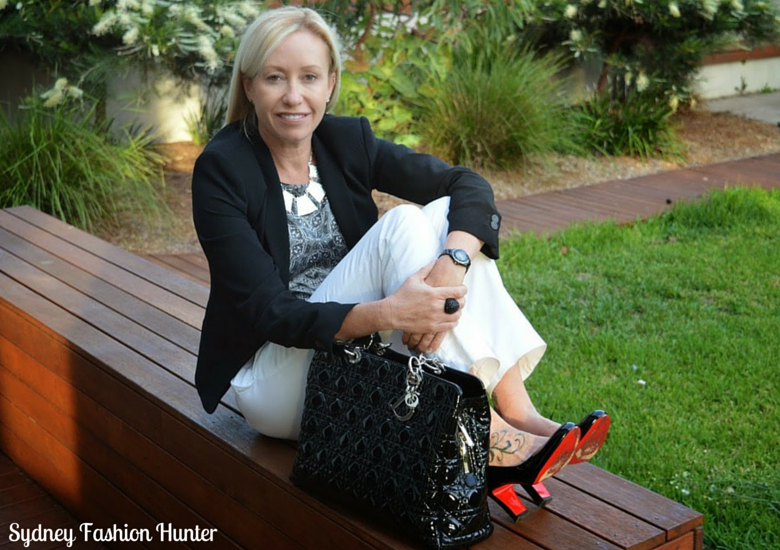 It's week thirty one of my series The Wednesday Pants (TWP) where I feature a different white pants outfit every week for a year. I had another early start this morning so I could get these photos done as soon as the hubs got home from a night shift before I headed off to work. I have been the wife of a shift worker for about 20 years and sometimes it really does mess with your ability to be able to spend quality any time together. Afternoon shifts are the worst, he's asleep when I leave for work and arrives home after I'm in bed for the night. We may sleep in the same bed for a few hours but you'd hardly call it quality time. Just a normal day in the office today and I'm wearing my "sensible shoes", a very practical pair of Christian Louboutin's (read between the lines:- lower, thicker heel with an almond toe for comfort). When you're walking on red soles nothing else matters. Read on for all the details … 
Let's Get Social!
This week I wore …
The Limited Print Top
Zara Jacket
Cue Patent Belt
Christian Louboutin Patent Pumps – Old. Also worn in TWP#2.
Diva Ring – Old. Also worn in TWP#24.
Black Watch – Also worn in TWP#29.
Colette by Colette Hayman Necklace – Also worn in TWP#23. 
Disclaimer:
This post contains affiliate links, which may result in a commission.