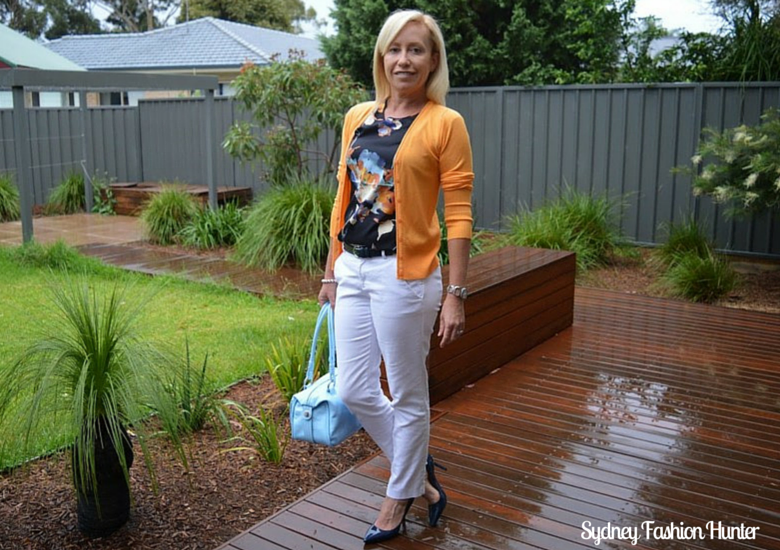 It's week twenty eight of my series The Wednesday Pants (TWP) where I feature a different white pants outfit every week for a year. I came home from Bali refreshed and relaxed only to be hit just hours later with the heartbreaking news that we had lost a family member very unexpectedly and way before her time. While I was back at work today, I struggled to focus to be honest and TWP were the last thing on my mind. During this difficult time I'm attempting to keep to our regular routine as much as possible, including my blogging activities as a coping mechanism. At such a dark time I felt the need to inject a little colour into my life the only way I could think of. Read on for all the details … 
Let's Get Social!
This week I wore …
The Limited Floral Top

SES Fashion Cardigan

Navy Belt

Georg Jensen Butterfly Ring


Tiffany Bead 

Bracelet



Gucci G Watch

Disclaimer:
This post contains affiliate links, which may result in a commission.