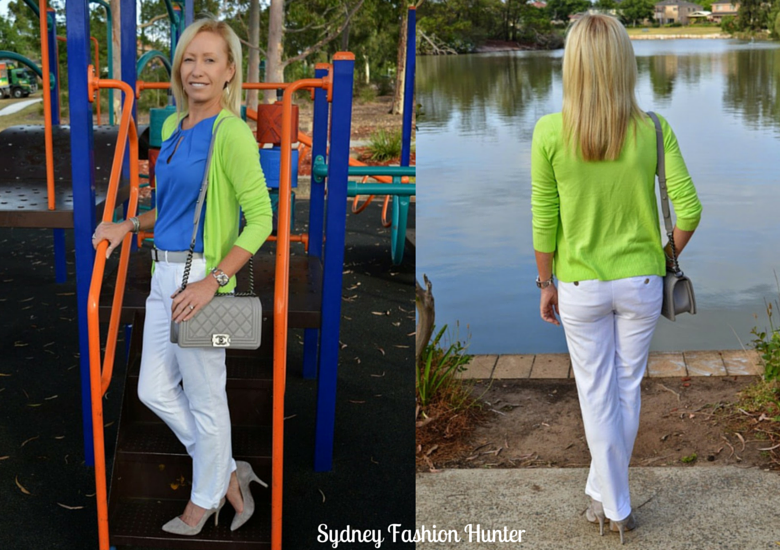 Today I'm defying that old fashion rule that blue and green should never be seen without a colour in between. It has Mr SFH's seal of approval … mostly because he is a Seahawks fan 🙂 being a bit creative with the photo's this week which are taken down by the lake. Read on for all the details … 
Let's Get Social!
This week I wore …
Forcast Top
SES Fashions Cardigan
Grey Saba Belt
Madewell Mira Grey Suede Pumps
Chanel Boy Bag – My Precious!
Gucci Watch, Diva Ring, White Gold Choker Chain & Silver Baku Earrings – All old. I've wrapped the choker around my wrist multiple times for a different look
Scent of the Day

 – Escada Born In Paradise.
Until Next Time …

Happy Hunting

SFH
xoxoxo