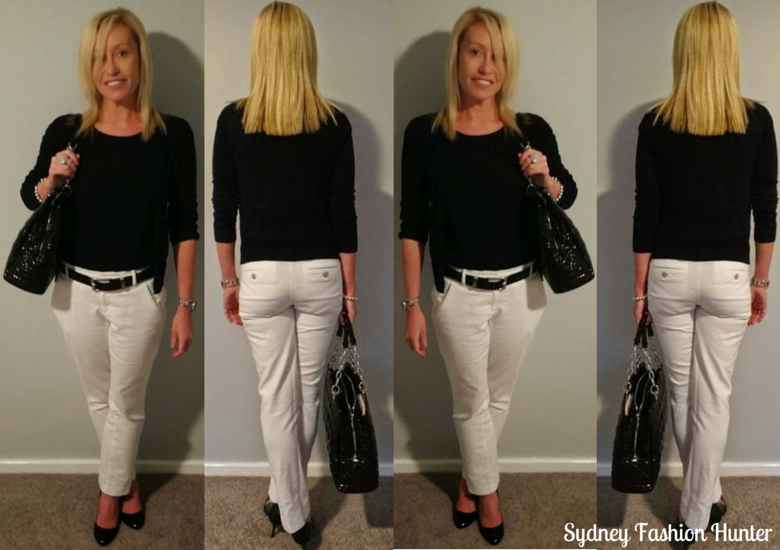 It's week one of my new series The Wednesday Pants (TWP) and I'm petrified! Scared that I'm going to fail dismally in the challenge I have set myself. What was I thinking? I'm not a stylist? How can I possibly create 52 different looks with a single pair of white pants? I'm not even sure that the pants will last the distance without turning 50 shades of grey! Napisan is clearly going to be my best friend. This week however, I'm feeling fairly safe because of course as the starting point I am wearing them exactly as I always done. But what about next week,  and the week after that, and the week after that … Eeek! Anyhoo here goes …
Let's Get Social!
This week I wore …
Black Rodeo Show Mimosa Tee
Black SES Fashions Cardigan
Black Almond Toe Patent Prada Pumps
Black Patent Dior Tote
Black Patent Saba Belt
Tiffany Bead Bracelet
Gucci G Watch
Georg Jensen Heart Ring
Princess cut white gold diamond studs custom made by National House Jewellers Bondi Junction
Scent of the Day- Prada Candy L'Eau.

Until Next Time …

Happy Hunting

SFH
xoxoxo