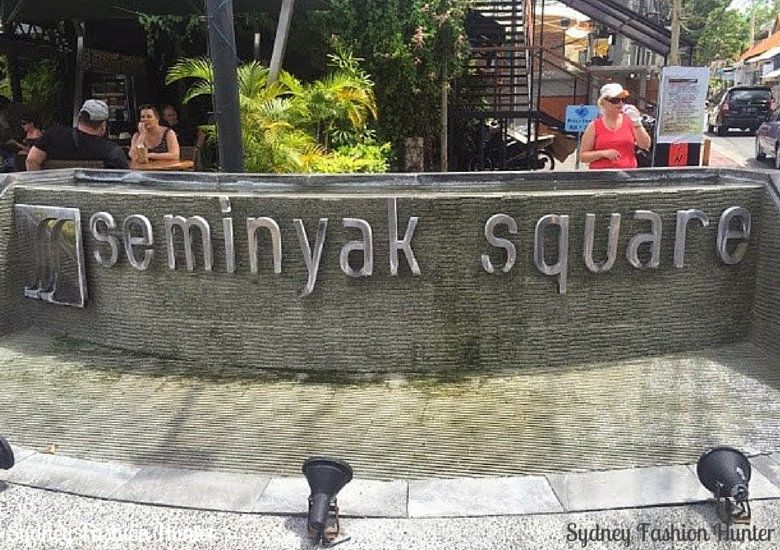 The shopping in the Bali has something for everyone and features in my 110+ amazing things to do in Bali. The Kuta/Legian/Seminyak region consists of malls, markets stalls, street hawkers and boutiques. Each have their place to round out your shopping experience and you will no doubt visit most while you are here. To cover each of these in the detail they deserve would make for a very lengthy post. Malls and Stalls were covered in Part I, now lets explore the hawkers and boutiques …
Let's Get Social!
HAWKERS
Be warned: If you are planning to step foot on the beach you will encounter a hawker or two (or three or four or five …) selling mostly watches, sunglasses and hats but more concerning they also offer Viagra, Xanax and Valium. Mr SFH was starting to take it a little personally given the amount of times he was offered Viagra during our week here. Now surely I don't have to warn you of the perils of buying drugs off a street hawker, do I? This is Bali and penalties for drug possession are harsh, up to and including the death penalty. Undercover police pose as dealers to trap unsuspecting tourists. Do not go there. I repeat do not go there.
I'm not going to lie to you, hawkers can be quite persistent and it does get a little tiresome after a while but the best way to fend them off is to not break your stride and say "no thank you" politely yet firmly, better yet say it in Indonesian (Tidak, terima kasih). They may follow you for a little while but will eventually taper off. I have never made a purchase, heck I don't even slow down enough to look because to the minute you show any interest you're toast. They will remember you and catch you (possibly stalk!) each time you leave your hotel. Never say "maybe tomorrow", again they will remember. Dance with the devil at your own peril.
BOUTIQUES
I've have most definitely saved the best till last and this is where your could get lost for hours pottering around all the pretty, shiny things. Clothes, shoes, swimwear and jewellery are my picks and here's just a few for you to check out. Credit cards are usually accepted, sometimes with a 3% surcharge.
Aron Silver (Jl Legian 101, Legian). Literally thousands of items to choose from. Allow yourself plenty of time to look and be sure what you want to have a closer look at before making enquiries if you don't want to be followed around by the assistant. My picks are the bangles and chunky rings. Expect to pay about $30 each for the solid silver bangles and $10 for the rings, depending on the weight. You will need to negotiate a good price here. I was first told that each bangle would be $75 and got them for $30. The clincher for me is that the bangles come in all different sizes and so I was able to buy ones small enough to fit my unusually tiny wrists which I can never do at home. #Winning 🙂
Wallace Pearls (Jl Laksmana Oberoi, Seminyak). Not far from Seminyak Square is a delightful little boutique selling exquisite freshwater pearls. It looks like a dress shop from the window displays but wander inside and you'll find a trasure trove of delights. Prices are fixed but they do have discounts off some items (just not the ones I wanted to buy) and if your spend over a 1,000,000 rupiah (I did!) you get 10% off. They also have a sister store called Pretty Pearls in Legian.
Libra Kuta (Jl Legian 384, Kuta) A few doors down from Yogi's grill (our regular lunch spot) is Libra Kuta. Both times I walked past it was closed 🙁 but from what I could see in the window (including this so cute summer dress) I keenly wanted to see more. Maybe next time …
Sunny Imported Bikinis (Jl Legian, Legian). Left something critical at home? Pick up what you need here and you will be hitting the beach in no time. Lots of colourful options for around $25.
Blueglue Bikinis (Jl Kaya Aya, Seminyak). This place is divine! An amazing water feature snacks through the entire store which is reason enough to step inside. The displays are simple, uncluttered and enough to entice anyone to buy. Buy here if you can't make it to Bali.
Ebiza (Jl Kaya Aya, Sminyak). One of the first shops you'll encounter walking away from Seminyak Square. Go for the gorgeous snakeskin bags. I fell in love with the electric blue cutie below and I'm seriously regretting not buying it for $55. I would head back tonight but it's Nyepi day and everything is closed. Maybe I can get the cabbie to zip by on the way to the airport tomorrow? Where there is a will there is a way right?
Amante (Jl Legian 355, Kuta) OK confession time. I originally popped in here because it was air conditioned and I was melting and just needed to escape the blistering afternoon sun for a spell. However once inside I was delighted by the offerings and I managed to pick up two pairs of shoes for a smidge under $60. Score! Buy here.
Deus Ex Machina (Jl Laksamana Oberoi 3B Seminyak) OK I will admit that this is not really my cup of tea but seeing it was the only shop that Mr SFH wanted to go into I could hardly refuse after he had followed me into dozens now could I. The usual branded gear, T-Shirts, hats etc and some cool vintage motorcycles to gawk at. Balinese addresses are really confusing sometimes, I have quoted the official address above but when I look at the map I swear it is on Jl Kayu Aya, anyhoo it's between Wacko Burger and Seminyak Square and pretty hard to miss.
If you want to see everything I procured while in Bali check out The Weekly Wrap #26. Have I missed any of your favs? If so I'd love to hear about them in the comments.
Until next time …
Happy Hunting
SFH
XXX