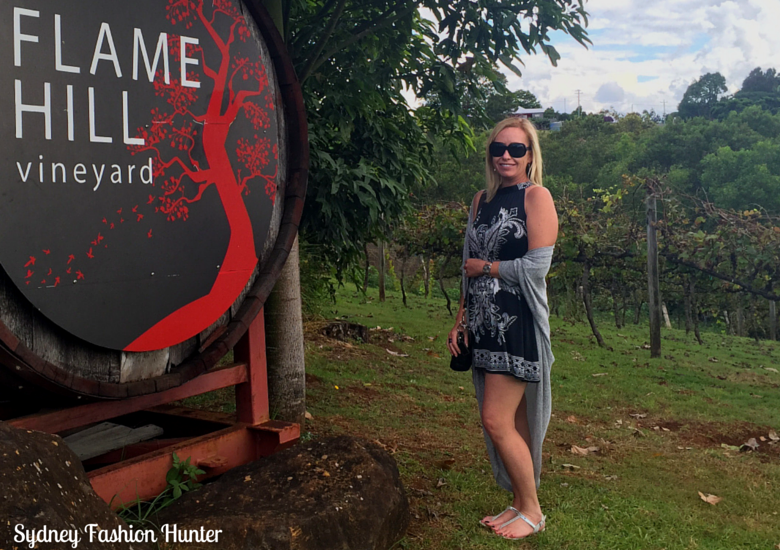 I seriously cannot believe that Wednesday has rolled around again already! This week has been a whirlwind of travel. I was in Melbourne for work on Wednesday/Thursday, then I spent Saturday to Tuesday on the Sunshine Coast and today as this post goes live, I'm on a plane home from Brisbane. My hectic schedule meant that there was little time to take outfit photos, so I had to multi-task. The Co-Conspirator snapped these shots while we visited the vineyards of the Sunshine Coast. I only purchased this printed dress the day before the photos were taken, mostly because my packing was woefully inadequate. The Friday night before our early morning departure we had a bunch of friends around for my home cooked paella and churros. The wine was flowing and when I finally got around to packing at 1.30am my attention to detail was less than stellar. Read on for all the details …
Let's Get Social!
Printed Dress
We landed in the Sunshine Coast at 11am on the Saturday, grabbed our hire car and headed straight from the airport to the Eumundi Markets to maximise our time before the 2pm closure. This place is a treasure trove and I went a little nuts. Among many other things, I purchased this printed dress for a measly $15. In my drunken packing frenzy, I packed four pairs of jeans but no lighter options. Given the temps up north were nudging 30c most days, it made sense to throw this on for our Sunday activities, which included visiting both Maleny Mountain Wines and Flame Hill Vineyard where these photos were taken. Let's just say that wine was purchased with nary a thought as to how we would haul it home.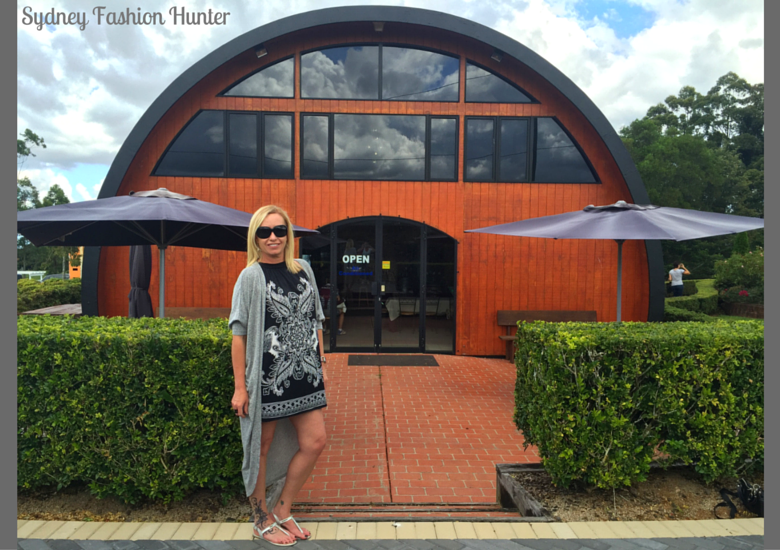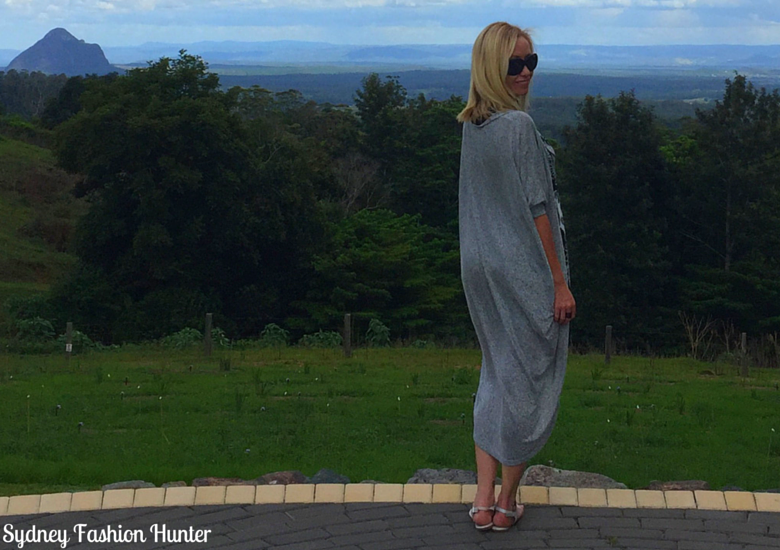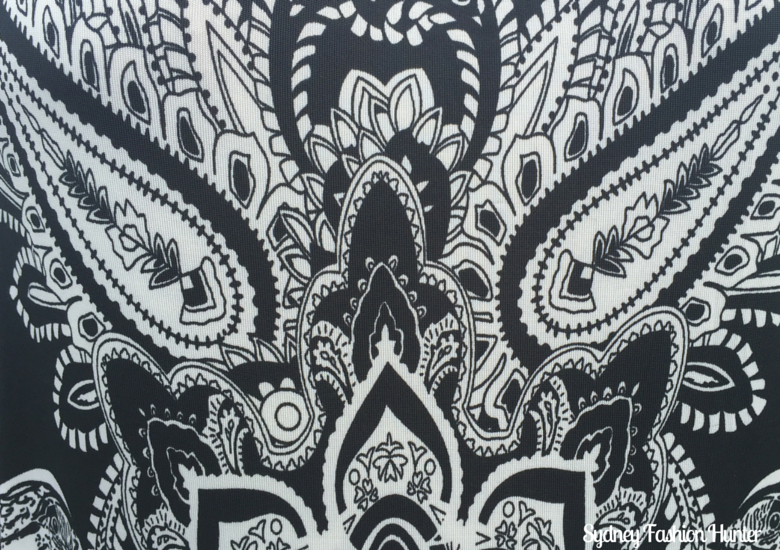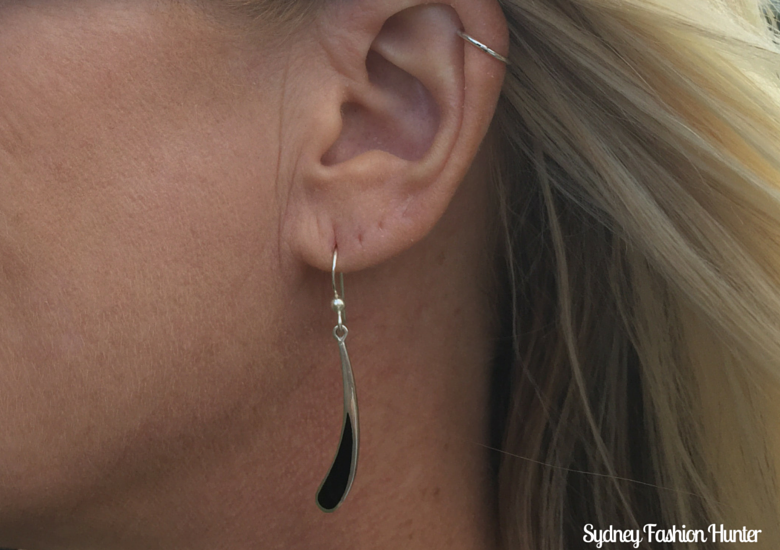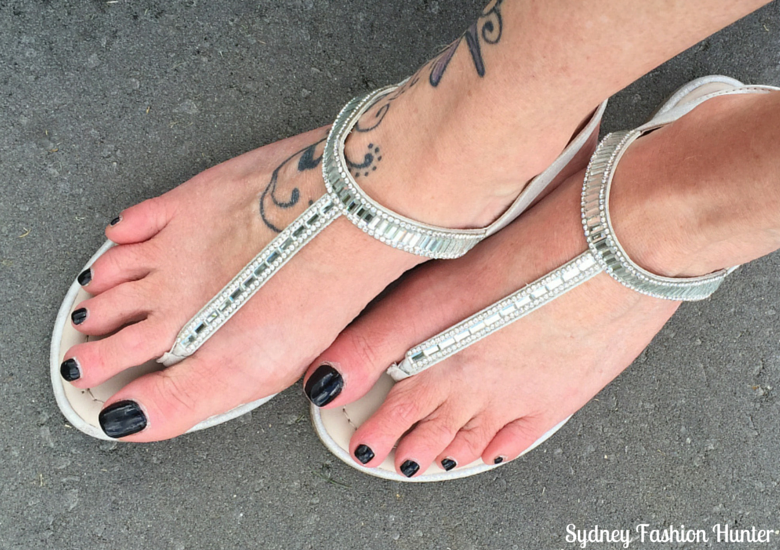 Printed Dress: Eumundi Markets. Cardigan: Forever New Felicity Longline Cardigan. Also worn here. Earrings: Sund Jewellery, Eumundi Markets.  Shoes: London Rebel Muso Sandals. Also worn here.

I'd love to hear about how your week has been going and hopefully it hasn't been as hectic as mine!
Until Next Time …
Happy Hunting!
SFH
xoxoxo
Disclaimer: This post contains affiliate links for which a small commission may be paid.