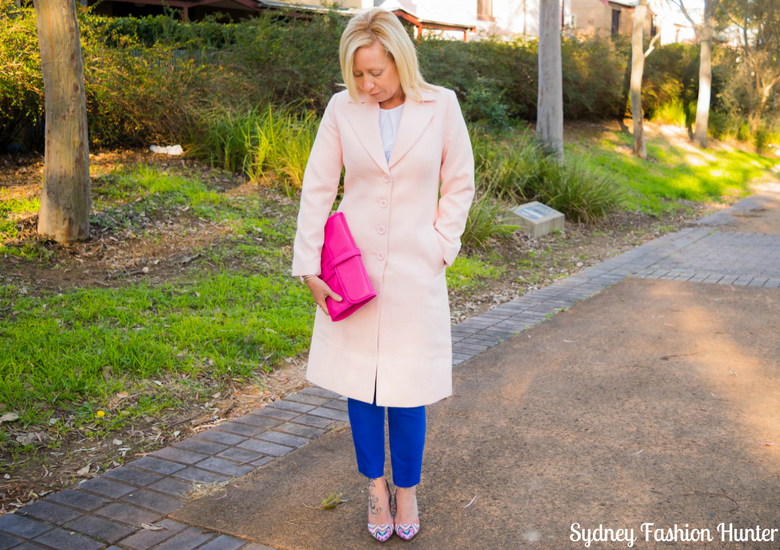 It may look sunny and warm in these photos but I can assure there is still a chill in the air in Sydney. I am soooooo over winter. The only upside of frosty mornings and chilly nights is that I get to indulge my coat obsession. As soon as the weather warms up just a touch (hopefully soon!) I'm hoping to spring (see what I did there?) my new pink waterfall coat into action. When spring does roll around in September this pastel pink beauty will be perfect. Don't you just love the waterfall feature? Read on for all the details …
Let's Get Social!
Pink Waterfall Coat
I picked up my pink waterfall coat from Ezibuy a few weeks ago after a work colleague showed it to me in their catalog. I love the hue, the flattering cut and the super soft fabric. Ezibuy has not really been on my radar. I had mistakenly written them off as an 'old lady' store so I was pleasantly surprised when I started browsing their site. I'll definitely be sure to stop in from time to time and see what they have on offer. Given the coat is just a delicate shade I really wanted to inject some colour and I decided blue would be the perfect foil. My old favourite express editor pants worked a treat and I added a new H&M halter that I purchased in Hawaii recently. The cute strappy halter neckline had me at hello and the print is a whole lot of fun. I almost added a pale pink bag but after a bit of trial an error decided to go for a hot pink punch. A little more pink in the accessories and a quirky pair of pumps finished off the outfit to my liking. I only wish I had of ironed the coat but you know how much I hate ironing!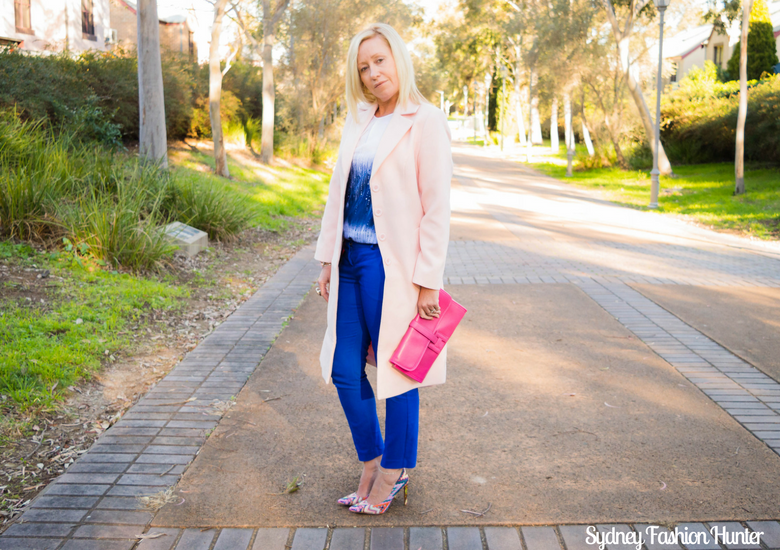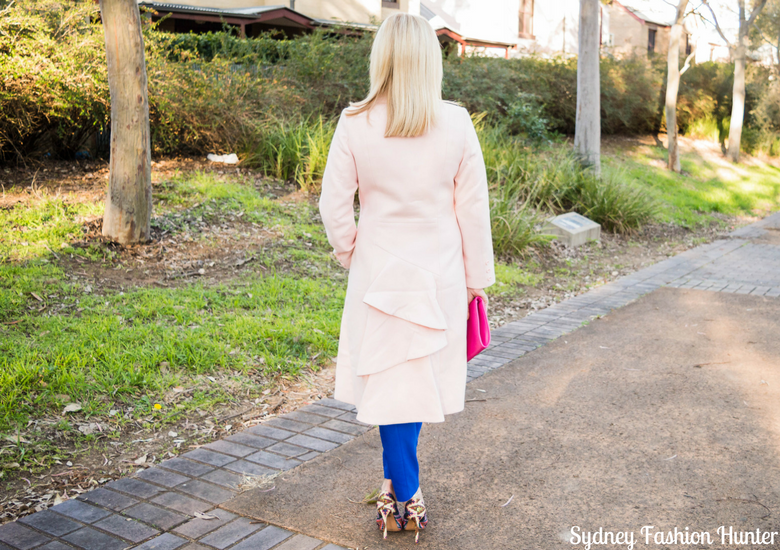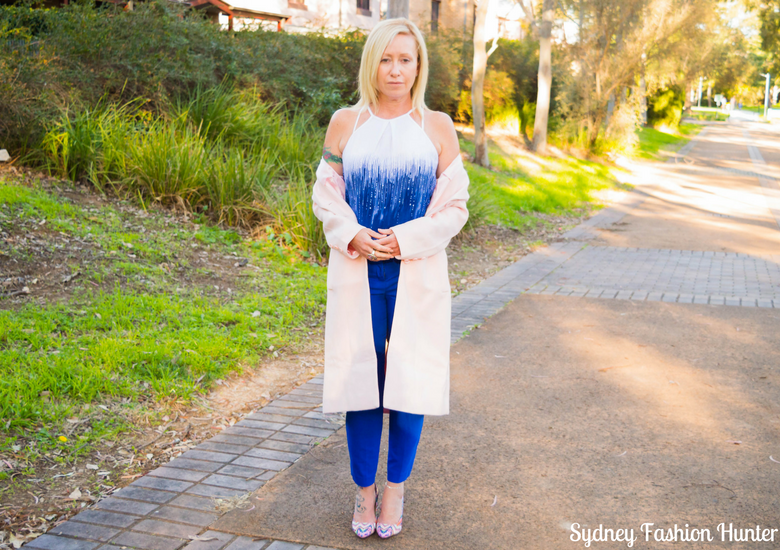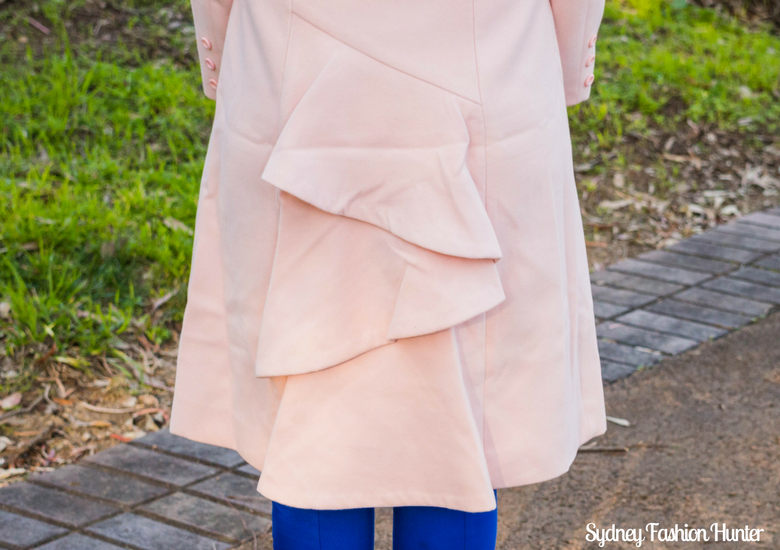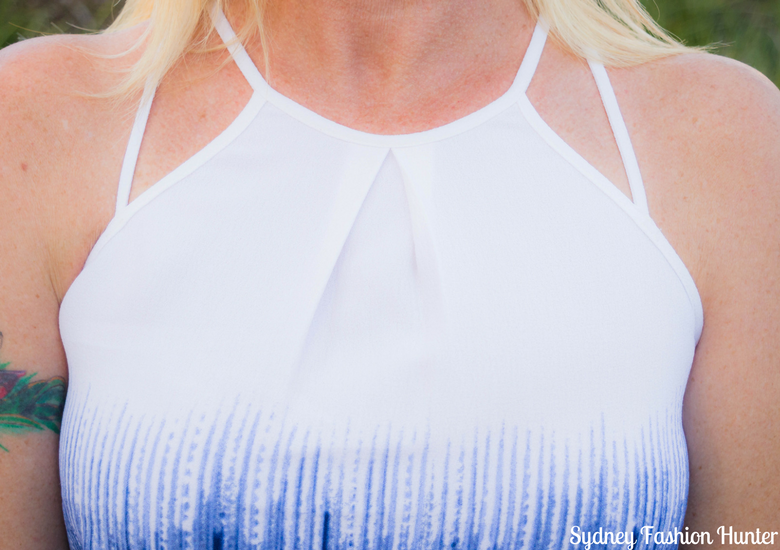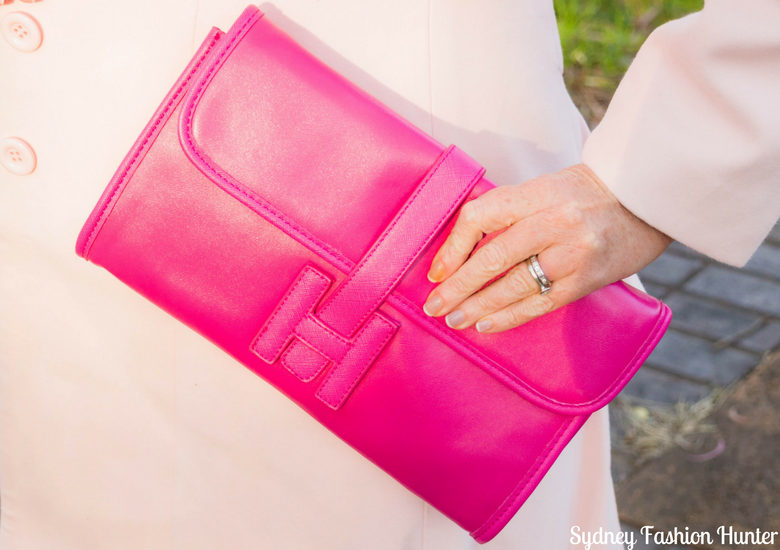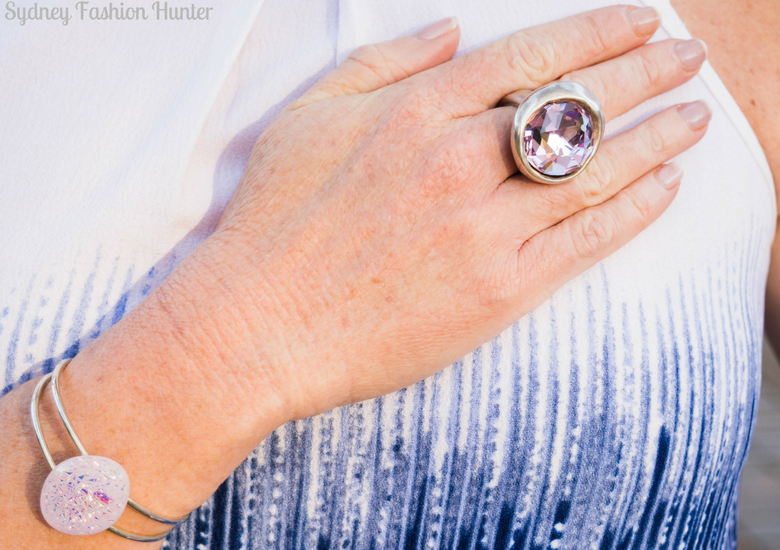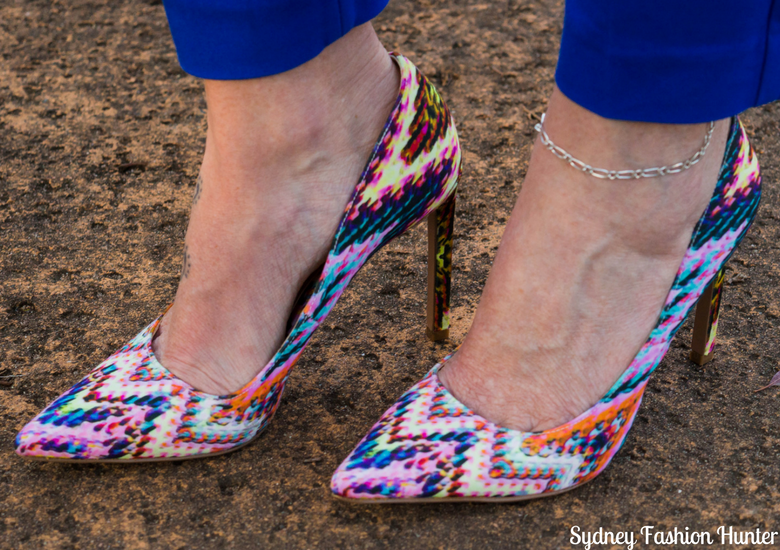 Get The Look

Coat: Together Frill Back Coat. Top: H&M Sleeveless top Pants: Express Editor Ankle Pants Shoes: Nine West. Bag: Spurr. Bangle: Beach Markets Surfers Paradise. Ring: Un De 50.

So what do you think of my pink waterfall coat? Yay or nay? Let me know in the comments below.

Disclaimer: This post contains some affiliate links for which a small commission may be paid.
Save
Save
Save
Save