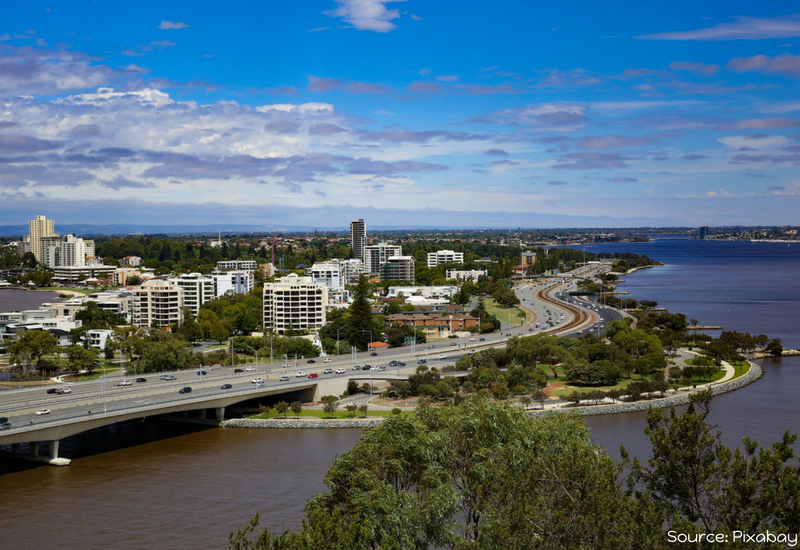 If you follow me on social media, you will know that I was privileged to visit Perth, Western Australia last week for a brief stint. This is my fifth visit to Perth and all have been work trips, but I have managed to get out and about a little when in the west, particularly when I extended one of my stays over an adjoining weekend and my Mum flew over to explore with me. Perth is touted as one the most isolated cities in the world and with a population of just under two million in many respects it is like a big country town, but it has much to offer visitors whether it be for a pit stop like me or a longer stay. If you read my last post you will know that I lost my phone recently and while I do now have a replacement, the vast majority of my photos from Perth were lost with it. Luckily, I did save a handful before I lost it which was more good luck than good management because I never do this. I'm sharing my favourite things to do plus where to stay, eat and shop, when you visit Perth. Read on for all the details …
Let's Get Social!
Getting There
Perth is almost 4,000 klms from Sydney and would take about 41 hours to drive if you are so inclined. I'm not, so I took the much more reasonable 4 1/2 (ish) hour flight. Checkout
Webjet
for the easiest way to compare flights in the same place. Tiger, Qantas, Virgin & Jetstar all fly domestic routes into Perth. For those with plenty of time and a sense of adventure you may want to consider the train. The 4 day/3 night journey on board the
Indian Pacific
will take you through some amazing scenery and set you back $939 for a recliner seat right through to $4,199 for a platinum service all inclusive cabin or for a real splurge opt for a private car (POA).
Where To Stay
Last week I stayed at the
Crown Metropol
(pictured below) for the first time which was really convenient for the event I was presenting at. The rooms are functional and the onsite facilities are impressive, particularly the pool area. The
Crown Promenade
is a few steps away and a little cheaper. The one disappointment is the current construction, the upside of which is that
Crown Towers
will be opening in Perth in 2017 and promises to be every bit as impressive as it's Melbourne cousin (
my review of the Melbourne Crown Towers Deluxe Villas here
).  Being Crown, of course the casino is on site as well as a plethora of dining options (see below). If you prefer to be in the CBD,
The Duxton
is a good option within easy walking distance from the heart of town. I have stayed multiple times over the years and while the rooms are a little dated, I do remember a fabulous pumpkin pasta on the room service menu and the bus stop right out the front allows easy access to
free transport
in the CBD and inner city.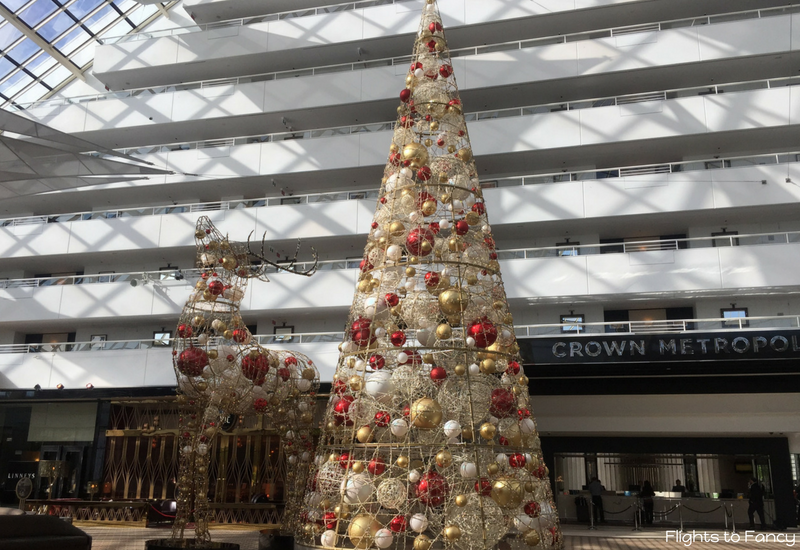 Hungry?
Shopping In Perth
Things To Do In Perth …