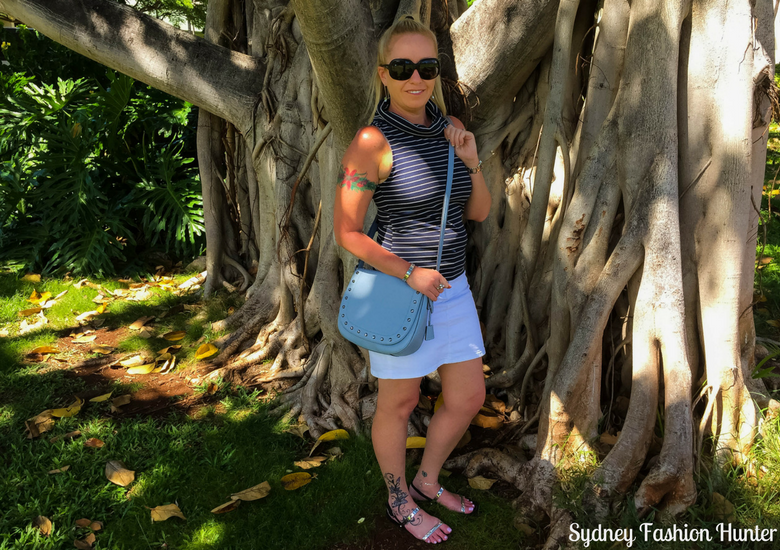 I'm back home in Sydney after a brief stint in Hawaii with The Hubs. If you stopped by last week you will know that I was ill for most of the trip and unfortunately that continues. I was starting to feel a little better towards the tail end of my trip and managed to snap a few pics, unfortunately the road to recovery was slammed into reverse almost the moment I touched down in Sydney and I am struggling big time. I first saw this navy striped cutout top I wore on my recent short break in Hamilton Island but sadly they didn't have my size. I was very tempted to buy the next size up but The Hubs convinced me to wait. I'm glad I did because not only did I secure my size online, I also managed to score a discount. Read on for all the details …
Let's Get Social!
Navy Striped Cutout Top
This navy striped cutout top appealed to me the minute I spied it on the rack. I don't normally do a turtle neck as I find them very restrictive but when I tried it on it was loose enough that I didn't feel like I was being strangled like I normally do. The cutout detail on the back sealed the deal so the hunt began to secure my size online and Surfstitch came to the rescue! I paired it with my favourite white denim skirt that I have worn lots on the blog and the handmade silver jewellery The Hubs and I hand-made in Bali. Silver sandals, my new Michael Kors bag, a funky ring and very necessary sunnies completed the outfit. These photos are at Fort DeRussy in Waikiki which is a glorious park to spend an afternoon in, especially if you visit the Army Museum at the same time. If you are thinking about visiting Hawaii, check out my Visiting Hawaii post for essentials that will make booking your dream vacation easier.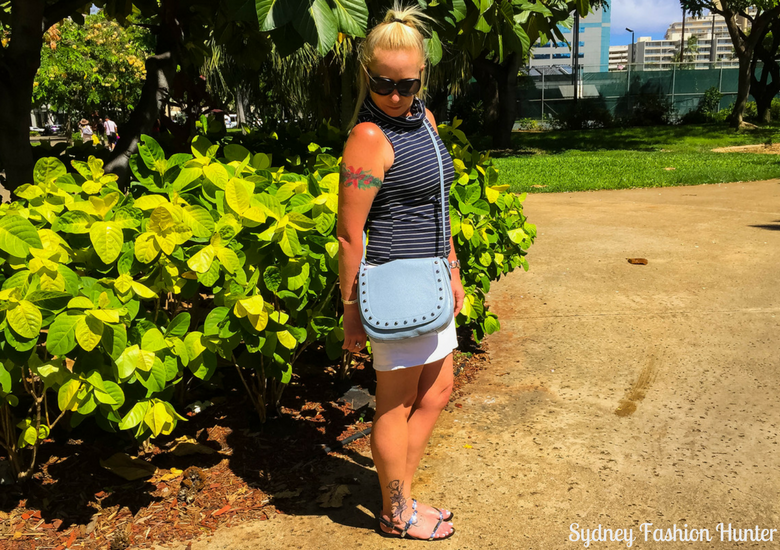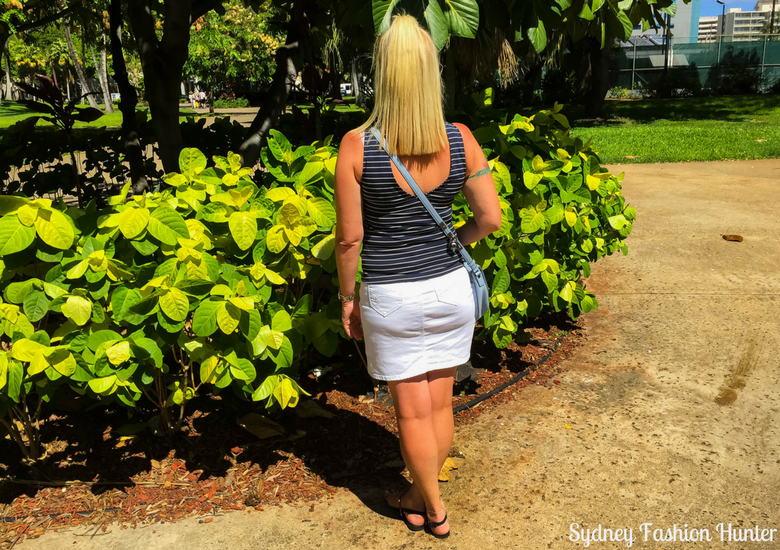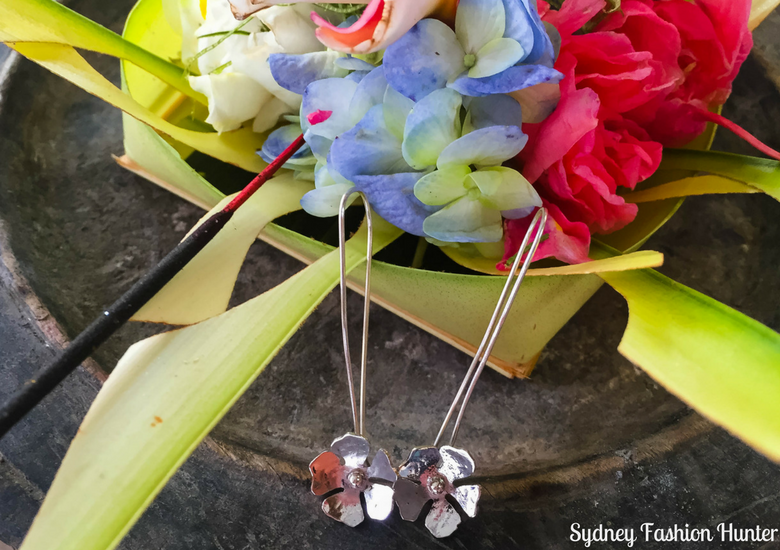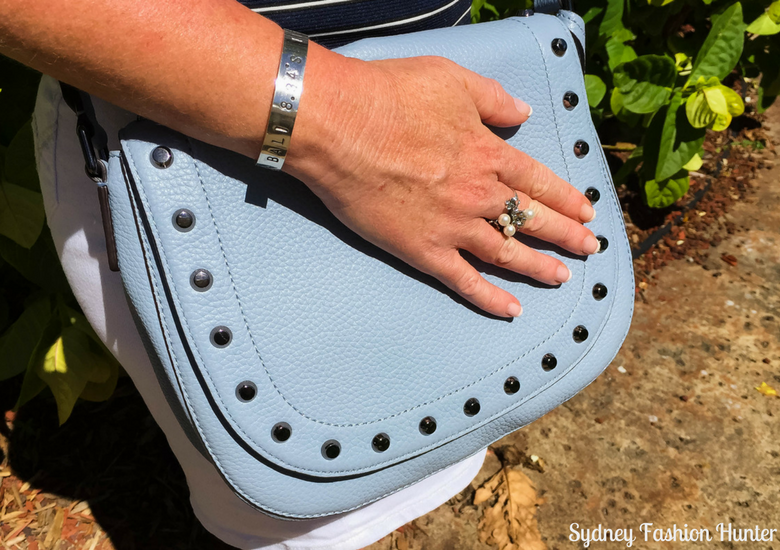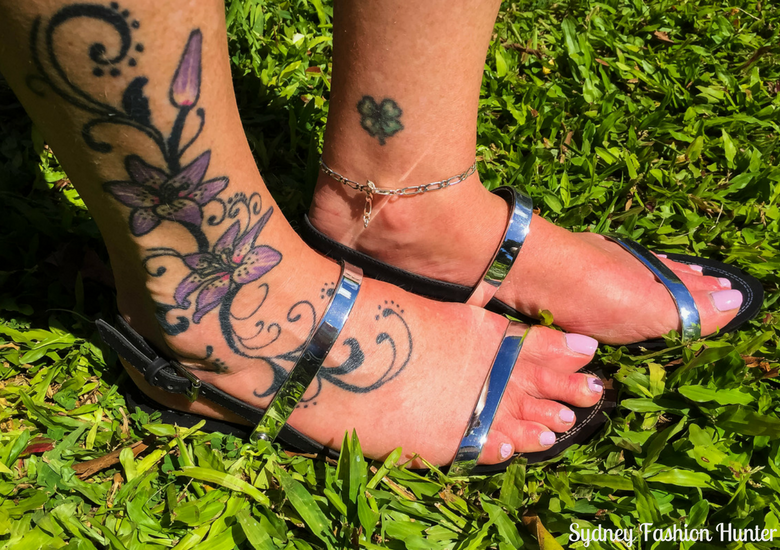 Get The Look

Top: Sass Brandy Stripe Women's Tank. Skirt: Mavi Alice Mid Rise Skirt. Shoes: London Rebel Time Sandal. Bag: Michael Kors.  Earrings & Bangle: Handmade by the Hubs and I at Chez Monique Jewellery Class in Ubud Bali. Ring: Kapul Laut Charmed Pearls Ring. Watch: Gucci.  Sunglasses: Prada.

I'd love to know your thoughts on my outfit in the comments below.
Happy Hunting!
SFH
xoxoxo
Disclaimer: This post contains some affiliate links for which a small commission may be paid.
Save
Save
Save
Save
Save