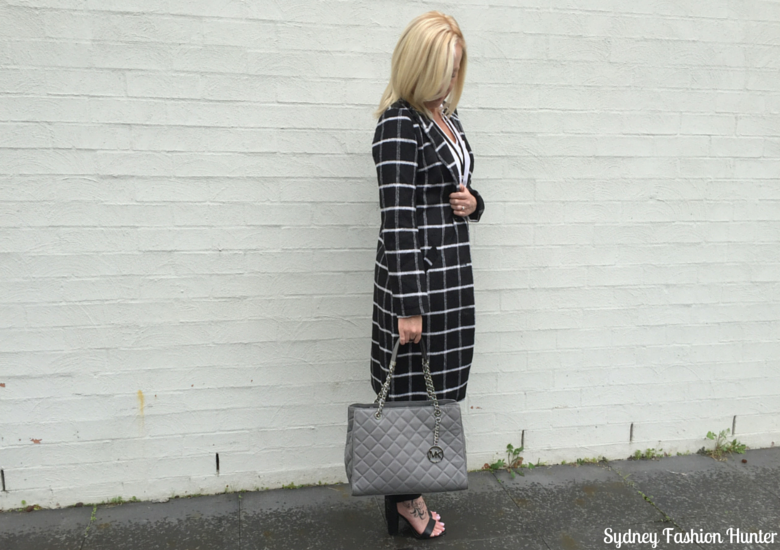 This weeks monochrome check coat outfit plays to my love of black and white. There is nothing quite as classic and it's so easy to wear. The hero of the outfit is of course the monochrome check coat. This is a fairly new addition to my wardrobe and the it's the first time the weather has been cool enough to wear it. This is an ideal trans-seasonal item perfectly suited to a Sydney Autumn. I feel the cold so it is too lightweight for the depths of winter, which is exactly why I am planning to get a whole lot of use out of it while I can! Read on for all the details …
Let's Get Social!
Monochrome Check Coat Outfit
My monochrome check coat is cashmere (oh la la lol), well made, the perfect length and as soft as a baby's bottom. The best part? The price! It's only $20! Yes seriously! When I placed the order I have to admit it did cross my mind that the quality might be sub par given the minuscule price but I'm thrilled to report that my fears were unfounded. My bag of choice is my new favourite every day work bag. This bag fits everything I need to lug to work including a laptop, notepad and shoes plus does it does it in style. I was so impressed with it, I bought it in blue as well! This is also the first time I have worn these sandals and I'm afraid to say it will be the last. They were too high and just to uncomfortable to become something I would wear often so they will be listed in my local Facebook Buy, Swap & Sell page soon (who else loves those?). I threw on the chunky heart necklace to add a bit of fun to the outfit and because it is such a dominant piece I deliberately kept the rest of my jewellery simple.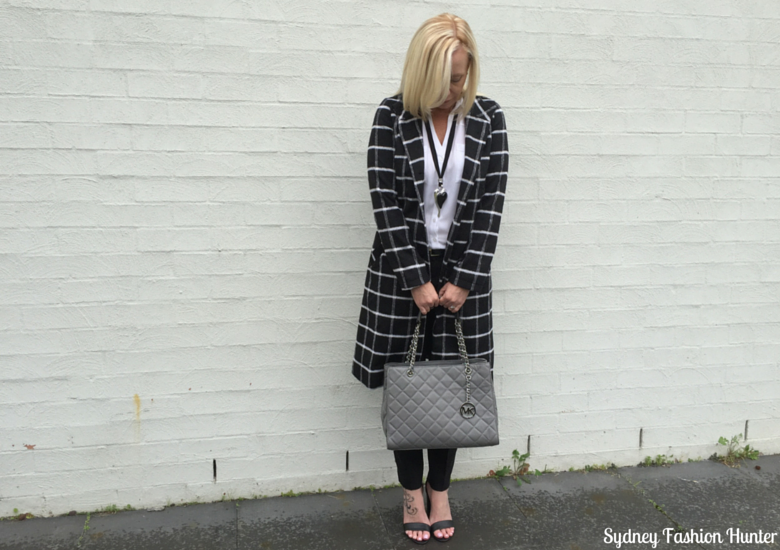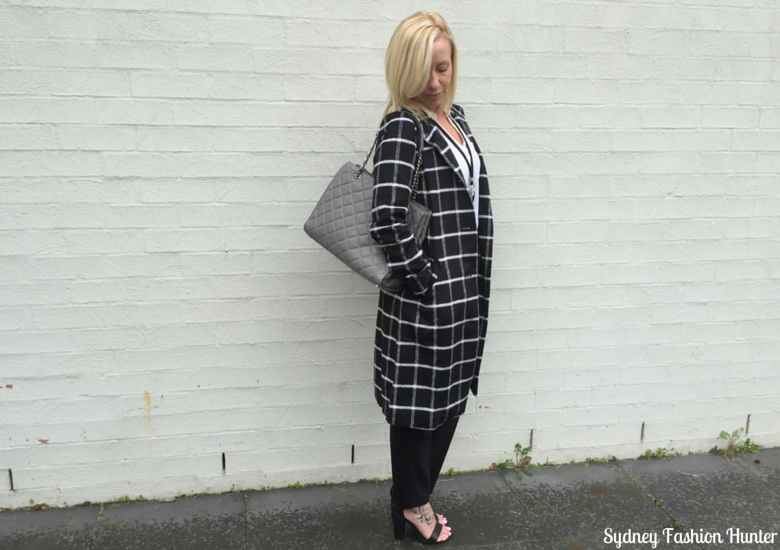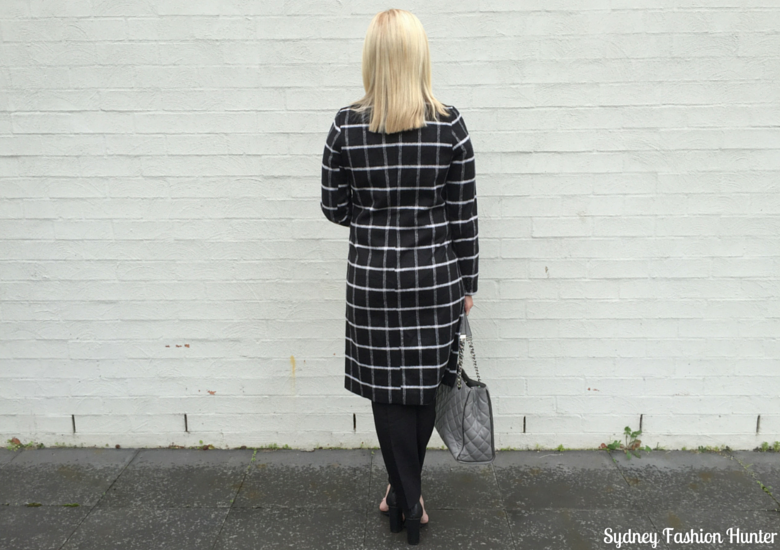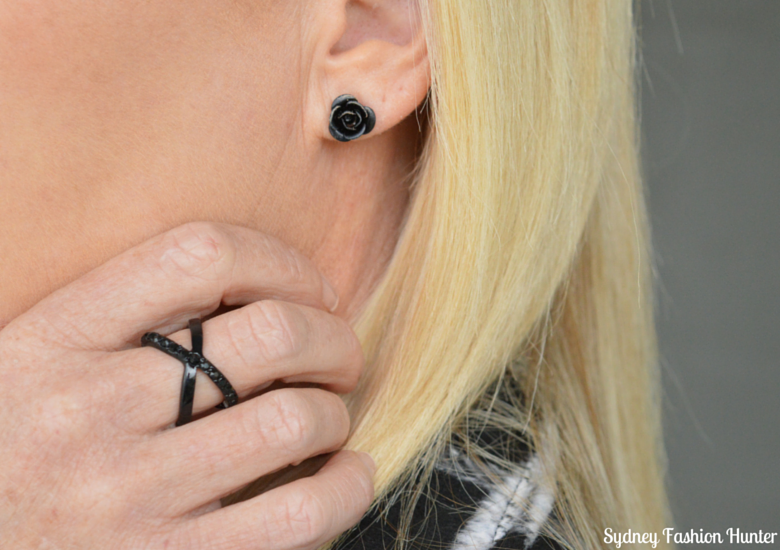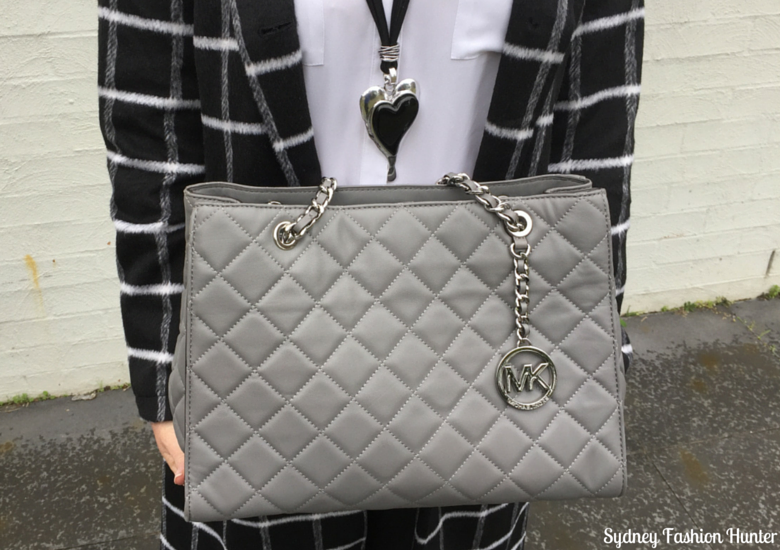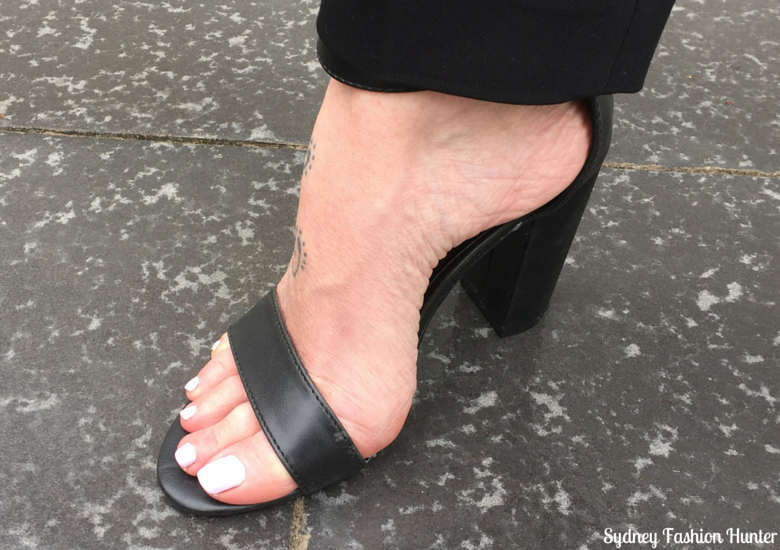 Coat: Vangull Black Plaid Cashmere Wool Coat. Pants: Express Editor Ankle Pants. Also worn here. Shirt: Express Sleeveless Portofino Shirt. Also worn here. Bag: Michael Kors Suannah Large Tote. Earrings: Lovisa. Pendant: Devine Collections. Ring: Lovisa. Shoes: Pied A Terre Mamie Sandals. 
Love link ups? See my complete list of Fashion Blogger Link Ups here. Check out more from the Sydney Fashion Hunter archives.

Until Next Time …
Happy Hunting!
SFH
xoxoxo
Disclaimer: This post contains affiliate links for which a small commission may be paid.