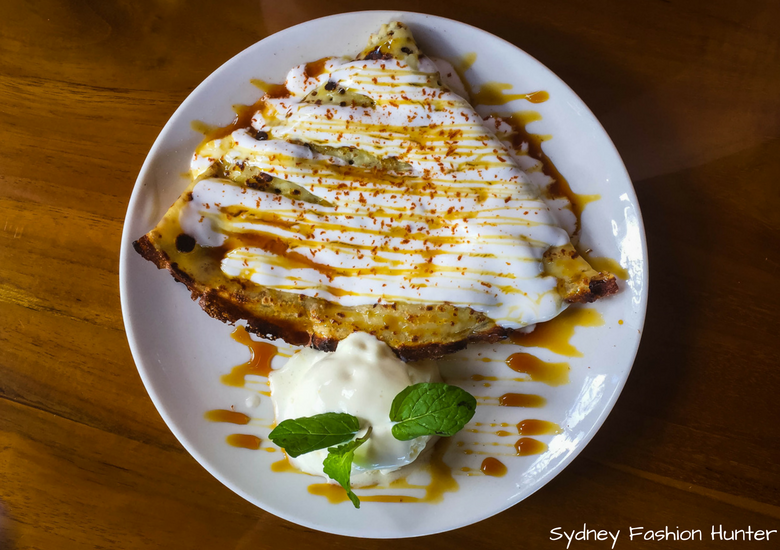 When in Bali, dining at a Warung is a must. These simple, intimate establishments offer fantastic value and are perfect for a casual lunch. During our recent trip to Bali we stayed at The Magani Hotel in Legian, but our day trip inland to Ubud was a highlight. After reading the rave reviews on the Melting Wok Warung, I knew we had to visit. Read on for all the details …
Let's Get Social!
Melting Wok Warung Ubud Overview
The Melting Wok Warung is an unpretentious micro eating house in the heart of Ubud, Bali. With only eight tables and a stellar reputation, you either need to book a few days in advance or be extremely lucky. We fell into the latter camp when we scored the very last vacant table for a late lunch after our nearby Chez Monique jewellery making class. Melting Wok Warung is open air so it can get a little sticky in the heat of the day but don't let that put you off. Friendly wait staff greeted us enthusiastically on arrival and the personable service continued throughout our visit. Make no mistake, Melting Wok Warung is not a fine dining establishment, but what it does do, it does exceptionally well.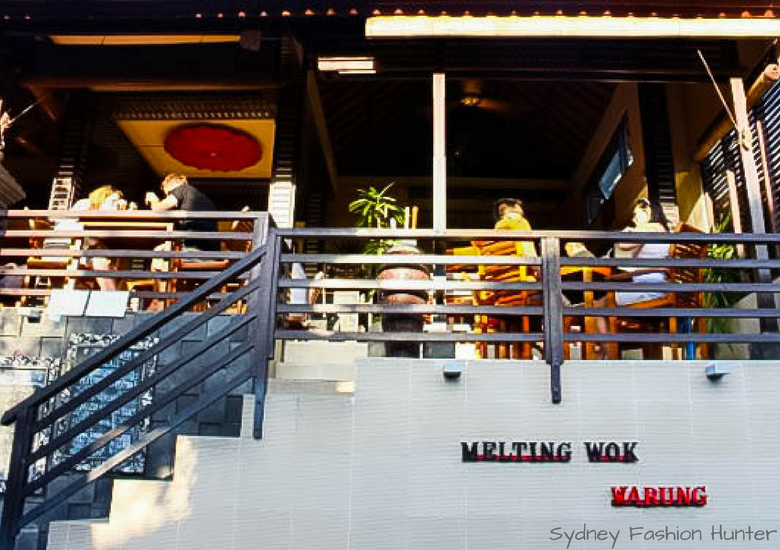 Menu
Menu's at Warungs are usually tight and the Melting Wok Warung is no exception. Huge blackboards featuring handwritten menus carried by tiny waitresses appear at your table and are explained in detail. The handful of delightful dishes on offer are Asian/French fusion, which is no doubt influenced by the French owners. The blackboard menus are split between ever-changing specials and stalwarts of curries and crepes.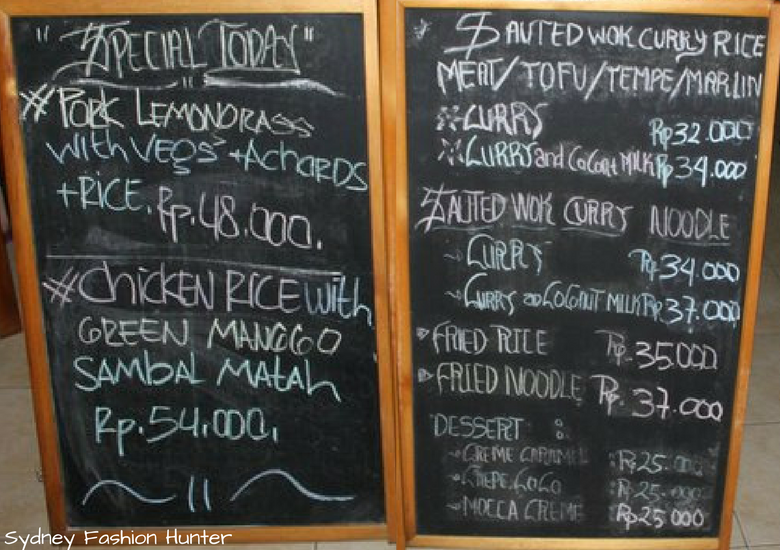 What We Ate
For our late lunch I chose the Chicken Coconut Curry with Rice while The Hubs opted for Chicken Curry with Noodles. Melting Wok Warung allows you to choose your own heat factor and we played it safe with medium. Both dishes were exceptional. The substantial servings of fresh authentic flavours were truly a delight to the palette. While the coconut curry was milder than the traditional curry both delivered a nice spice hit. I washed my main down with two glasses of Hatten wine as I always like to sample the local drop. The Hubs stuck to his regular Bintang.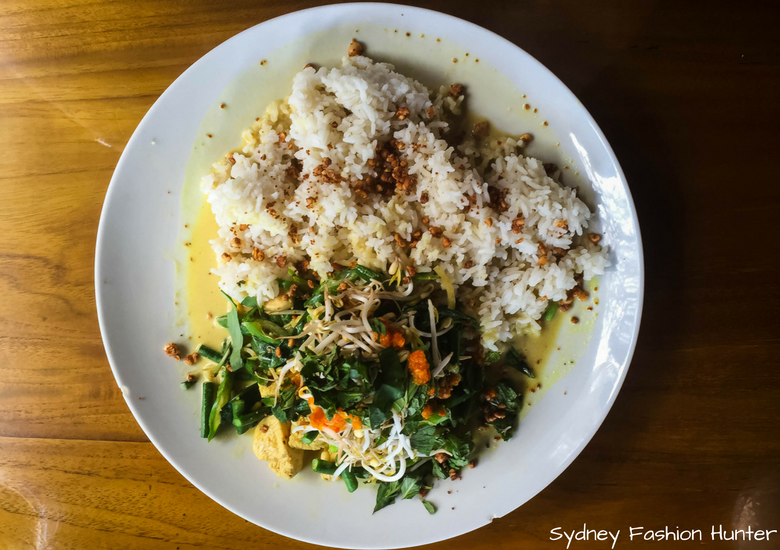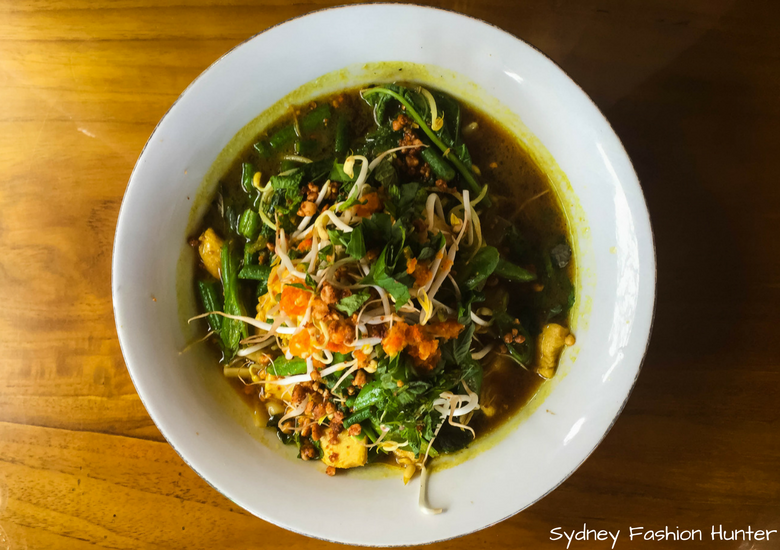 After mains our afternoon only got better and we were absolutely blown away by our shared coco crêpe.  Not one for those watching their weight, this sugar laden creation was quite simply heaven on a plate. Our desert was perfectly cooked with crispy edges and served smothered in coconut cream and ice cream. We ate every single mouthful of this sublime dish and I wished we weren't sharing! These crepes are so good they make my epic list of 110+ things to do in Bali.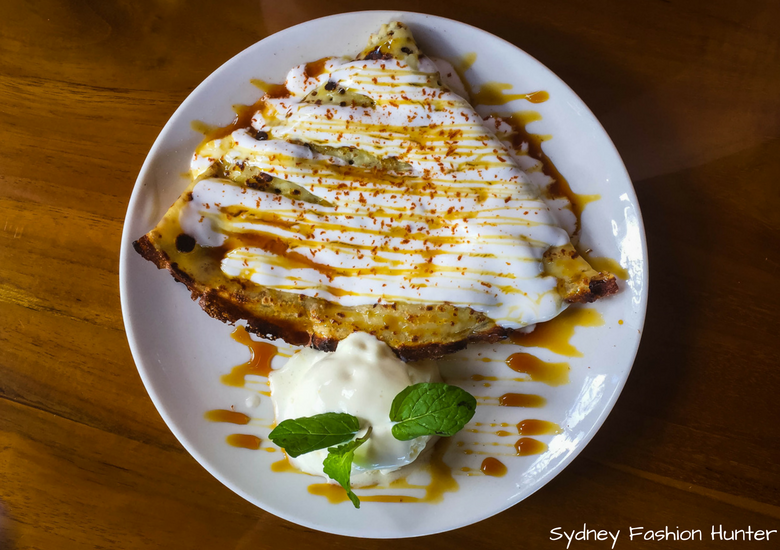 Final Thoughts
There is much to love about the Melting Wok Warung. I devoured every morsel of delicious food with relish and would not hesitate to return. The highlight for me was the delicious coco crêpe, which despite my bulging belly left me wanting more. While there are many fancy restaurants in Ubud, the Melting Wok Warung should most definitely be on your short list. If you want to see more of my Bali restaurant reviews check out these posts here and here.
Essential Details
Location: 13 Jalan Gootama, Ubud 80571, Bali, INDONESIA
Opening Hours: 10am – 10pm 6 days (closed Monday's)
Average Cost: I paid approx AUD $25 for two courses for two people with beer, wine and tip.
Contact Details: Phone +62 821 5366 6087 for bookings. Melting Wok Warung does not have a website but you can check out their Facebook Page and some more reviews on Trip Advisor.
If you liked this you should check out my other Bali restaurant reviews. Will you try the Melting Wok Warung when next in Ubud?
Until Next Time …

Disclaimer: This post is not sponsored. I paid for my meal in full and as always, all opinions are my own. This post contains affiliate links for which a small commission may be paid.
Like it? Pin it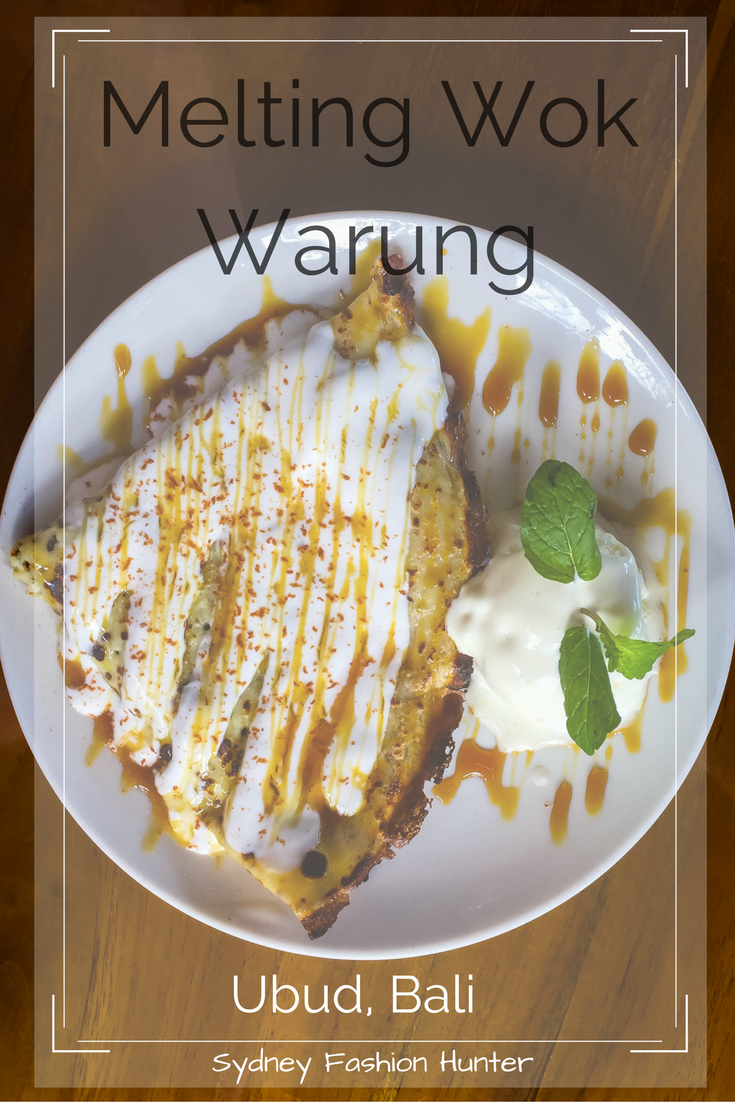 Save
Save
Save
Save
Save