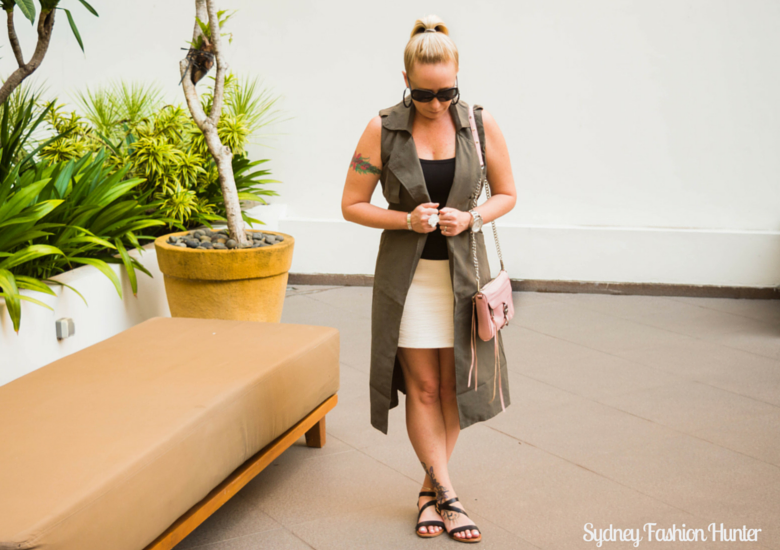 Hey all, happy Wednesday! We are half way through the week and man I am tired! Life has been hectic and I am really looking forward to the weekend to catch up on some sleep! Luckily when I was in Bali recently I was organised enough to snap a few outfits posts so that was one less thing I had to worry about getting done this week. One thing that has taken up a little bit a lot of my leisure time over the last couple of days is PokemonGo. So far it has only been released in Australia, New Zealand, Japan and parts of the USA but trust me when I say this thing is about to take over the world. People of all walks of life are wandering around Sydney with their phones aloft catching Clarfaries, Weedles, Zubats and Scythers with abandon. Everywhere you walk the greenish glow of familiar maps lead players towards incense laced Pokestops to catch their prey. Snippets of overheard conversation from strangers passing by are laced with Pokemon references that only the early adopters will recognise. Meanwhile the release has added $7.5 billion (yes billion) to Nintedo's bottom line. Woah! If you are yet to try it, be warned it is addictive. In case you have no clue what I am talking about, I'll quit playing PokemonGo just long enough to tell you a about my outfit which features a Romwe khaki sleeveless trench. The combination of edgy and feminine in this outfit is me down to a T. Read on for all the details …
Let's Get Social!
Romwe Khaki Sleeveless Trench
If you haven't discovered Romwe, you need to check them out. Their range is massive, the prices are tiny and the delivery is swift. I always manage to find something I like when trawling through their site. This week I'm featuring a fabulous khaki sleeveless trench. I wore a similar black sleeveless trench here but until recently I couldn't really grasp the concept of a coat without sleeves. Sure they look good, but do they keep you warm? After my initial hesitation, it's fair to say I'm officially on board! Don't get me wrong, I'm not going to wear this trench in a Sydney winter anytime soon, but it was perfect for Bali when you want a little extra coverage. My khaki sleeveless trench feels quite military in it's styling so I played up the masculine elements by adding some black and a seriously chunky watch but I softened the overall look with a cute blush skirt and a pretty pink bag. The flat sandals kept it all very casual without try too hard. I did want to point out one very special accessory I'm wearing. My husband made my bangle with his own two hands at a jewellery making class we attended in Bali (more on the blog about that soon I promise!) and I couldn't be more in love with it. The front features both our star signs (Aquarius and Aries if you are interested!), the word BALI and the geographical coordinates of exactly where he made it but my favourite part is the inscription he added on the inside, which is his initials coupled with love hearts. I even love that the 3 and 4 in the coordinates are a little wonky, because it highlights the imperfections at that come with bespoke hand-made items. I'm thrilled to own a unique piece of jewellery made with love, safe in the knowledge that there will never be another one exactly like this anywhere on the planet. Love him to bits and I will wear this with pride for a long time 🙂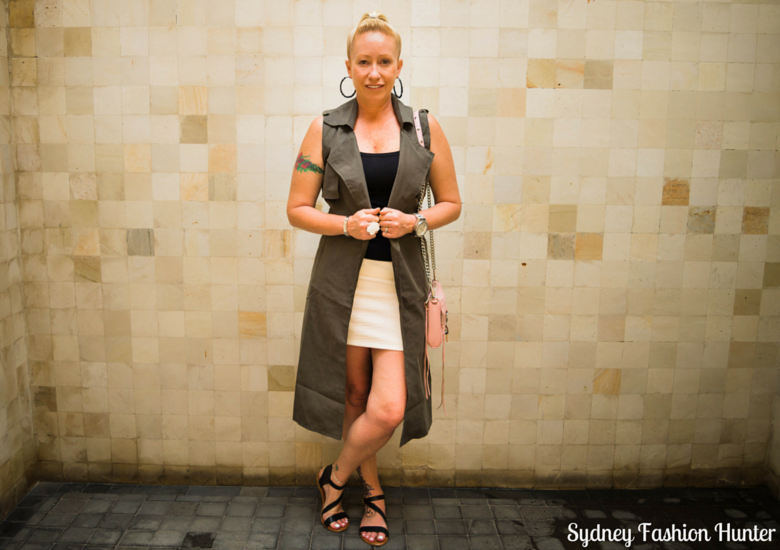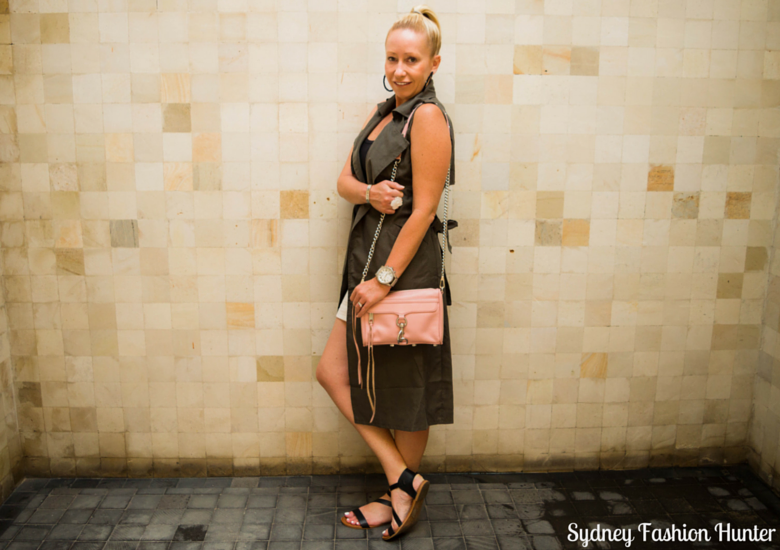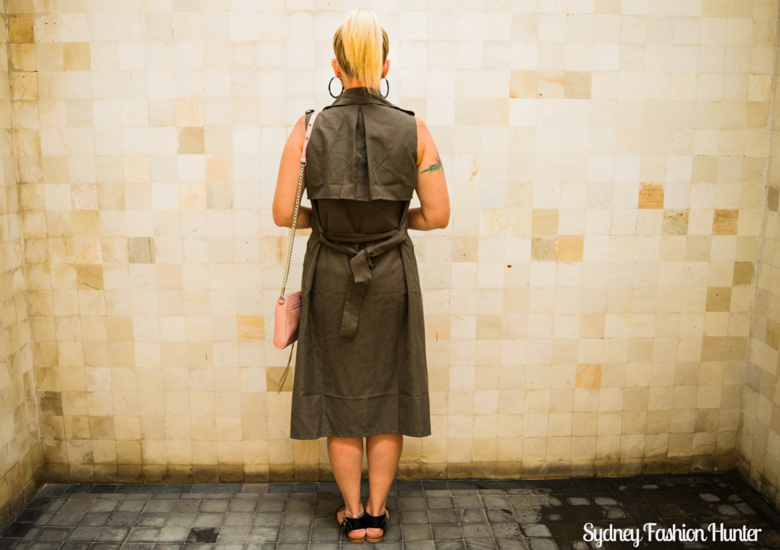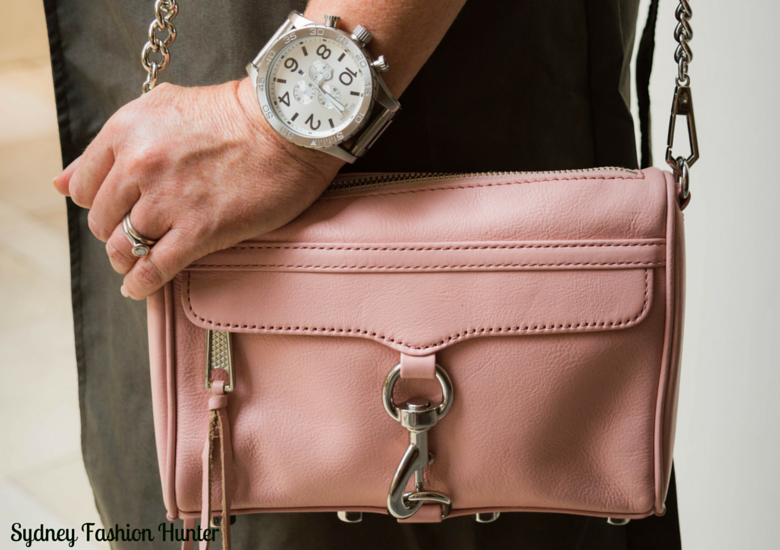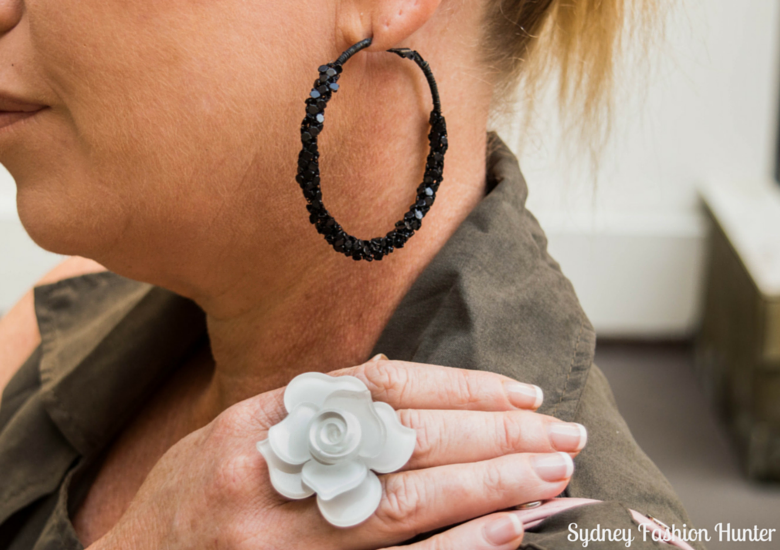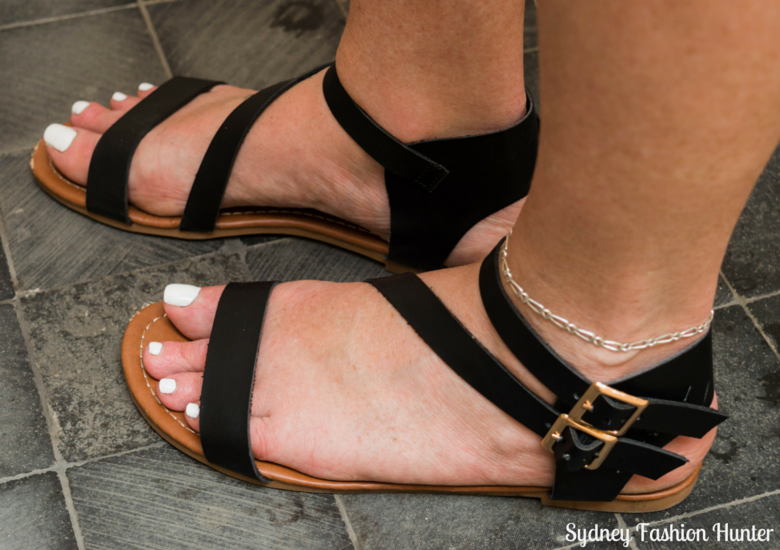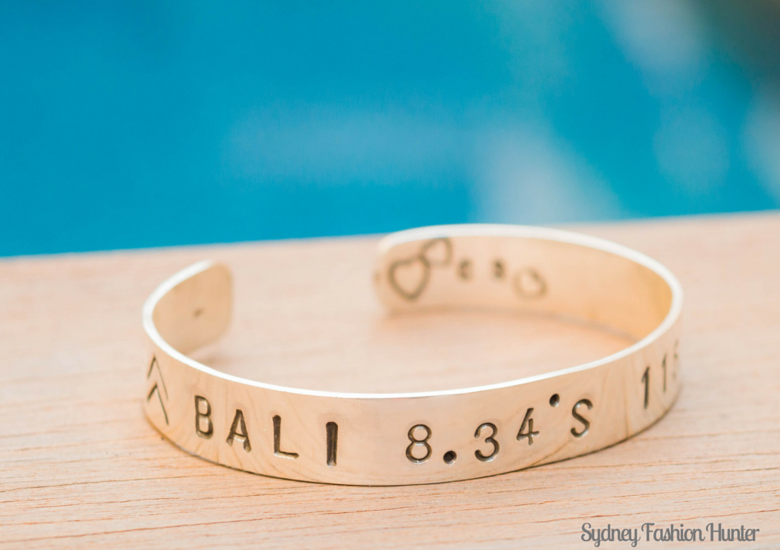 Trench: C/O Romwe khaki sleeveless trench.  Skirt: Lulu & Rose Tank: Supre Thick Strap Tank. Shoes: Naughty Monkey High Roller Sandals. Bag: Rebecca Minkoff Mini Mac Primrose Bangle: Handmade for me by The Hubs at Chez Monique Jewellery Class . Earrings: Lovisa. Ring: Lovisa. Watch: Bagus Watch.

Anyway it's been fun chatting but I have to rush off to catch some Pidgey's. What's your favourite Pokemon? If you are not into PokemonGo, I'd love to hear your thoughts on my outfit 🙂 Let me know in the comments below.
Until Next Time …
Happy Hunting!
SFH
xoxoxo
Disclaimer: My Romwe Khaki Sleeveless Trench was gifted and thus is marked as C/O in this post. As always all opinions are my own. This post contains affiliate links for which a small commission may be paid.
Save
Save
Save
Save
Save
Save