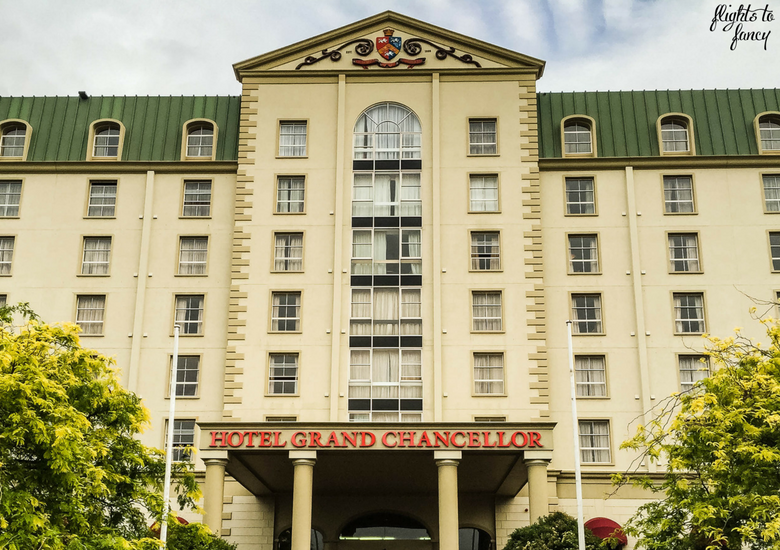 If you have read any of my previous hotel reviews you will know that I favour sleek, light-filled, contemporary spaces, so it may come as a bit of a shock to find me in a heritage hotel for the last stop on our Tasmanian road trip. I initially scrolled straight past the Hotel Grand Chancellor Launceston in the list of 30 or so hotels that met my search criteria based on the heritage façade alone. After checking the whole list, it became clear that heritage dominates the scene in Lonnie and I was going to have to make some compromises. The Hotel Grand Chancellor Launceston ticked most of my boxes, and won me over with a great location and excellent value. Read on for all the details …
Let's Get Social!
Hotel Grand Chancellor Launceston Rooms
The Hotel Grand Chancellor Launceston has 165 rooms spread over seven floors. We booked through Agoda and paid $135 per night. Accommodation in Launceston is on the pricey side and The Hotel Grand Chancellor Launceston compares very favorably to the competition. A hotel room should be welcoming and a delight to retreat to but on entering our deluxe king room the first thing I noticed was how gloomy it was. The king size bed dominated the space but the feel was institutional rather than inviting. While the linens were standard white hotel issue, there were only two pillows and none of the usual decorations such as runners, throws or cushions to add a touch of life. The generous sized robe did contain one extra pillow which I though was slightly odd. Were we supposed to fight over it? The mattress was comfortable and did deliver a sound nights sleep, which is the critical factor when judging any hotel bed.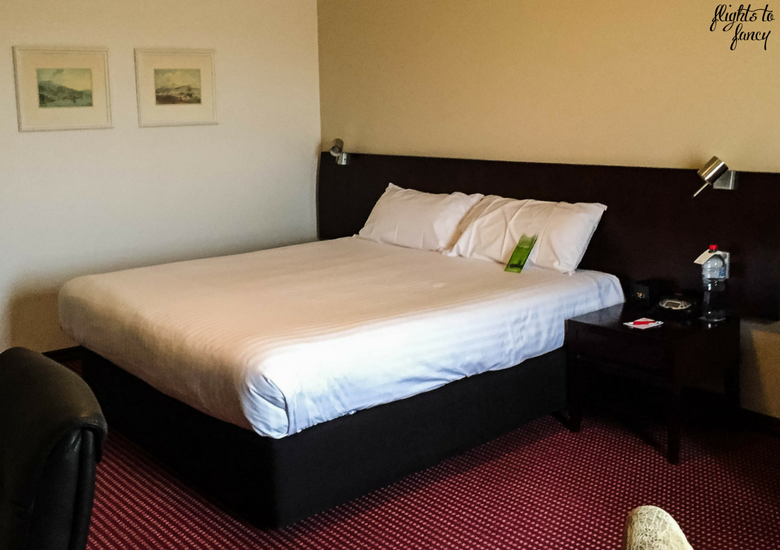 The ancient overhead lighting was woefully inadequate and the dark carpets, drab walls and uninspiring furnishings further exacerbated the situation. It took until our second night to finally discover the switch for the one down light in the room (behind the curtains of you are wondering) but it didn't improve the situation greatly. The curtains themselves had certainly seen better days and pinpricks of light streamed through the multiple holes when drawn in daylight. Our room was quite spacious and the small lounge area was a welcome addition. This could have been a real wow point but the Hotel Grand Chancellor Launceston missed the mark. Instead of creating a pleasant space where guests could relax, the boring brown upholstery and too firm seats meant it was not conducive to lingering.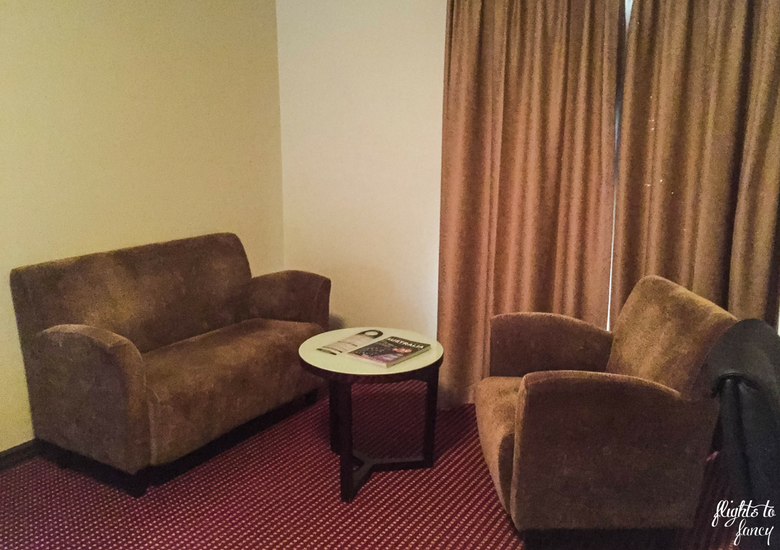 The bathroom has clearly been updated but is an awkward layout with the toilet behind the door. There is definitely not enough room for two people to occupy the minimal floor space. The choice of peach, black and grey mottled counter tops is one I will never understand. The shower was above the bath and while the luxurious overhead waterfall spout will certainly appeal to most, I prefer to adjust the height and keep my hair dry. Luckily the shower cap supplied saved my sanity. The hot water was temperamental and I got scalded when a fellow guest chose to turn on the faucet. The lighting in the bathroom was a big improvement on the main room and the toiletries were thoughtfully stocked and even included shoe polish.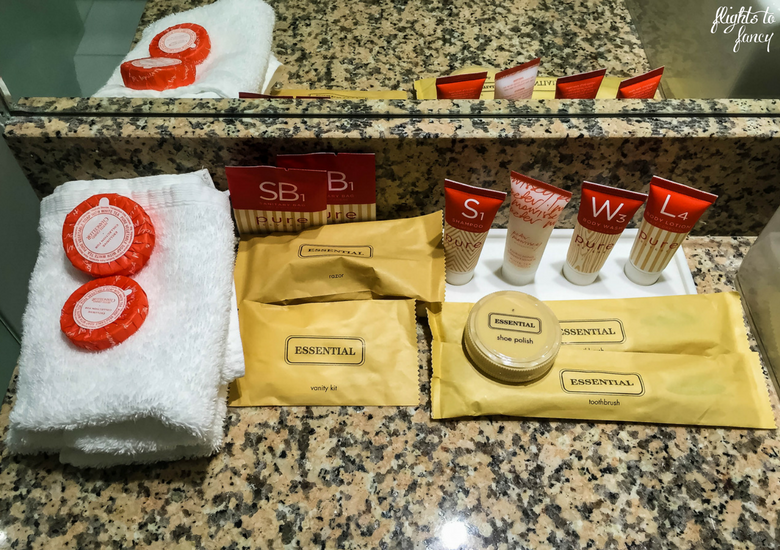 Clearly the designers of the Hotel Grand Chancellor Launceston were more concerned with keeping guests warm than cool and the central heating is controlled from the bed side table. As an afterthought, a desk top fan and portable air conditioner have been added but even in the height of summer in mid-January we had no cause to use either. Those travelling on business should note that there is no separate desk but the TV cabinet does do double duty as lap top space. The fridge underneath was tiny and fitting a bottle of wine, water and a Coke all in at the same time was like playing Tetris.
Location
A central location was the key consideration in our search. We wanted to leave the car behind and explore Launceston on foot as much as possible. The Hotel Grand Chancellor Launceston occupies an enviable position on Cameron St in the heart of the CBD and is steps away from Launceston's best restaurants. We had an amazing meal at the Black Cow Bistro and if you fancy Mexican, the Prickly Cactus is in the same area. City Park is a delightful place for a stroll and is only a block away. Boag's Brewery and the Automobile Museum are both easily reached on foot as is Launceston's shopping precinct. Cataract Gorge is a mere 15 minutes walk away and it still amazes me that such a natural wonder exists so close to a city!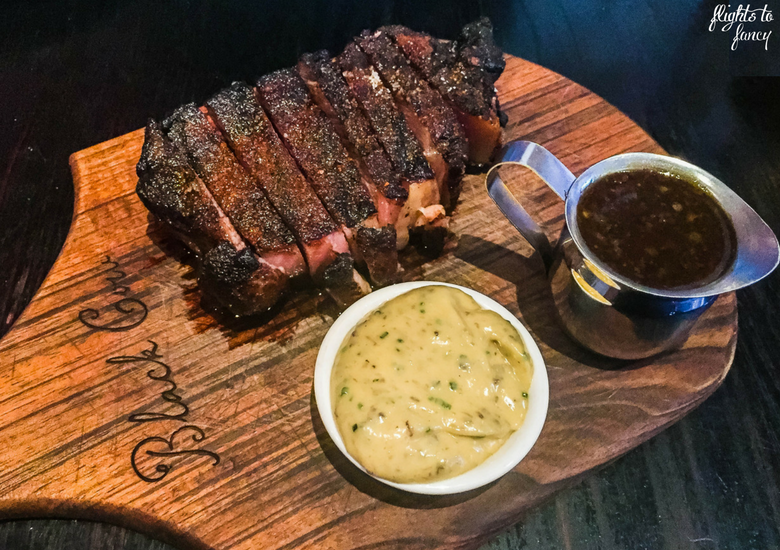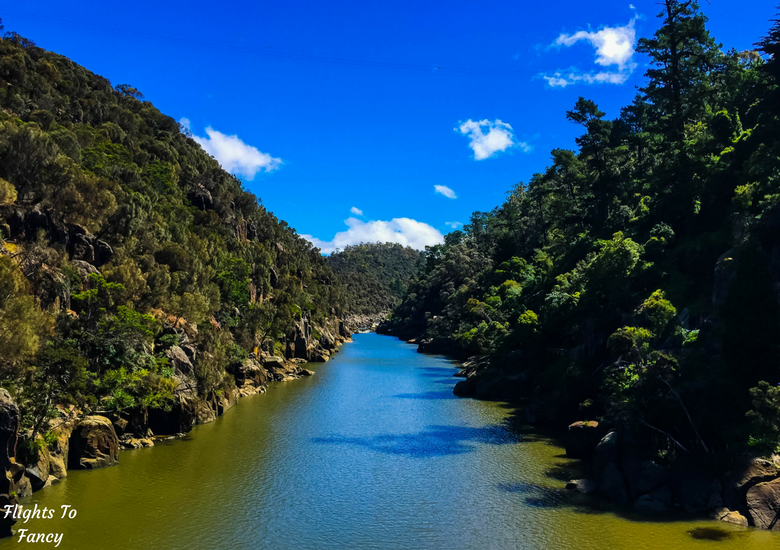 The Facilities
The lobby in the Hotel Grand Chancellor Launceston houses a restaurant and bar but there are very few other onsite facilities. There is no pool and guests wishing to use the gym are directed a few blocks away and slugged with a $15 charge. The parking was exceptional value at only $6 a night. The lot is open air but we certainly were not precious about parking our bargain hire car from Airport Rentals there. Rooms come equipped with Foxtel and wifi, both of which are free of charge which is always appreciated. The breakfast menu is fairly standard and well priced, but we didn't indulge. The Hotel Grand Chancellor Launceston has a number of umbrellas available for guests to borrow but on the day we needed one there was only one left and it was broken. We had little choice but to struggle with it anyway.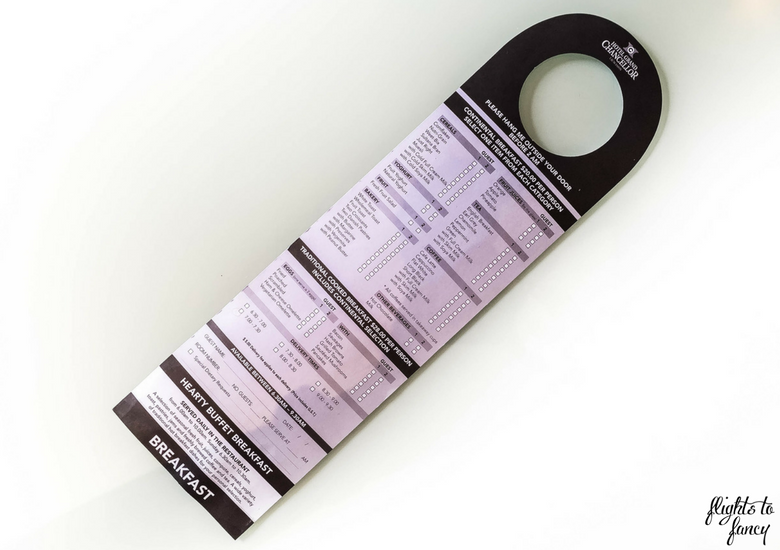 The Service
We actually had very little interaction with the staff at The Hotel Grand Chancellor during our two night stay. Check in and checkout went smoothly and I was thrilled when my request for a late check out of 11am rather than 10am was approved as I never take this for granted. Even for just an extra hour! You can imagine my shock then when I received a rather rude phone call at 10.30 demanding we exit the building. When I explained we had arranged a late check the tone of the response made it clear they thought I was lying without going so far as to make a direct accusation. It left a sour taste in my mouth and we made a quick exit. Haggling over an extra half an hour simply wasn't worth it.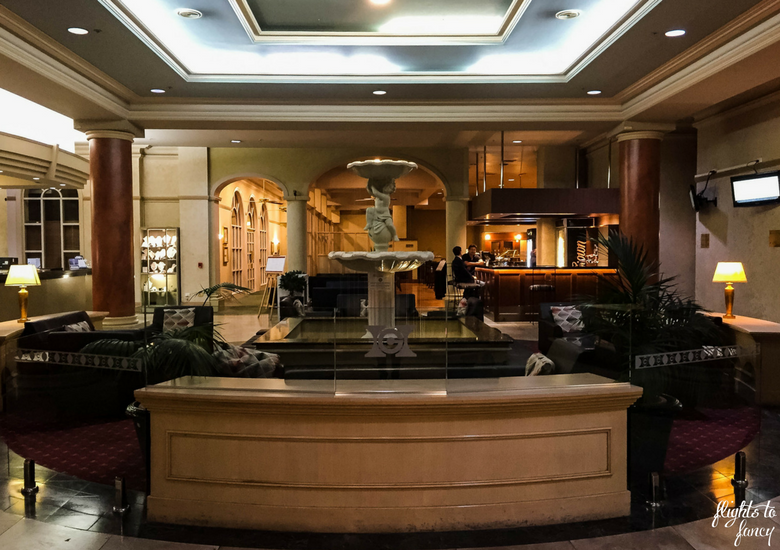 The Final Word
We were expecting big things after our wonderful stay at the Grand Chancellor Hobart but sadly we were disappointed overall with the Grand Chancellor Hotel Launceston. The high points were the location and value but the gloomy rooms, lack of facilities and hostile service did not deliver on what I have come to expect from a 4 ½ star hotel. If I am lucky enough to return to Launceston I will certainly look to stay elsewhere.
Does the appearance of a hotel ever put you off staying on looks alone? I would love to hear your thoughts in the comments below.

Disclaimer:  This post is not sponsored. We paid for our stay at the Grand Chancellor Hotel Launceston in full and as always, all opinions are my own. This post contains some affiliate links which will earn me a few cents to contribute to the running of this blog if you make a qualifying purchase.
Like it? Pin it!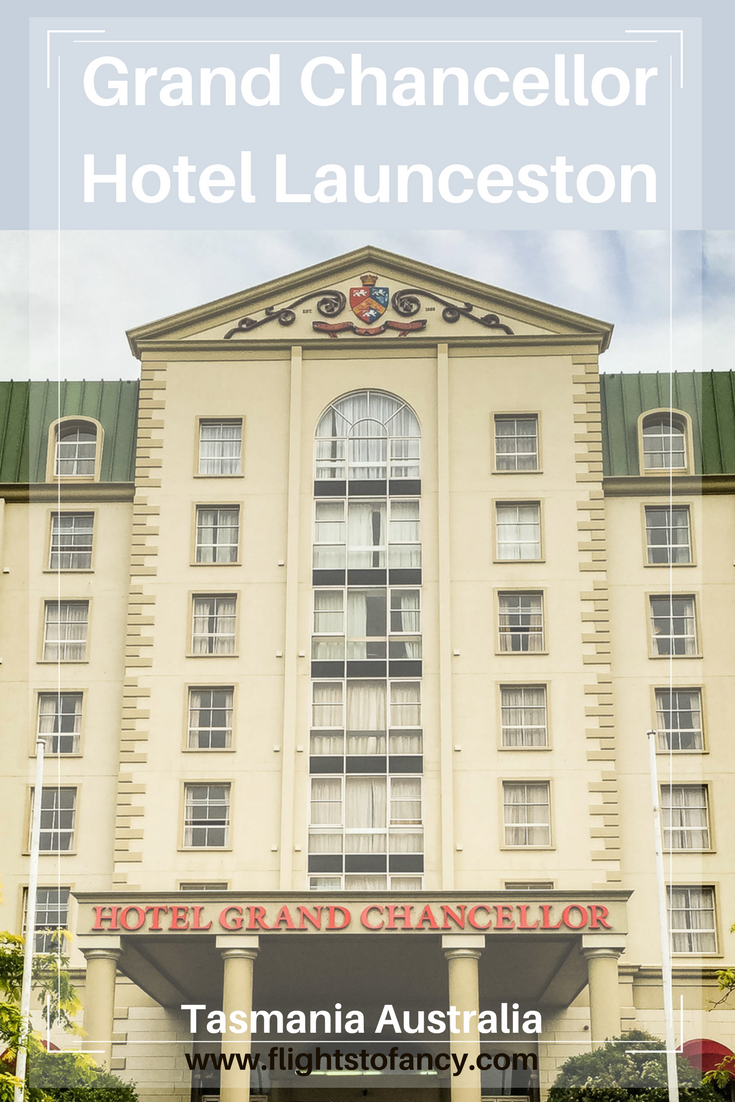 Save
Save
Save
Save
Save
Save
Save
Save
Save