H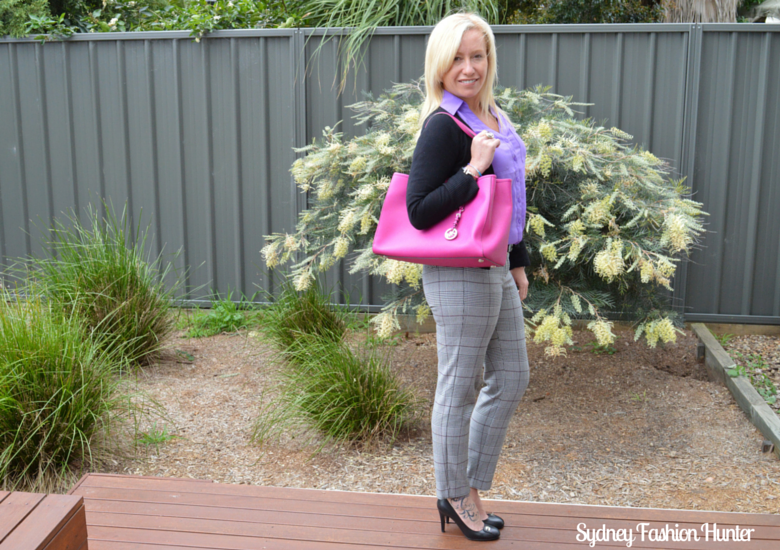 Happy Hump Day peeps! I'm excited to be hosting the very first Fresh Fashion Forum this week.  While it's sad to have kissed The Wednesday Pants goodbye I'm glad I'll have a little more flexibility in my outfit posts going forward because there really are no rules here. I will simply be posting an outfit I have worn during the week. First up I'm featuring my favourite pair of plaid pants which have been on high rotation since I bought them in Hawaii on a recent trip. Every time I wear these I get a compliment on them which is lovely. I've really enjoyed seeing all of your outfits each week so I hope you will continue to stop by and add your #OOTD's. Read on for all the details … 
Let's Get Social!
Express Plaid Editor Pants

Express Purple Portofino Shirt

SES Cardigan

Chanel Pumps
Michael Kors Fuschia Jet Set Tote

Uno de 50 Oh My God Ring
Gucci Watch

Disclaimer:
This post contains affiliate links, which may result in a commission. Items marked C/O have been provided free of charge. All opinions are my own.