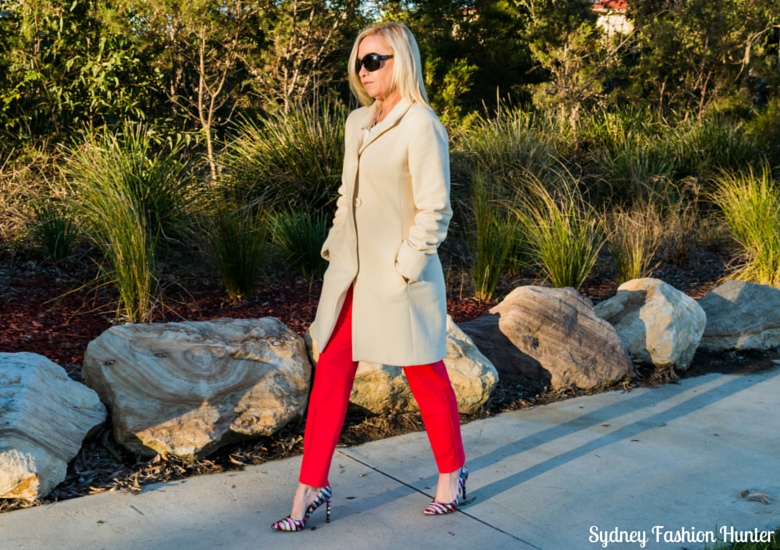 Hello again and welcome back to another Fresh Fashion Forum link up. Today is officially the first day of winter in Australia and I'm dying on the inside at the thought of the three months of bleak weather ahead. Every year at about this time I entertain fanciful thoughts of either a) hibernating and taking to my bed for the entire season or b) escaping for three months to somewhere tropical and warm. Unfortunately if I want to continue to eat, neither are very good choices. So while the weather and the calendar may decree it is winter, I'm protesting the change of season in a very bright pair of coral pants that are anything but wintery. Take that Mother Nature! I'm not going down without a fight! Read on for all the details …
Let's Get Social!
Express Editor Coral Pants
You may have gathered that I am slightly addicted to Express editor pants and I bought these sour cherry ones a few weeks ago but hadn't worn them until now, mostly because the colour was a little tricky to style. I tried these coral pants (which I think is a better description of the colour that sour cherry – Sorry Express!) with just about everything in my wardrobe before I settled on a muted colour palette of ivory to pair it with. I did add a bit of fun with some multi-coloured pumps but then in a very un-SFH move I kept my accessories very classic with a favourite pair of diamond earrings that I had custom made for my 30th birthday about a million years ago.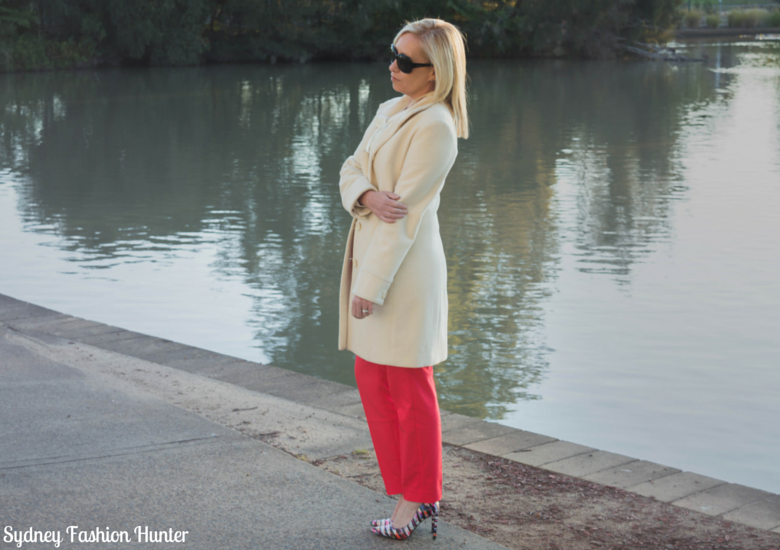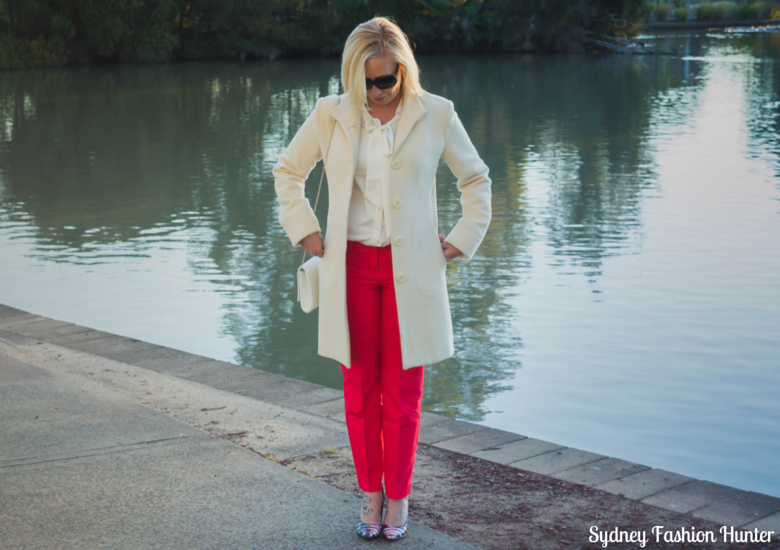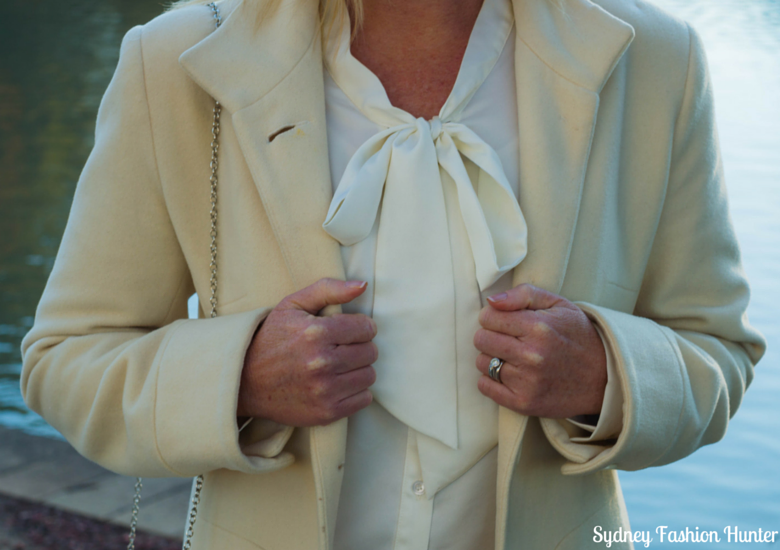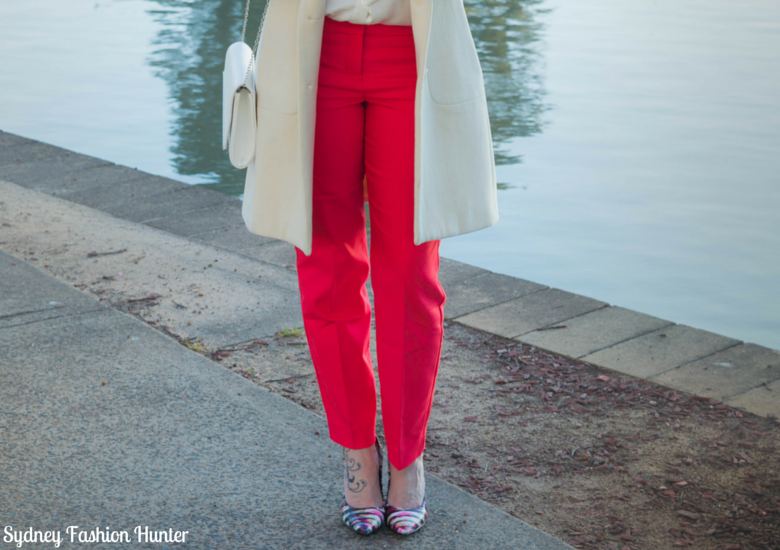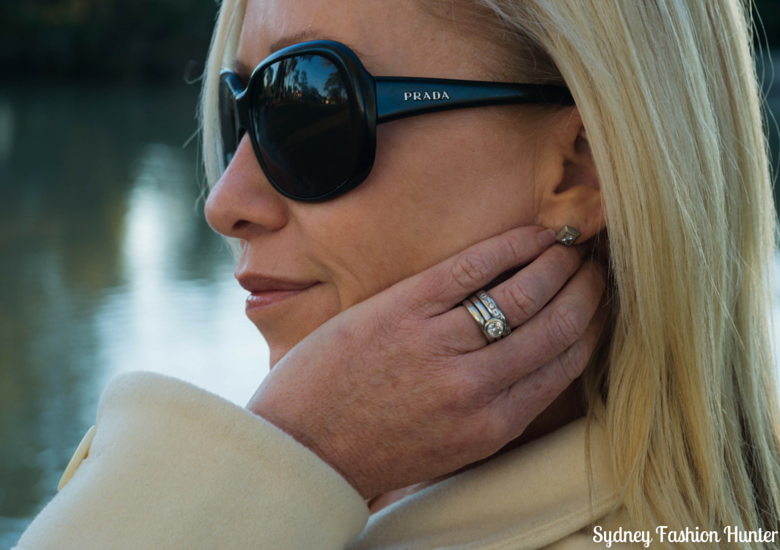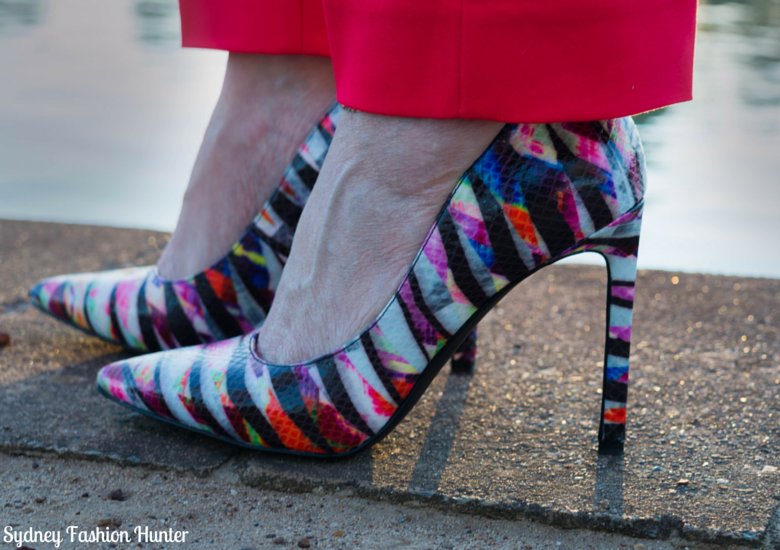 Pants: Express Editor Ankle Pant Sour Cherry. Top: The Limited. Coat: Sheike. Also worn here. Shoes: Nine West. Also worn here. Bag: Colette. Earrings: Custom.

So tell me … How would you style these rather tricky coral pants?
Until Next Time …
Happy Hunting!
SFH
xoxoxo
Disclaimer: This post contains affiliate links for which a small commission may be paid.