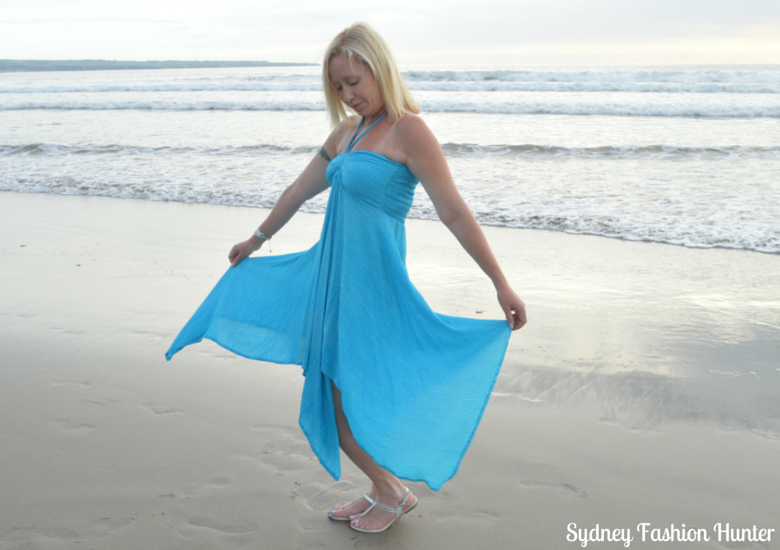 Hello from Bali! If you've been a reader for a while, you will know that this is not my first rodeo. In fact, this is my fourth visit to Bali, three of which have been in the last three years. We obviously love it here and there is plenty to keep the punters coming back year after year, not least of which is the spectacular weather. This is a flying visit and we only have six days on the ground. When I was here last time I wrote about my experiences shopping in Bali and a sundress that I spotted in the window of a store that always seemed to be closed when I walked past. As luck would have it, when I wandered past on Monday the store was open and not only did I manage to bag this delightful blue sundress for a mere $18 but I also added a white flowing top to my cart. Read on for all the details …
Let's Get Social!
Blue Sundress In Bali – Legian Beach
Before I bought this blue sundress on Monday, I had a completely different outfit planned. One that I had meticulously constructed at home and packed precisely the right accessories for after my debacle recently in Surfers Paradise, but as soon as I bought this I knew I had to feature it this week. The only problem with that plan was that I had to make do with the accessories that I had on hand, the downside of which is that I am wearing the same shoes for two weeks in a row! This is no doubt a major blogging faux pas, but whatever, it is what it is. Anyhoo, these photos were taken at sunset on Legian beach. It's almost a rite of passage when you visit to down an icy cold Bitang from one of the many beach bars while perched on a bean bag enjoying the beautiful multi coloured hues of the setting sun. Hey who am I to argue. When in Rome right?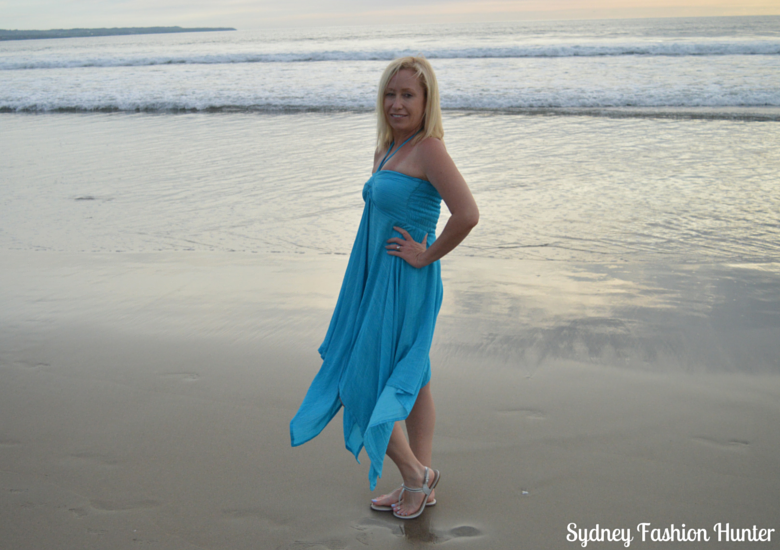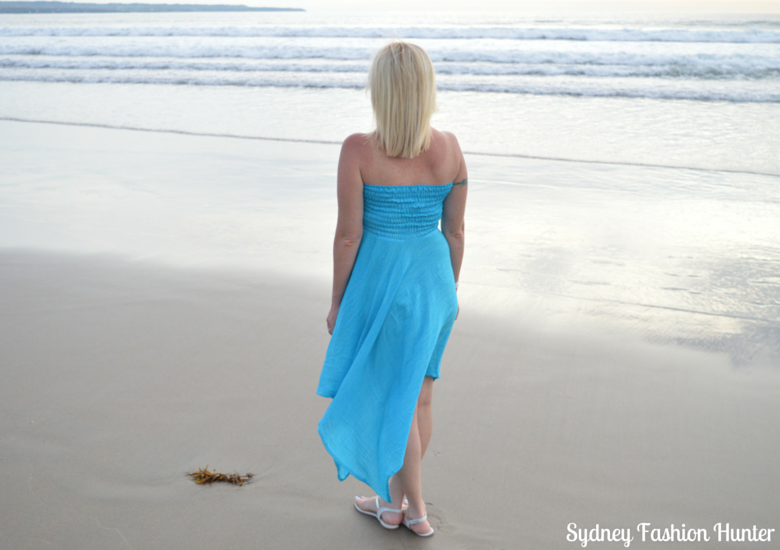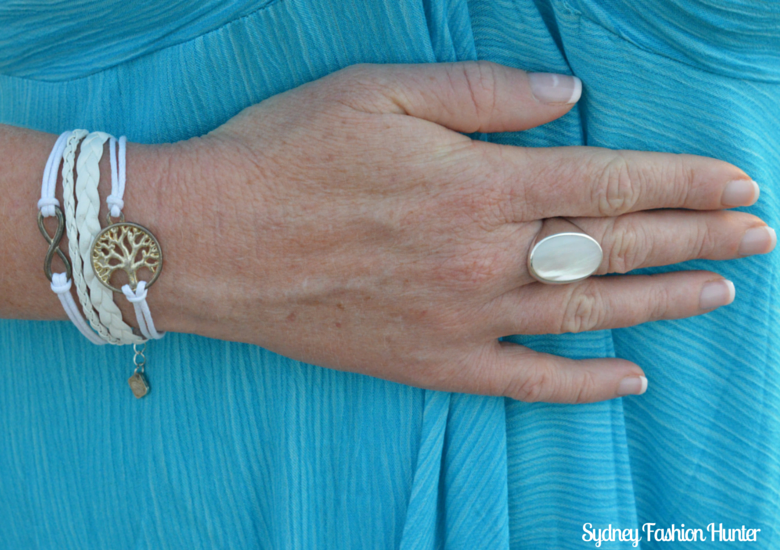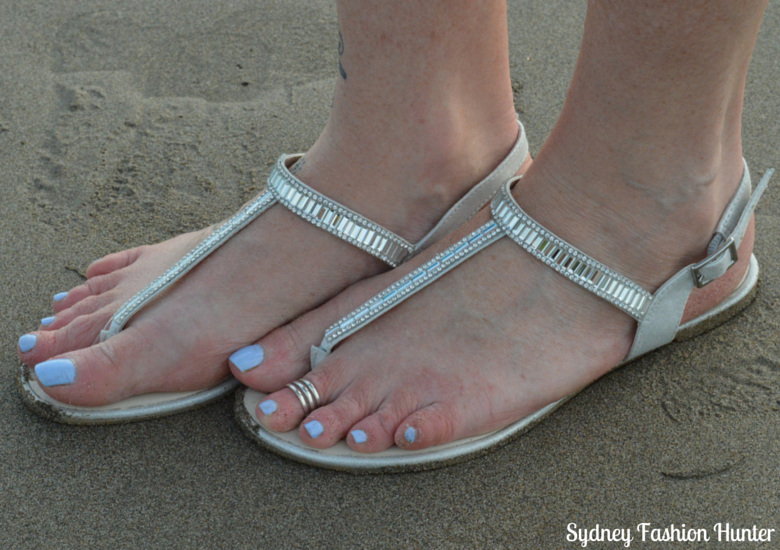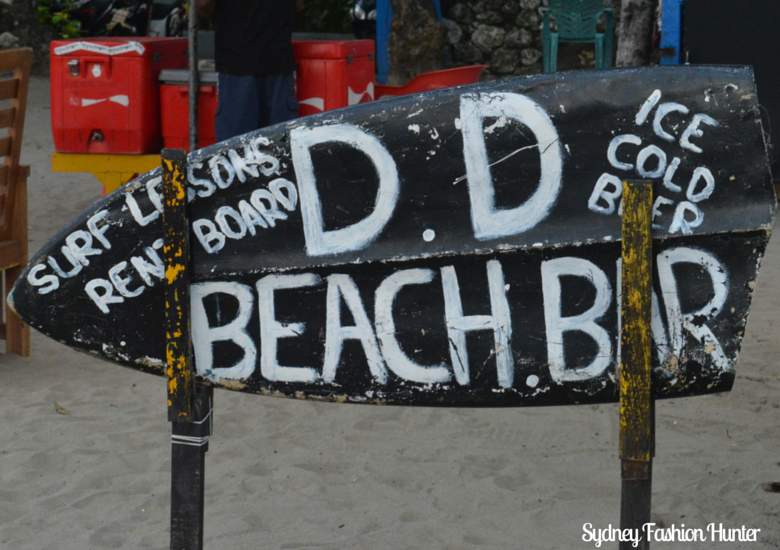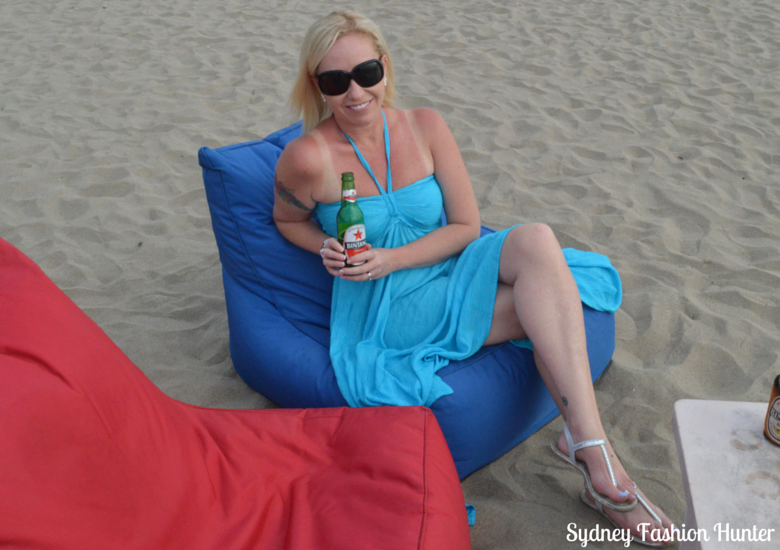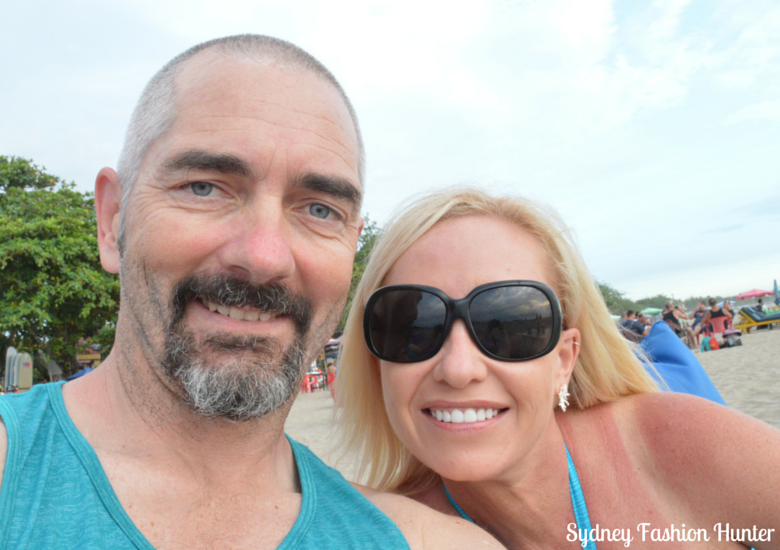 Dress: Libra Kuta blue sundress Shoes: London Rebel Muso Soft Gold Sandal Bracelet: Ashley Bridget Nature Bracelet Ring: Awesome Jewellery Mother of Pearl Ring Earrings: Old. Sunglasses: Prada.

Love link ups? See my complete list of Fashion Blogger Link Ups here. Check out more from the Sydney Fashion Hunter archives.
Have you been to Bali? I'd love to hear about all your favourite places to visit.
Until Next Time …
Happy Hunting!
SFH
xoxoxo
Disclaimer: This post contains affiliate links for which a small commission may be paid.