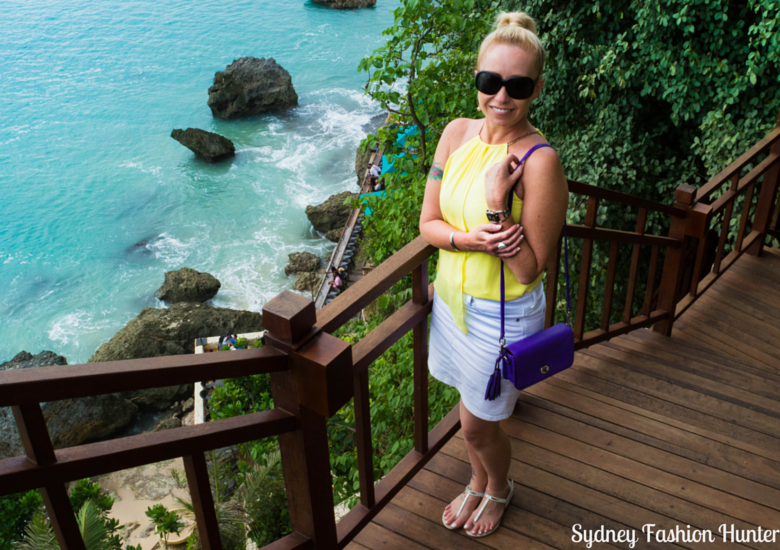 During my recent trip to Bali I attended a perfume making workshop (click for my full review) at L'Atelier Parfumes et Creations in the stunning Ayana Resort in Jimbaran. Given this was my first time at Ayana, I couldn't resist visiting their famous Rock Bar and taking a few outfit photos while I was there. As you know from my previous posts, Bali is a pretty laid back kind of place so even when visiting a swanky bar, simple is the way to go. My asymmetric yellow halter top from Forcast screams summer, is easy to wear and kept me looking (somewhat) fresh on a very humid day. Read on for all the details …
Let's Get Social!
Asymmetric Yellow Halter Top
I've had my asymmetric yellow halter top for a while but it's just not suitable for a Sydney winter, so I had to wait for a spot of sunshine to crack it out and Bali delivers that in spades. As I was visiting a high-end resort a T-Shirt seemed underdone, but I also wasn't feeling dressing up to the nines on a steamy afternoon. My asymmetric yellow halter top bridged the divide perfectly. The fun flowy details add interest to a very simple outfit. I don't know about you guys but yellow and purple together are one of my favourite colour combinations so of course I dragged out my cute compact Coach bag to add a pop of colour (also worn here). This meant keeping the rest of the outfit simple and a basic white denim skirt (also worn here and here) allowed the other colours to shine without competition. Simple blinged up sandals (also worn here and here), silver accessories and a great pair of sunnies was all I needed to add for the laid back vibe I was reaching for. If you are Bali dreaming you should read my know before you go post for lots of helpful tips on travelling to the Island Of The Gods.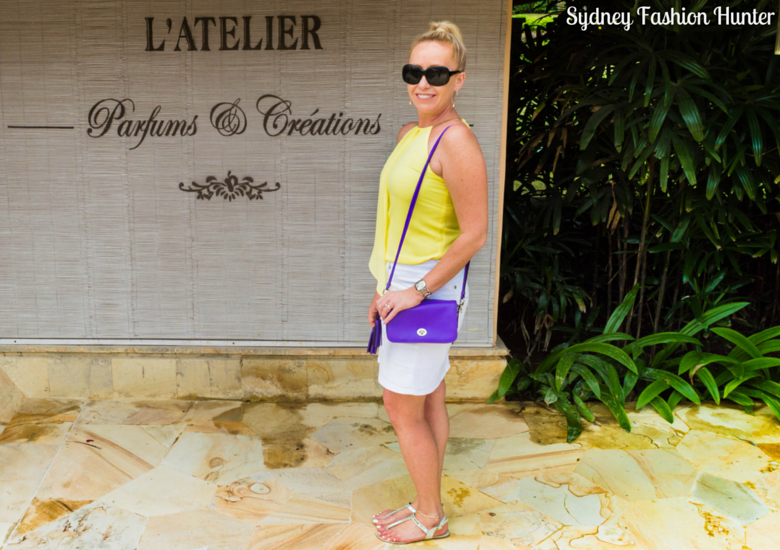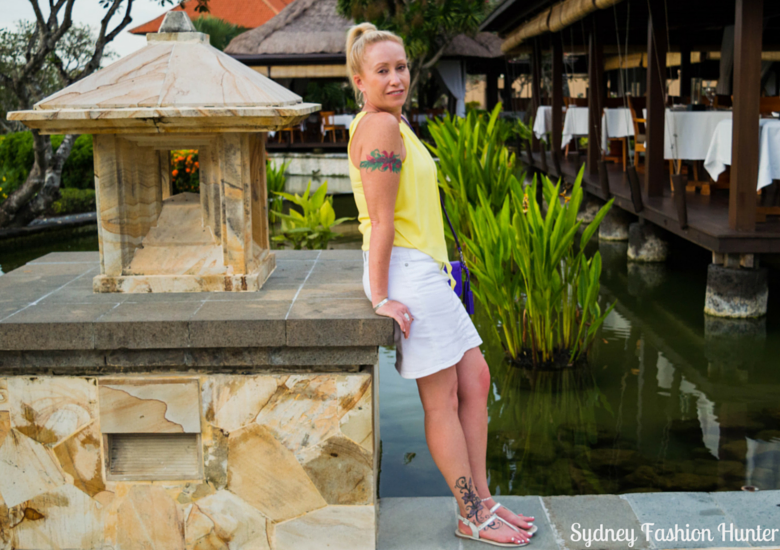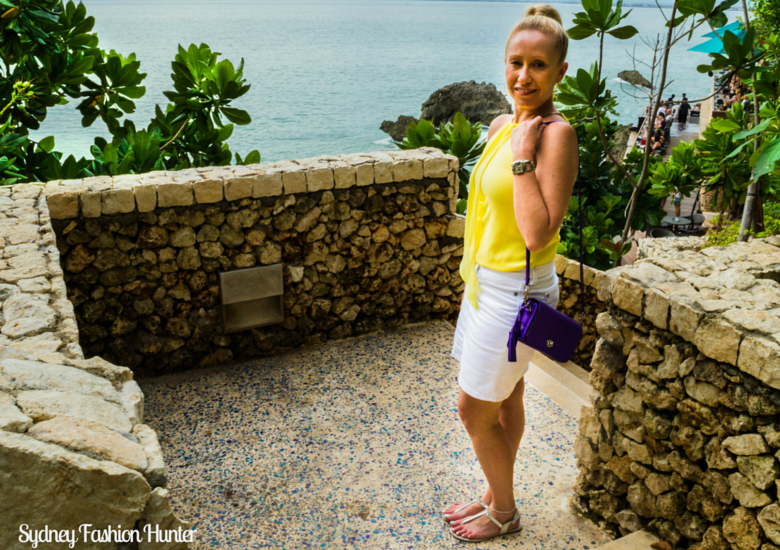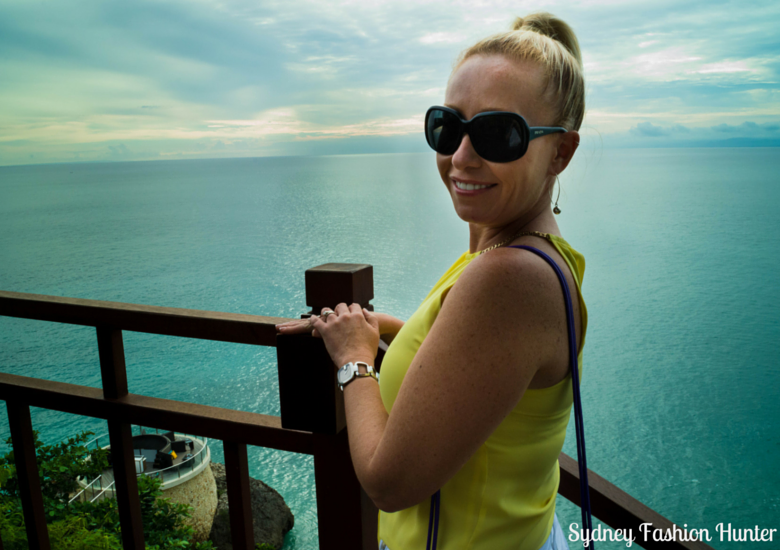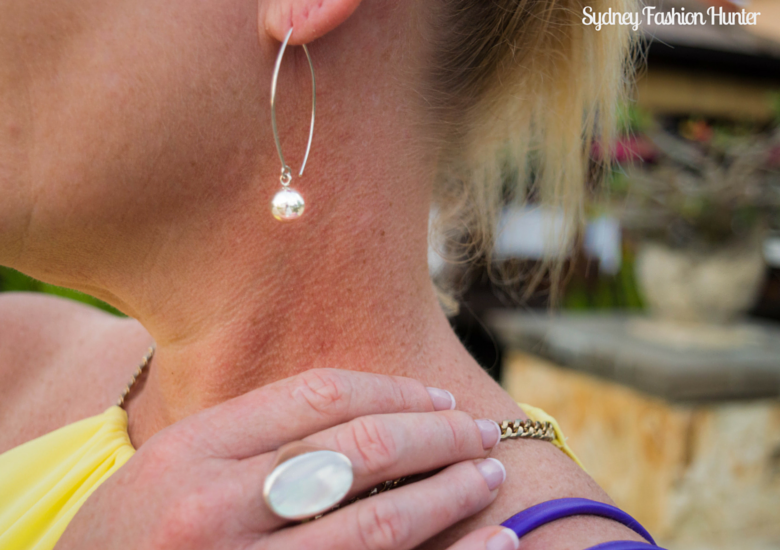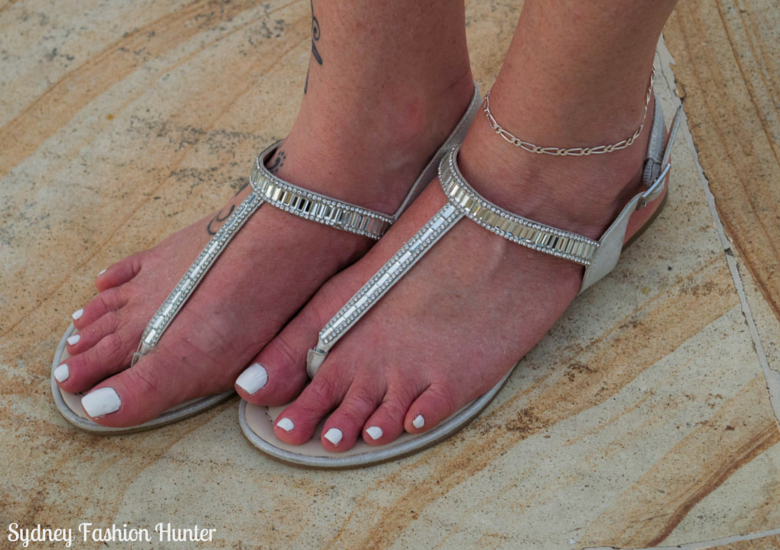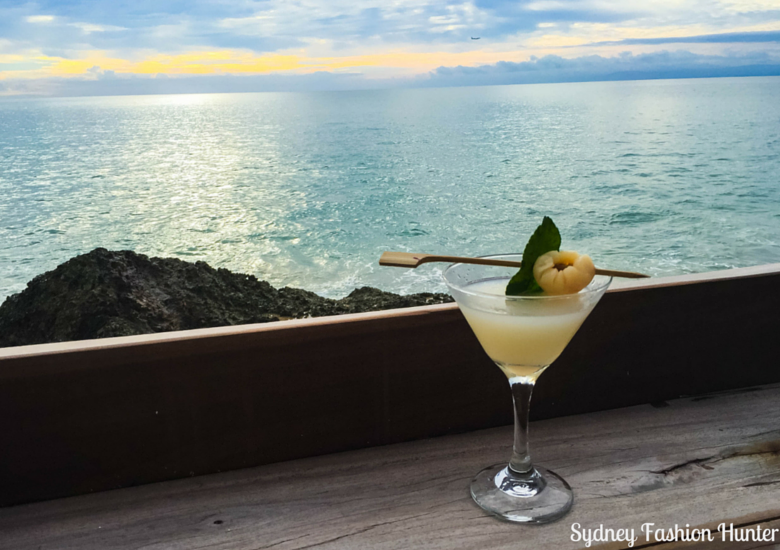 Get The Look

Top: Felicia drape chain halter top.  Skirt: Mavi Alice Mid Rise Skirt. Shoes: London Rebel Muso Thong. Bag: Coach Earrings: Sund Jewellery Ring: Awesome Jewellery Watch: Gucci Sunglasses: Prada

I'd love to know your thoughts on my outfit in the comments below.
Until Next Time …
Happy Hunting!
SFH
xoxoxo
Disclaimer: This post contains some affiliate links for which a small commission may be paid.
Save
Save
Save
Save
Save
Save
Save
Save