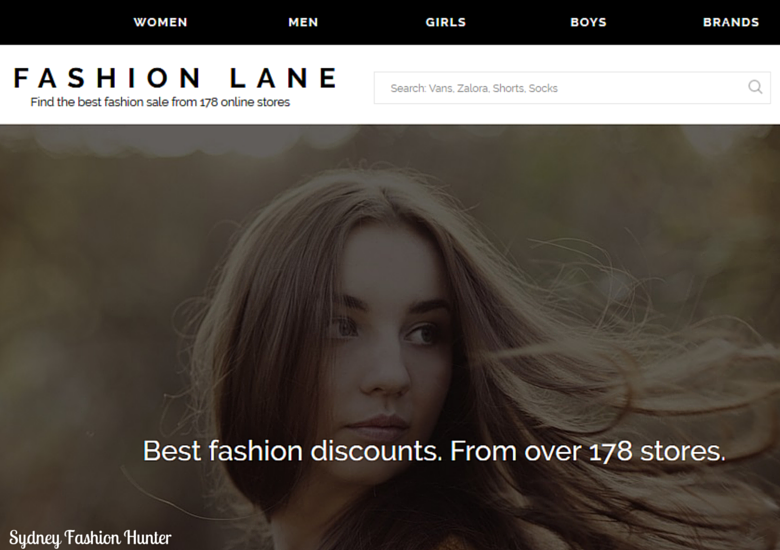 Are you a bargain hunter? If you hate paying full price for anything like I do, you are going to love Fashion Lane. The thing about hunting for a bargain is that it can be time consuming. I mean seriously, who has time to trudge through hundreds of stores or search thousands of websites in search of the elusive prize? Until now that was the only way to ensure you were getting the very best price but Fashion Lane makes things a whole lot easier. I'm talking about the very best bargains from almost 200 retailers (with more being added daily!) all neatly packaged in one place. Sound good? You bet it does! Read on for all the details …
Let's Get Social!
About Fashion Lane
Founded in Melbourne in September 2014 by Edward Chan and Tony Wan, Fashion Lane aim to make a shoppers life easier by aggregating sale items from 199 retailers in a single site. Even better, they list them in order of the deepest discount. While they don't actually sell the product themselves, convenient links take you direct to the seller and all your favourite brands are represented. Because online sales move rapidly, Fashion Lane updates entries daily to ensure sold out stock is removed and you are getting the very latest information. They even tell you exactly how many hours ago the price was checked! The site is exceptionally easy to navigate and a price history is provided on each item so you can see the timeline of price reductions. A great feature of Fashion Lane is that when you hover your mouse over an item it displays the available sizes without having to click through to the retailer. As an added bonus there is a price alert function so if you are hoping for an even lower price you can set that, pop in your email address and wait for a notification. Genius!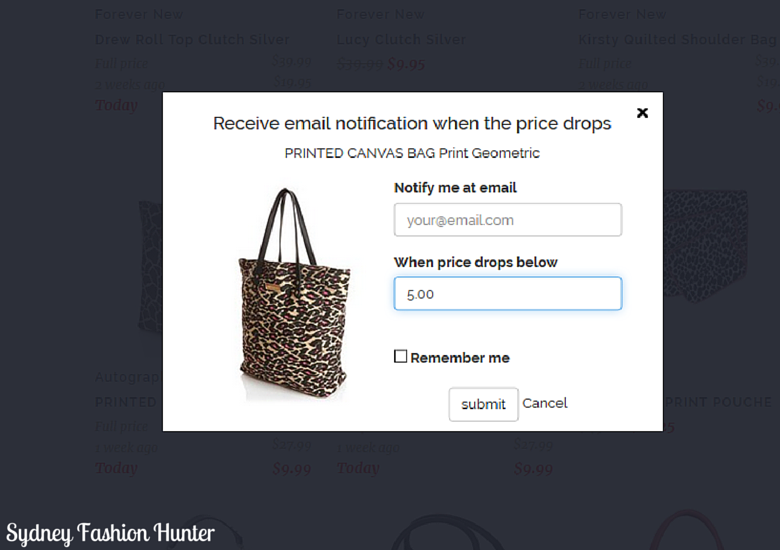 My Picks Of This Weeks Bargains
As Pink! would say Lordy Lordy Lordy! This site is seriously dangerous! I could blow a weeks salary here in the blink of an eye if I didn't show some restraint. These are my picks of the bags, jeans and shoes from Fashion Lane. I may never shop anywhere else again! Seriously you need to visit the site like now, before I buy everything lol. I've already bagged the Genetic Denim jeans and the silver Kurt Geiger sneakers will be next!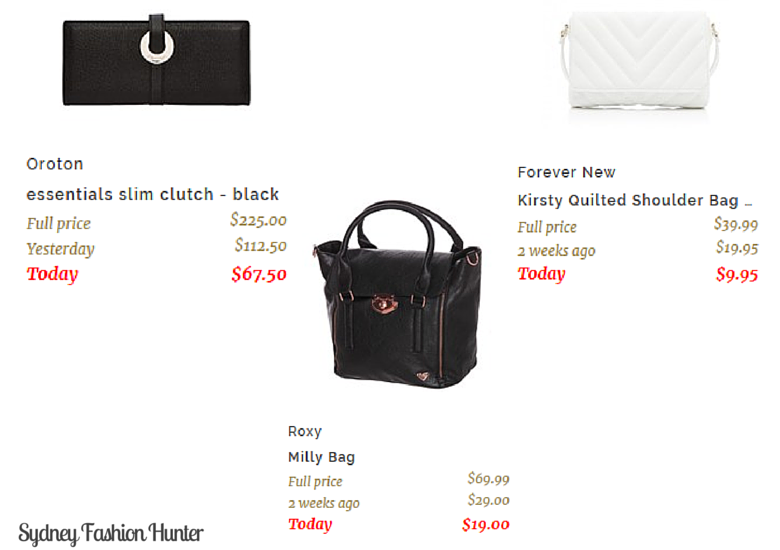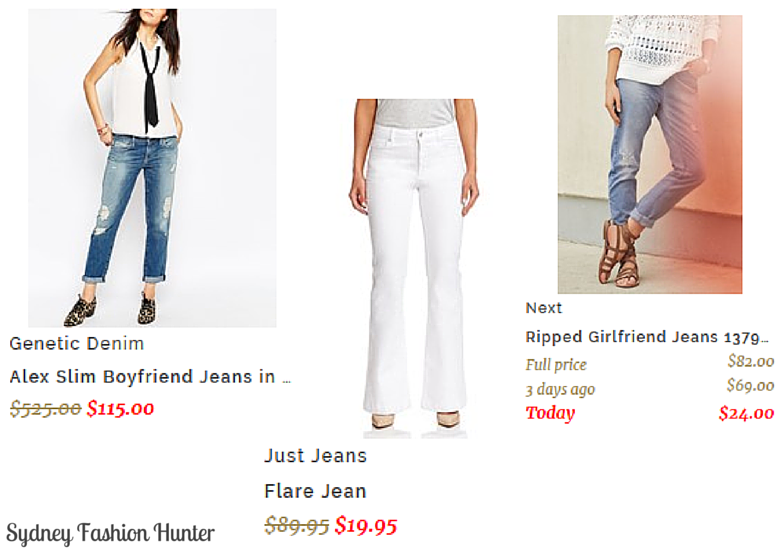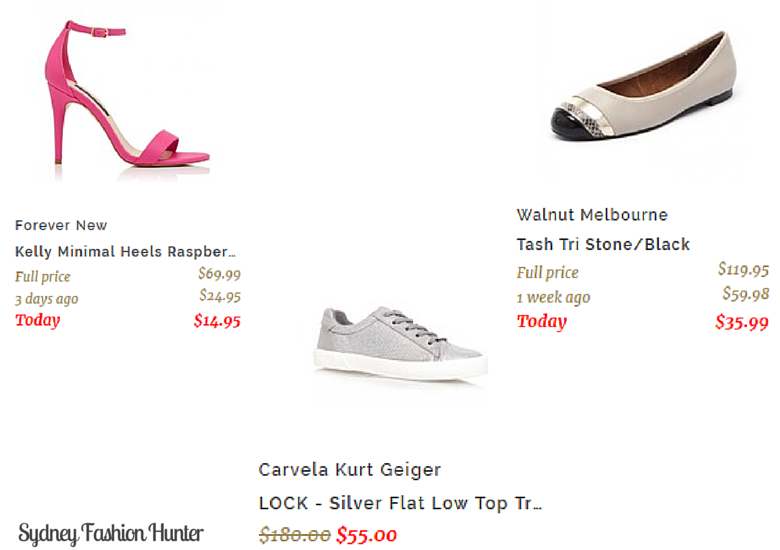 So what are you waiting for? Head over to the Fashion Lane website now and grab yourself a bargain. I'd love to hear what you buy in the comments below.
Until Next Time …
Happy Hunting
SFH
xoxoxo
Disclaimer: I created this post in partnership with Fashion Lane. All opinions are my own.