Sunday (photo day) was miserable in Sydney. It rained all day long so taking photos was out of the question. Well that's not entirely true, I was prepared to stand in the rain (with an umbrella of course) but The Hubs was not. All that rain got me thinking about my coat obsession. I love coats and the 'coat section' of my wardrobe is stuffed to bursting. I have shared many of my favourites in the last two years of blogging and the rain out offered the perfect excuse for me to have a look back over these past posts. Read on for all the details …
Let's Get Social!
My Coat Obsession
I dread the cold months almost as much as the dentist (read more about that here) but the one glimmer of hope during the bleak season is the chance to indulge my coat obsession. Because I only get to wear them a few months of the year and they tend to be pricey, I go for classic silhouettes that will stand the test of time. Some of my favourites are almost a decade old but you would never know it. I add one or two each season but none ever seem to exit my closet lol. With surely only a few weeks left of coat wearable weather before they are retired here are 13 of the best  …
1) This sturdy North Face which featured in The Wednesday Pants #44 is my day-to-day coat to beat the Sydney chill. If it's really cold I add a beanie 🙂 Option, option.
2) Another puffa for those really frigid days, this purple Calvin Klein from TWP#46 will keep you toasty. I never carry an umbrella because I don't have enough free hands with everything else I'm hauling around so the hood is a life saver for stopping the frizz. Option, option, option.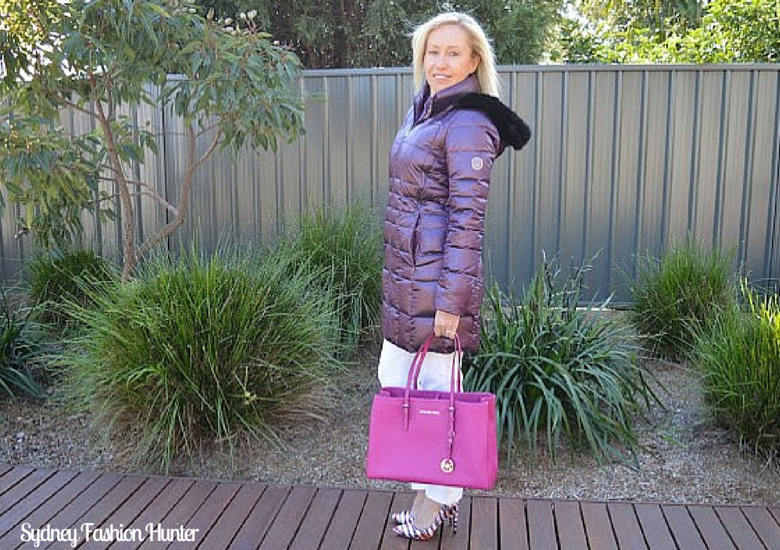 3) This pastel pink beauty from FFF#47 is thick enough for all but the frostiest of days and the waterfall feature at the back is too cute for words. Buy here.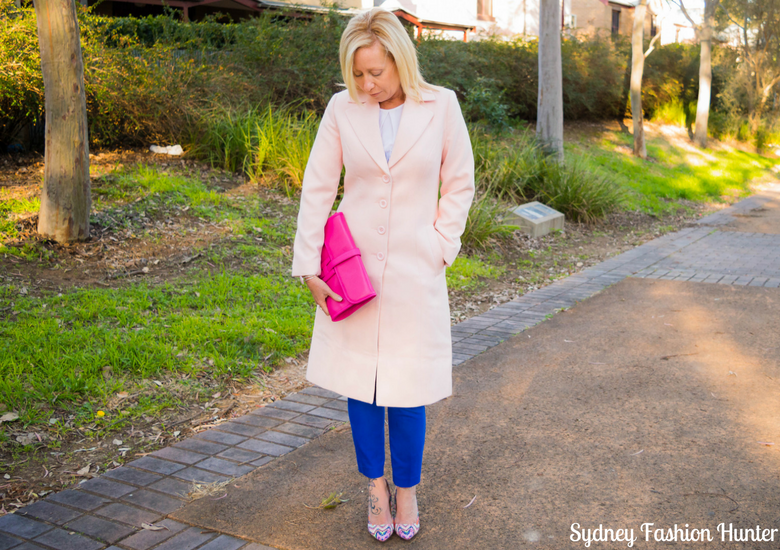 4) This baby blue London Fog trench from TWP#43 sparked my coat obsession and is perfect for trans seasonal dressing. Option, option, option.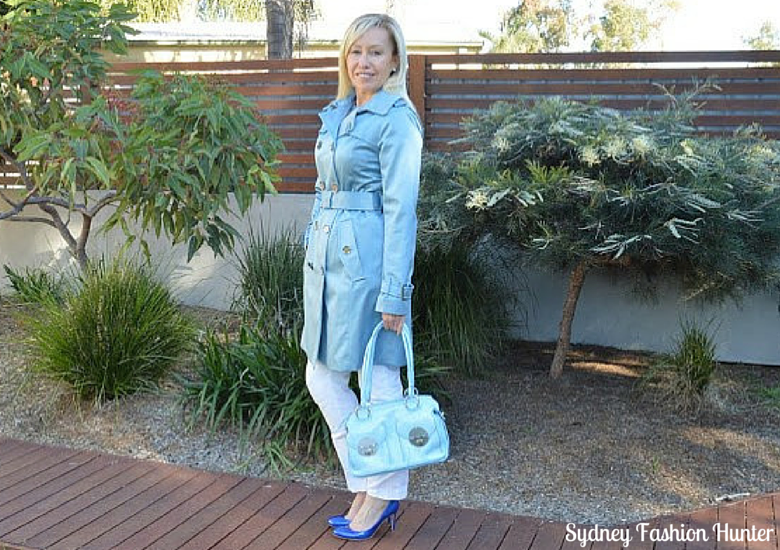 5) Hello Yellow! This Together traffic stopper from FFF#48 is my most recent share. Wear this when you want to get noticed. Buy here.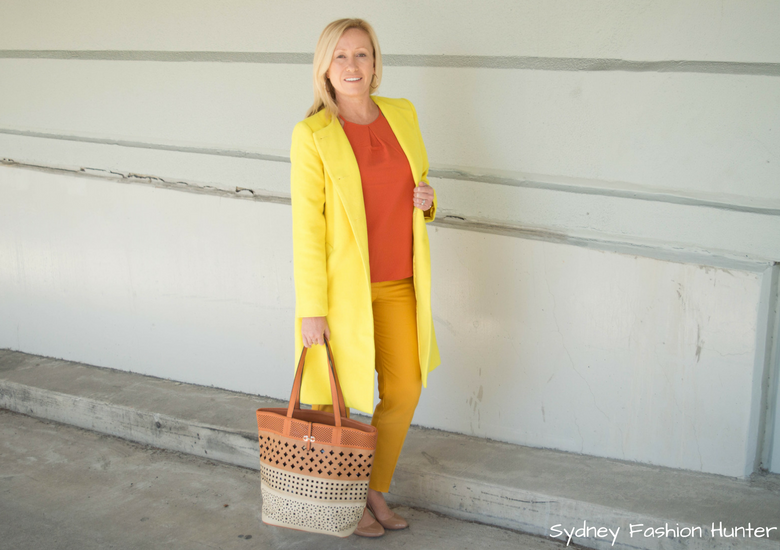 6) This lightweight The Limited trench from TWP#44 screams spring and delivers when you just need a bit more protection. Option, option, option.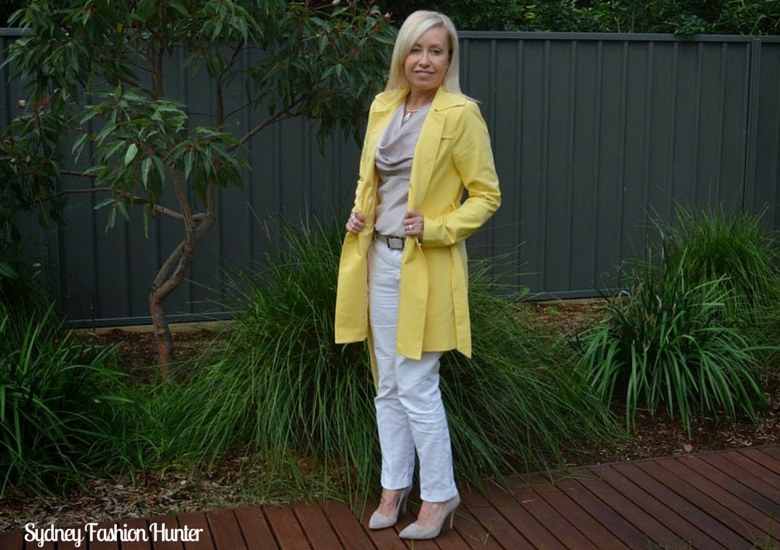 7) A classic trench should be in every woman's wardrobe and this H&M cutie from FFF#2 was a steal! Option, option, option.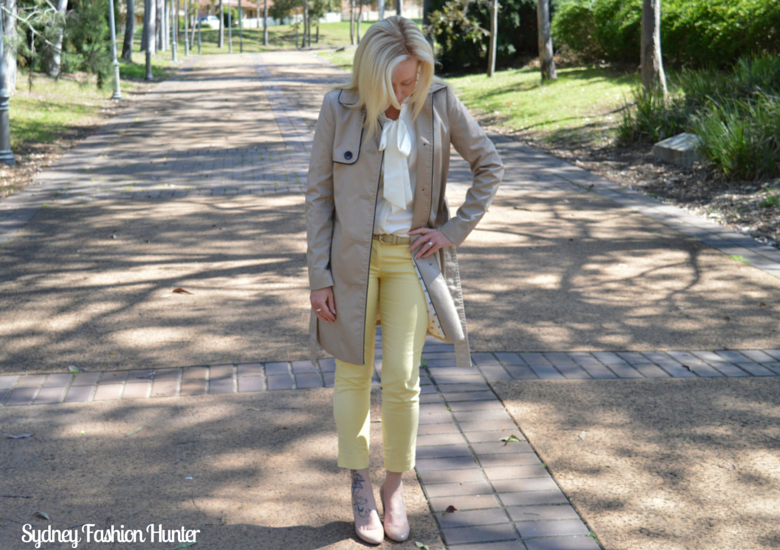 8) I love long coats. The longer the better I say but they are not easy to find. I feel all 'man from snowy river' when I wear this London Fog trench from TWP#35. Option, option, option.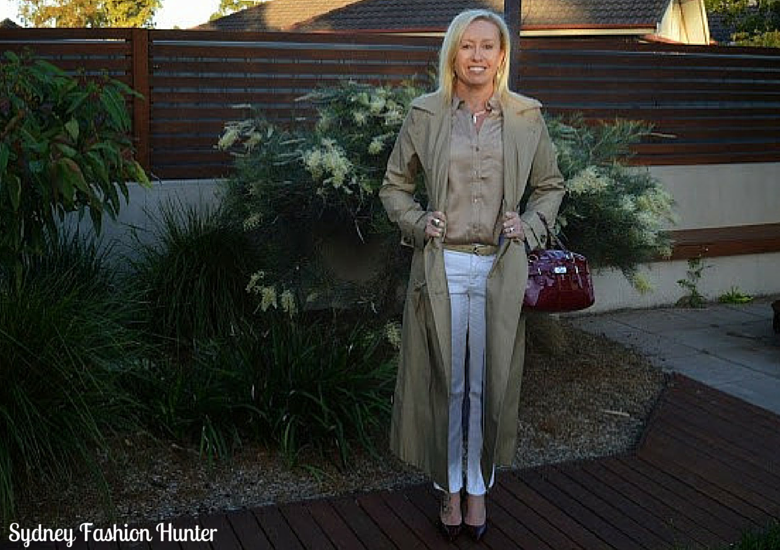 9) Added to my collection this year this plaid bargain from FFF#32 ($20 seriously! How?) is surprising good quality. Buy here.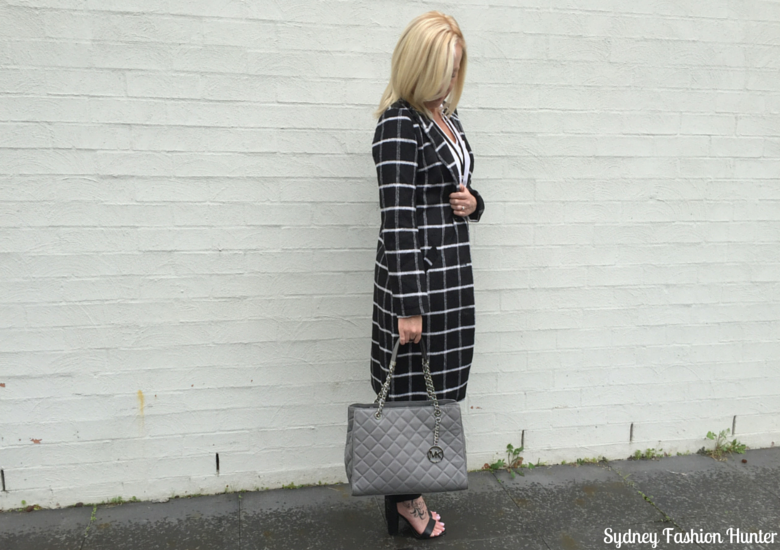 10) A more subtle neutral, grey really is the new black and this sturdy Steve Madden number from TWP#42 still stands out. Option, option, option.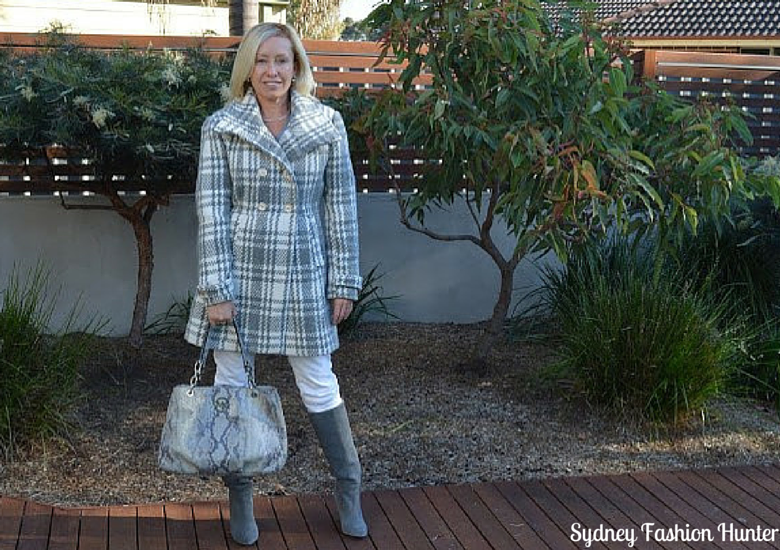 11) This custom made leather coat from FFF#46 is tough on the outside but butter soft on the inside. Option, option.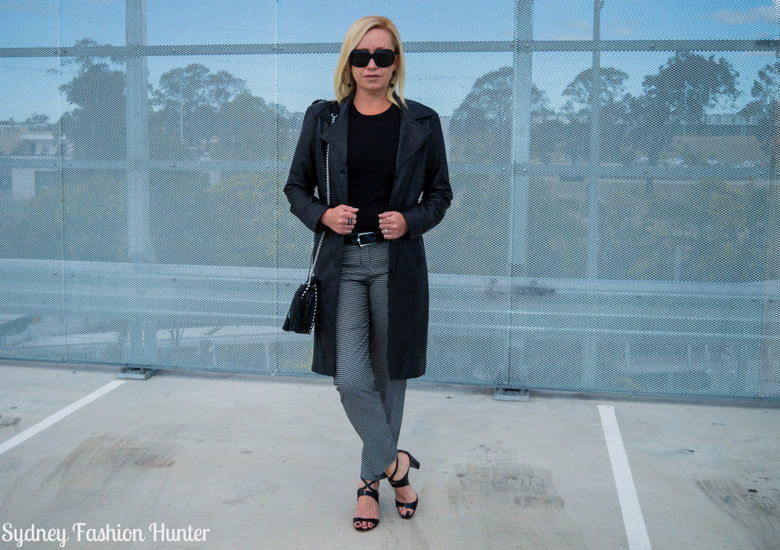 12) This thin Silver Slicker from TWP#40 is great for shower protection but doesn't offer much warmth so layer underneath. Option, option, option.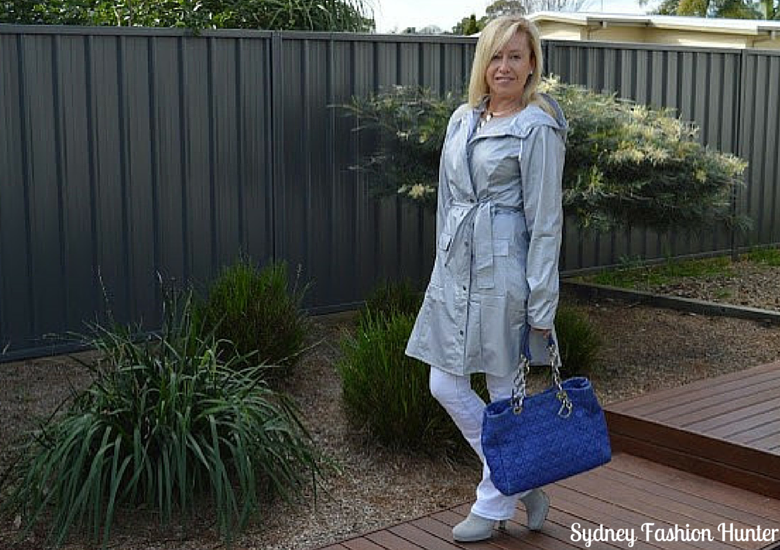 13) I won a clothing voucher which I exchanged for this Berrylicious Wool stunner from TWP#38. I had almost forgotten I had this. I need to bring it back out while I still can! Option, option, option.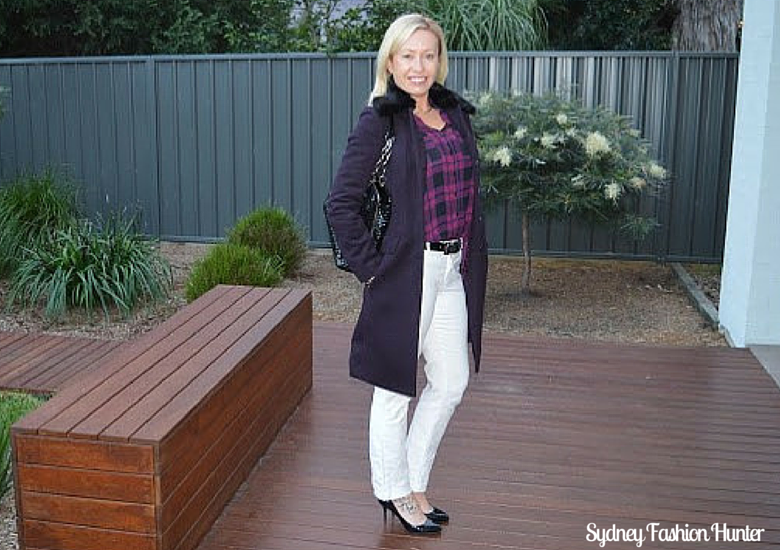 And now it's time for the link up ….
Fresh Fashion Forum Link Up

This weeks featured bloggers are May from La Vie En May and Kata from Style Sprinter. May is breaking the 'don't wear white after labour day' rule in style. The 'rule' seems rather silly to me being an Aussie but I'm guessing it must have something to do with not wearing white in winter. I have never been one for sticking to the rules anyway. Kata is frocking up for NYFW and I love the details in her outfit, especially her shoes. Make sure you pop over to their blogs for more of their fabulous style.
Link your OOTD below because I know you want to be featured next week. Here's how:-
Add a link back to Sydney Fashion Hunter in your blog post (text or the button above);

Link as many times as you like to your specific blog posts (not your home page); and finally

Visit a few other blogs and share the love.
Love link ups as much as me? See my complete list of Fashion Blogger Link Ups here and let me know if I have missed any of your favourites so I can add them. Make sure you also check out all the past featured bloggers here as you may just find yourself! Find out how to host your own link up here.
Do you have a coat obsession? Which one is your favourite? I would love to hear your thoughts in the comments below.

Disclaimer: This post contains some affiliate links which if clicked will earn me a few cents.
Like it? Pin it!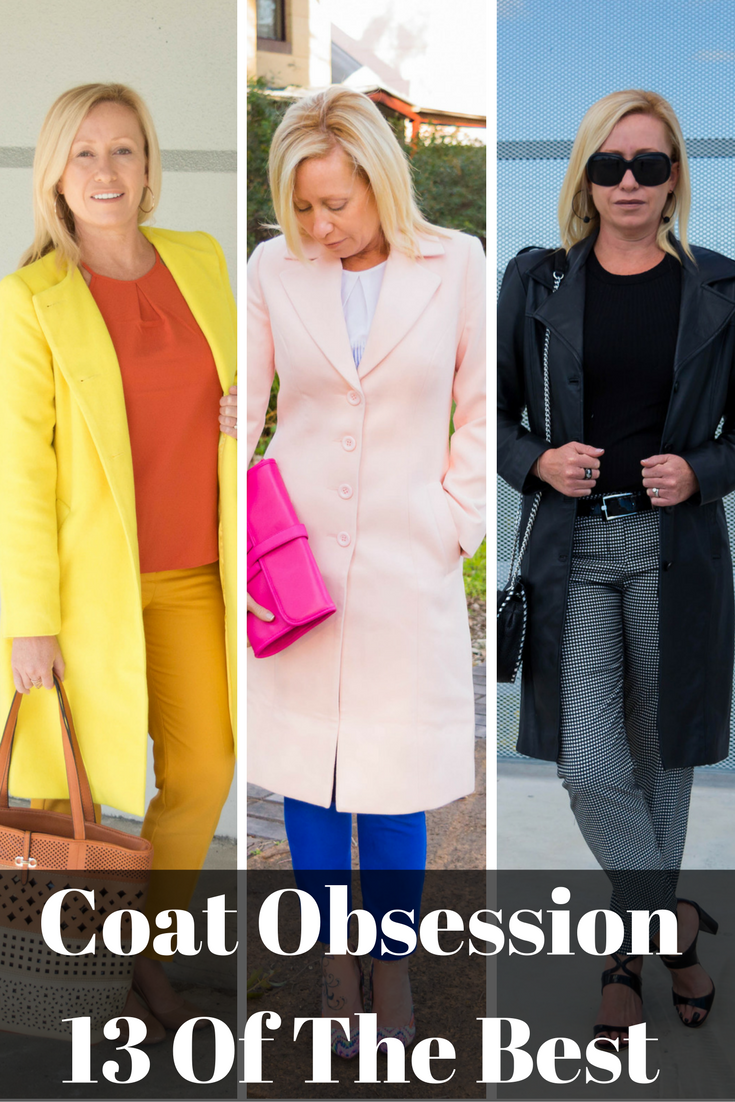 [inlinkz_linkup id=664455 mode=1]
Save